Chef de Cuisine Quinton Bennett's new illustrated menu 
takes a tasteful trip across the province
Experience Hawksworth Restaurant's new Spring Journey Menu and take a trip through BC from the comfort of the restaurant's elegant and inviting dining space. Chef de Cuisine Quinton Bennett's first tasting menu for the restaurant features seven delectable dishes of fresh seasonal flavours that showcase locally sourced ingredients from across our diverse province.Bringing extensive culinary experience from world-renowned kitchens, Chef Bennett shares his love for BC's rugged wilderness through this engaging and dynamic menu. Beautifully illustrated, the new design tells the story of British Columbia's biodiversity, mapping out the origins of each dish on the menu itself. Using produce from the province's mountains, ocean and farmland, Chef Bennett plates a truly West Coast experience that honours the region's culinary heritage, whilst adding a modern twist to each of these specialty dishes."The team at Hawksworth has always prided themselves on presenting the very best of quality, creativity and excellence and I'm excited to have joined such a dedicated group," says Chef de Cuisine Quinton Bennett. "Expanding on that reputation this new menu also highlights heritage, tradition and biodiversity, demonstrating just how much fresh and varied produce BC has to offer."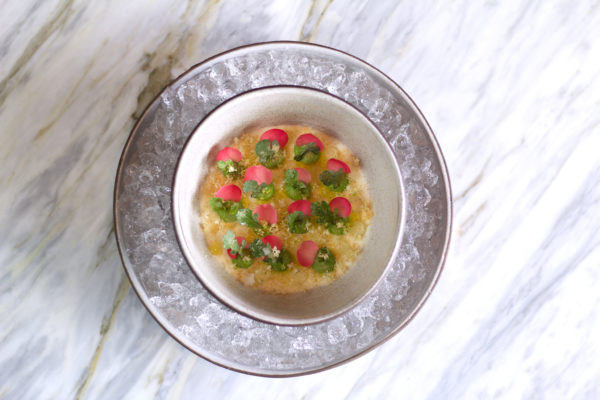 Presenting the most flavoursome of locally foraged ingredients, the new BC Spring Journey Menu focuses on showcasing each main ingredient to its fullest potential through exploring a unique culinary trail across the province. With light, refreshing flavours fitting for the brighter months, the menu begins with a delicate amuse of Peas, curd, elderflower and is followed by a Prawn, sea vegetables, wild rose, prawns are sustainably-sourced and served crispy and garnished with sea vegetables and rosehip oil.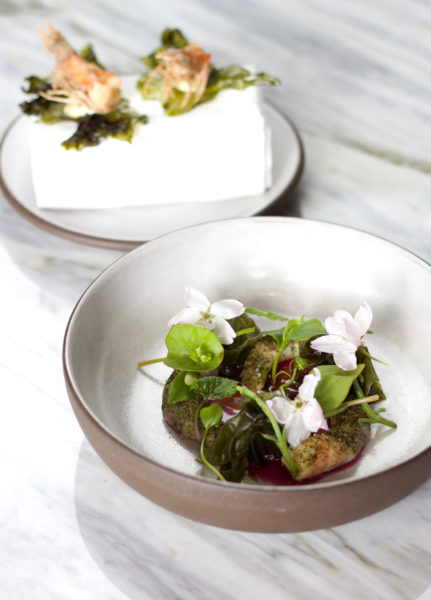 As guests continue their culinary journey, Chef Bennett creates Smoked salmon, maple, horseradish, paying homage to the region's First Nations by using the customary smoking technique and flavours of maple and spruce, presented on traditional handcrafted birch sticks. Moving into fuller, richer plates, Pheasant, allium, almond cream, is accompanied by foraged leeks, caramelized black garlic and an almond cream for a savoury, yet subtly sweet dish. Next up, Bison, pine, nettle, wildberries, carrot is paired with pine oil, nettle, wild berries and a dehydrated carrot reduction.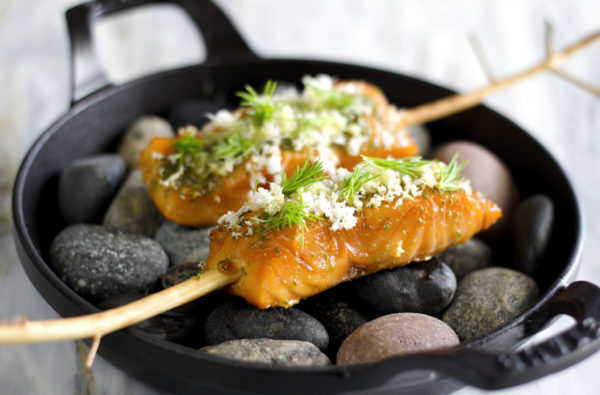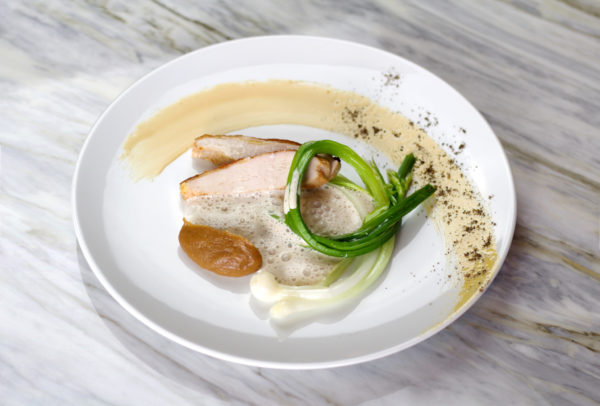 To finish, Hawksworth's celebrated pastry chef Wayne Kozinko presents a palate cleanser of Chaga, mushroom, chicory offering a unique blend of subtle earthy and forest flavours followed up by a simple and satisfying dessert; Rhubarb accented sweet chantilly cream and wonderful wild wood sorrel.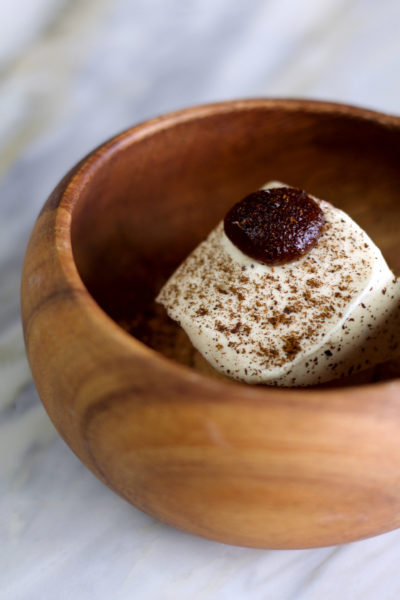 Chef Bennett's seasonal BC Journey Menu is priced at ($129 per guest / $208 with wine pairings), Vegetarian alternatives will also be provided upon request. Visit www.hawksworthrestaurant.com or call 604-673-7000 to book your table.
About Hawksworth Restaurant: 
Located in the heart of downtown Vancouver, Hawksworth Restaurant embraces contemporary Canadian cuisine with a goal of setting forth a culinary legacy rooted in regional produce that celebrates the cultural diversity of Vancouver. Six-time winner of Vancouver Magazine Restaurant Award's Best Upscale Restaurant, Hawksworth Restaurant is grown up and glamorous, yet relaxed and welcoming, ready to deliver an array of memorable dining experiences. Approachable menus reflect seasonality and spontaneity, whilst demonstrating the highly skilled technique and relentless drive for perfection that has become Hawksworth's trademark. Three distinctive rooms, including Hawksworth Cocktail Bar are complemented by two elegant private spaces, designed to reflect the vibrancy, creativity and quality of the cuisine.
Open daily for breakfast, lunch and dinner, call 604.673.7000 for reservations or visit www.hawksworthrestaurant.com
Press release: Hawksworth Communications Images:  Kendall Gschiel