There is nothing quite as wonderful as seeing grown adults let loose and act like children, and this week there was no better place to do so than the Vancouver FanExpo. An annual event for fans of horror, anime, video games and more. Boasting guest like Tony Moore, Bruce Campbell and Peter S. Beagle there was something for everyone. The convention spanned 3 days, april 18th to the 20th with after parties to boot.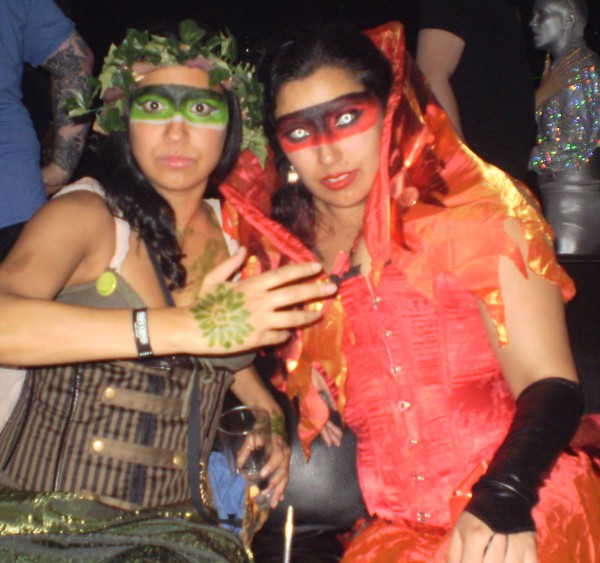 This was my first time attending an event like this and had decided to purchase premium passes which includes entry for all three days, two hour early entry on the friday and a FanExpo T-Shirt. The biggest draw of the premium pass was the ability to skip lines, and after hearing that people had to wait in line around two hours the previous year I was sold. Althought this year they had switched from the east side of the convention centre over to the west and it was a wonderful choice as I did not encounter a single line, for anyone. Which left me a little bummed I had shelled out the extra cash so I could skip these non existant line ups.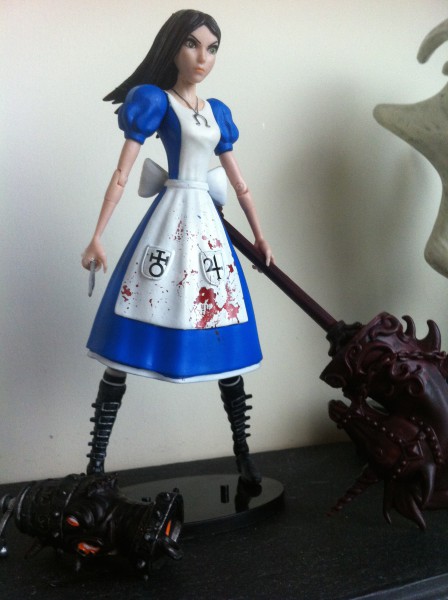 Not only my first convention but I also debuted my very first cosplays at this convention. It was fairly stressful as I did three costumes in two weeks, two for myself and one for my boyfriend. Once everything was completed and we were all dressed up with people recognizing you and asking for photos, it became very rewarding . It gave me a huge respect for all those who build amazing costumes, armour and weaponry to show love for their favourite stories, characters and artists. Seeing everyone is their costumes would have to be the best part of the convention for myself.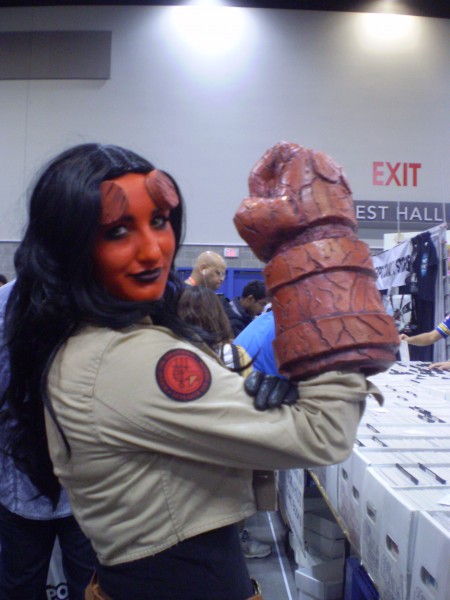 You can also buy a bunch of wonderful and rare items. I know I went home with bags full of action figures, books, shirt and art prints. We even got to bring home a replica skyhook from Bioshock Infinite. Merchandisers take up  the majority of the floor. But if your looking for steep discounts your probably out of luck. Everything is at standard retail price for the most part. On the last day you could find good deals on art prints and with all the amazing artist it would be silly not to bring home a few. Some artists even did comission portraits during the convention.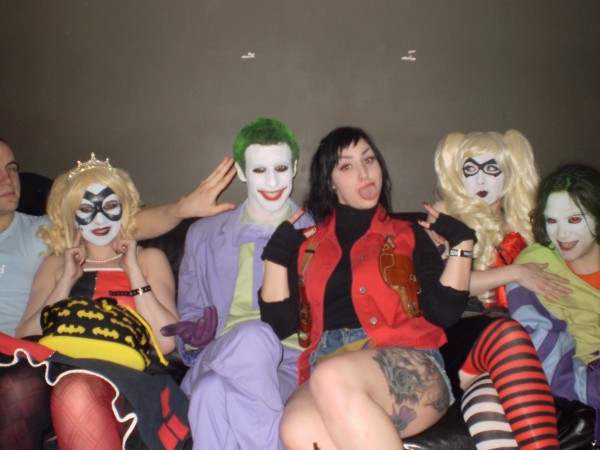 On the Saturday we decided to stay at the Fairmont Waterfront conveniently located across the street from the convention centre. It was a lovely hotel and we fully enjoyed the beautiful rooftop pool. It was also great to be able to stash our purchases at the hotel or  simply to take a short break for me from being in high heels and for my boyfriend to get a break from his full tactical gear. I would say if you are in an elaborate costume a hotel near by is a must. Instead of eating at the hotel or the foodcourt at FanExpo we opted for a little pub, The Lion Head, hidden just a few minutes from the hall.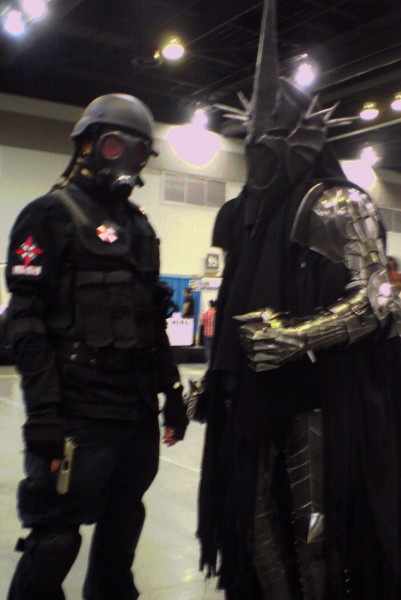 For the adults Saturday night held a great after party at club 560. There was burlesque and boylesque going on all in costume. Which was great for a laugh. There was even a photographer set up in the corner taking photos all night. Luckily the after party hosted a costume contest since there wasn't one during the convention.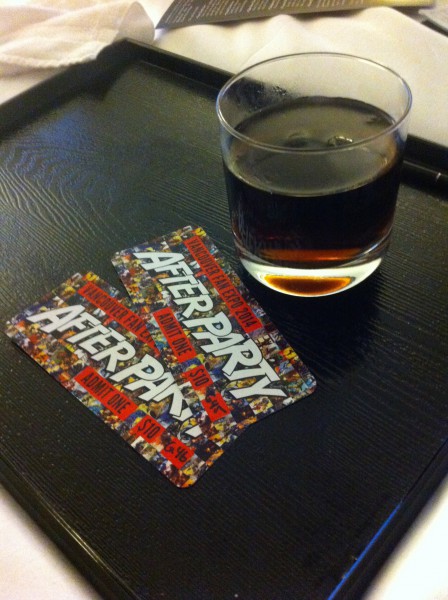 There were tonnes of wonderful panels and Q&A sessions spanned across the three days. We only managed to make three of these. Friday we viewed the cosplay panel, it was interesting to see and fairly funny although very unorganized. Saturday I was set on making the 20th anniversary salute to Sailor Moon and rushed up to the room to find it packed and already a few minutes in. I was extremely dissapointed with it, I had expected a group of girls cosplaying all the senshi dancing or acting out scenes or even discussing general Sailor Moon fandom. What I saw couldn't have been further from that.  A projecter was playing a video in Japanese of cosplayers paying tribute to part of the long spanning story line. The feeling was mutual for many fans as many were quickly leaving muttering things like "Not what I expected" and "so dissapointing". I did not stick around too long myself. Luckily Sunday afternoons Q&A with the legendary Bruce Campbell made up for it. We lined up about a half hour before the doors would open and it was worth it. The feeling was fun, casual and extremely friendly. Bruce Campbell was such a gem bringing many fans up on stage and doling out zingers left and right.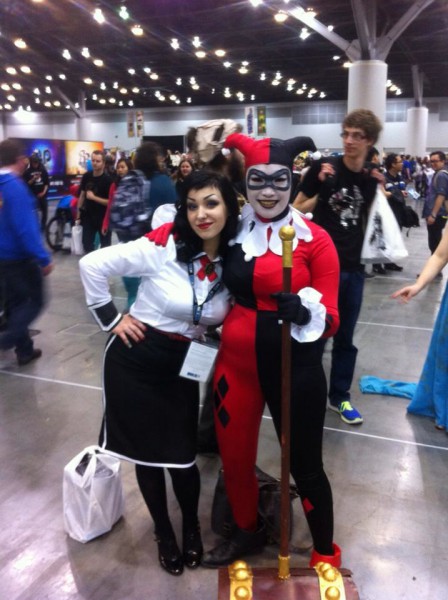 I left the convention with stars in my eyes and a warm fuzzy feeling inside. The feeling throughout the event was so friendly and warm, you really feel at home with all your geeky brotheren. I will definitely be attending more comiccons and FanExpos in full costume in the future.
Hope the rest of you enjoyed your FanExpo long weekend as much as I did,
See  you all next year!
-Emily
Great article by first time author Emily.