Okay so this was one fun event, despite the horrible weather. One month's worth of rain in one day! That did not discourage all the keen burger lovers from participating in the Burger Palooza event last Sunday.
Starting with the emailed instructions that suggest you eat a light breakfast – well if you consider a Cadbury creme egg scrounged from the bottom of my purse around noon a light breakfast. That was my total intake as I ran for the bus, soaked before I even boarded, nevertheless soldiered on to Milestones on Robson Street.
Such a warm welcome for the eager guests lined up to enter into the dry and warm interior. The staff were super organized and it took only a moment to check-in and receive the coveted map of all the restaurants serving burgers exclusively for those of us with a ticket.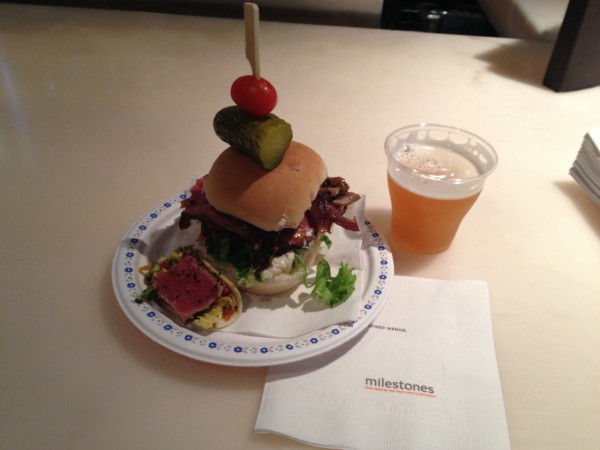 First up was the taster of brew provided by Howe Sound Brewing and with no waiting I was handed a yummy burger. This Milestone burger was loaded, pickle, tomato, lettuce, cheese, onions, bacon, pattie on a thick bun. Paired with seared tuna on a taco chip. This was one good burger piled so high I used a knife and fork to chomp it down. Although a less than full size serving it really filled me up.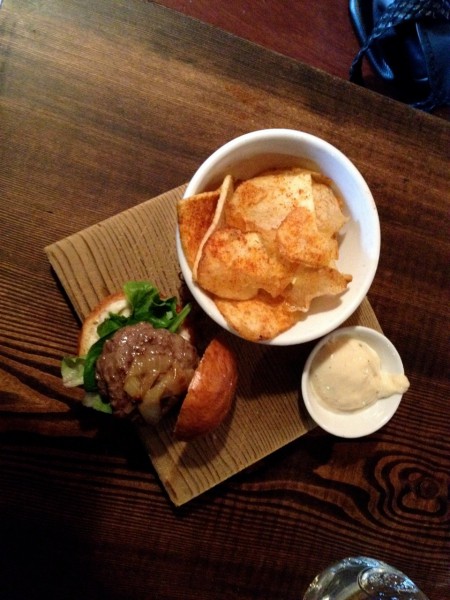 Did I mention it was pouring outside? I walked until the next bus came along, a busy day because of the marathon. Next I missed my stop at Cardero because I didn't pay attention to the map. I ask the bus driver if I could get off as the bus was not moving (more marathon traffic) no I couldn't get off so 1 1/2 blocks and 15 minutes later I'm walking into the cozy Buckstop. I had been looking forward to the venison burger and it didn't disappoint. It was a bit of a wait because each mini burger was prepared and cooked fresh. A double pattie extravaganza, one pattie stuffed with bleu cheese and the other stuffed with sautéed mushrooms accompanied by delicious vegetable chips and a "to die for" aioli. No only was it absolutely delicious it was the most attractively plated burger of the day.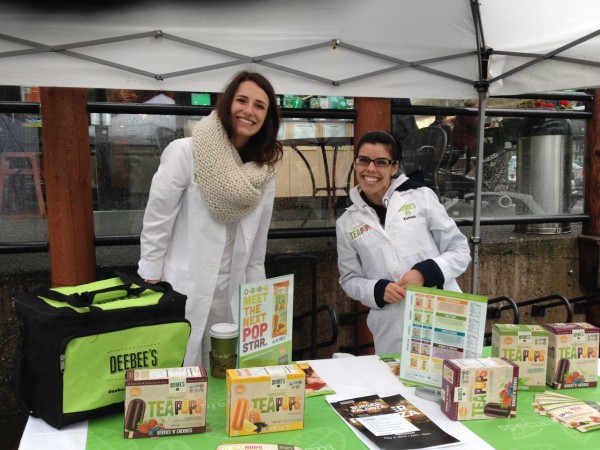 Now I backtrack to the friendly faces at Dee's Bees Organics and a sample style popsicle. I opt for the white tea and roubois flavour and I'm quickly on my way again. Trotting down Cardero to Georgia as I head east waiting for the first bus to come along. Jump on only to realize I probably could have walked just as fast but nice to just relax and enjoy the ride. Note to self when everyone gets off the bus it's because it's the last stop. So around the block and back again I get off across from the old post office and hoof it down to West Pender and Yagger's.
I grabbed a seat at the bar and sat back to enjoy. Again a short wait for a freshly made burger – choice of chorizo or cow, both with pork, so I go with the cow. The burger was hot and juicy accompanied by a side of yummy mac 'n cheese. As I turn to go I spot friends enjoying their burgers and beers. A short chat and I'm on my way to Abbott Street.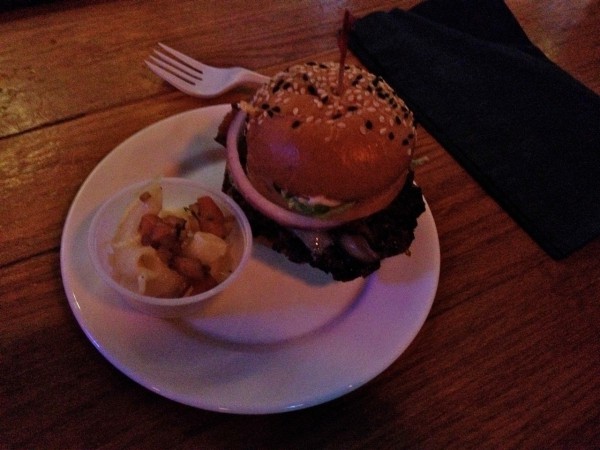 A left turn and a block and a half later I'm going in the wrong direction. Just to set the record straight I am a great driver, probably due to the fact I'm always the driver because my navigational skills are matched only by my inability to read a map.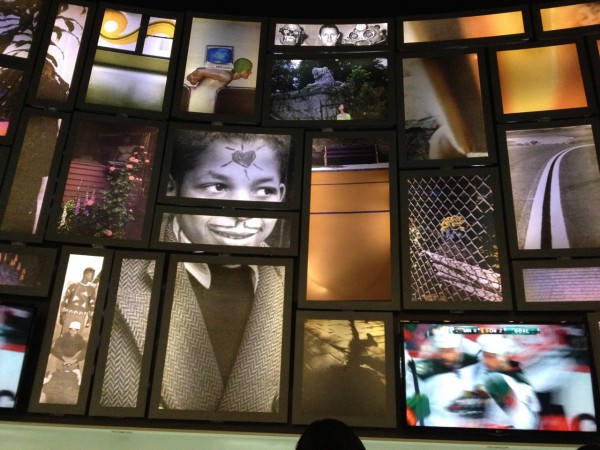 So finally I arrive at Bismarck. A very funky and modern spot in Crosstown. The burger was topped with cream cheese and a shrimp, totally different than any I had enjoyed so far.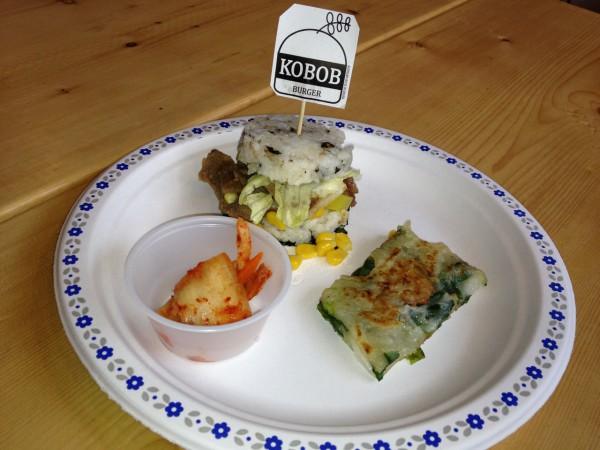 With a bit of a walk ahead of me I continued on enjoying the area as the rain started to slow. Arriving at my final destination at Kobob. A busy little Korean spot that would make an ideal lunch stop. I enjoyed the sliced pork and rice bun, a unique type of burger for sure.
All in all it was a very enjoyable day with lots of pleasant surprises and new tastes. Rain or no I was glad I attended Vancouver Foodster Burger Palooza.
Mark your calendars for these upcoming events:
May 14 – Tasting Plates Main Street
June 25 – Tasting Plates Latin American Flavours
July 9 – Tasting Plates Central Richmond
July 23 – Tasting Plates Lonsdale North Van