Summerhill Pyramid Winery's flagship sparkling wine Cipes Brut has won the trophy for Best Sparkling Wine of the Year at the 2014 All Canadian Wine Championships.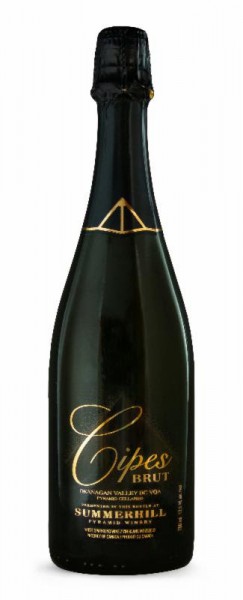 Cipes Brut is Canada's single most awarded wine, having won gold medals and accolades from top writers around the world every year since its introduction in 1991. This lastest award follows a string of national and international accomplishments for Summerhill's line of sparkling wines; after Cipes Brut's sister bottle, Cipes Rosé, was named 'Top 10 Sparkling Wines of Competition' at the 2013 Effervescents du Monde Competition in France, and Cipes Gabriel won the trophy for 'Best International Bottle Fermented Sparkling Wine' at the 2010 International Wine and Spirits Competition in England.
"This is an affirmation of our founding vision," said Summerhill's founder and proprietor Stephen Cipes. "We knew we had the right conditions to make the best sparkling wine in the world, and we set out to bring pride to all Canadians. Everything we do affects the quality because sparkling wine is the most sensitive and delicate of wines. The grapes are 100% organic, which has a huge impact on the quality. The wine is made in the traditional French method, and it is finished by aging in the pyramid, where it benefits from the sacred geometry and the alignment to true north. I would like to congratulate our winemaker Eric von Krosigk, who shared my enthusiasm for the potential of Okanagan Valley sparkling wine, and who founded the winery with me in 1991."
"This really is a wonderful award to win," winemaker/viticulturist Eric von Krosigk humbly shares. "It speaks to the dedication and care of our organic grape growers, and of our crew here in the cellar. Making great tasting sparkling wine is a day in and day out labour of love."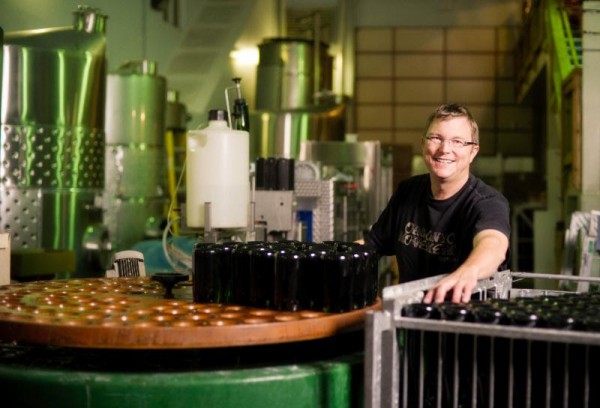 Eric continues, "When Stephen and I set out to make the best sparkling wine in the world, we realized it would be foolish to try to recreate Champagne. Champagne is Champagne, and we are the Okanagan Valley. Cipes Brut is really the epitome of that philosophy. It has the fine bubbles and all of the nuance and complexity that a traditional method sparkling wine should have, and it also has the pure vibrant fruit character that always distinguishes the best Okanagan Valley wines. It was made to be fresh, fun and just plain delicious. I am really pleased that judges are recognizing those qualities worldwide."
Summerhill's organic, pyramid energized wines are available directly to the consumer across Canada, the US, and mainland China by ordering from www.summerhill.bc.ca.
The 2014 All Canadian Wine Championships were entered by over 200 wineries across Canada. The wines were judged on a 100-point system. Trophies were awarded to the single highest scoring wine (using an average of the aggregate judge's scores) from each major style category.
For trade interested in carrying this special wine, Summerhill is represented in western Canada by Renaissance Wine Merchants.
About Summerhill Pyramid Winery:
Summerhill Pyramid Winery, located for more than 20 years in the Lakeshore district in Kelowna, BC, is Canada's premier certified organic winery, BC's first Demeter certified biodynamic vineyard, Canada's foremost producer of sparkling wine, and now Canada's first producer of uncooked Kosher wine.
Winemaker Eric von Krosigk oversees the portfolio of BC VQA wines that suit every occasion and has earned the winery the 'Canadian Wine Producer of the Year' award at the International Wine & Spirits Competition in London, England. The winery, owned by the Cipes family, is also home to the Sunset Organic Bistro, serving food grown and raised by local organic producers, including Summerhill's own on-site permaculture-style vegetable garden. The mission of the entire Summerhill team is to produce exceptionally good-tasting wines organically, support local organic food growers, and provide unforgettable experiences for all guests.
More background reading on Summerhill Pyramid Winery's organic and biodynamic farming practices can be found here.
For more information, visit www.summerhill.bc.ca, find Summerhill on Facebook or follow the winery on Twitter @summerhillwine.