The advantage of an unplanned trip is that you don't have an itinerary or a schedule to follow you just go where you want to go.
So now it's late Saturday morning and we decide to get out of town (Kelowna) and head over to Naramata Bench. There are dozens of great wineries to visit but we took the suggestions of a local friend as we hit the road.
First up was Misconduct Winery. A casually rustic spot with an adjoining kitchen well known for its " Portuguese Tapas with Mexican flare". You can watch the goings on while enjoying your wine flight or browse the novelties on offer. Nice views and a welcoming deck out back.
We tasted: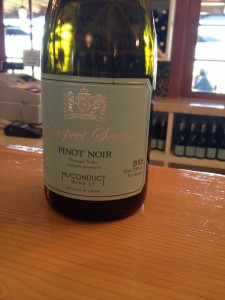 From there it was onto La Frenz awarded Best Small Winery of the Year
2013 & 2014 by Riverside International Wine Competition in California.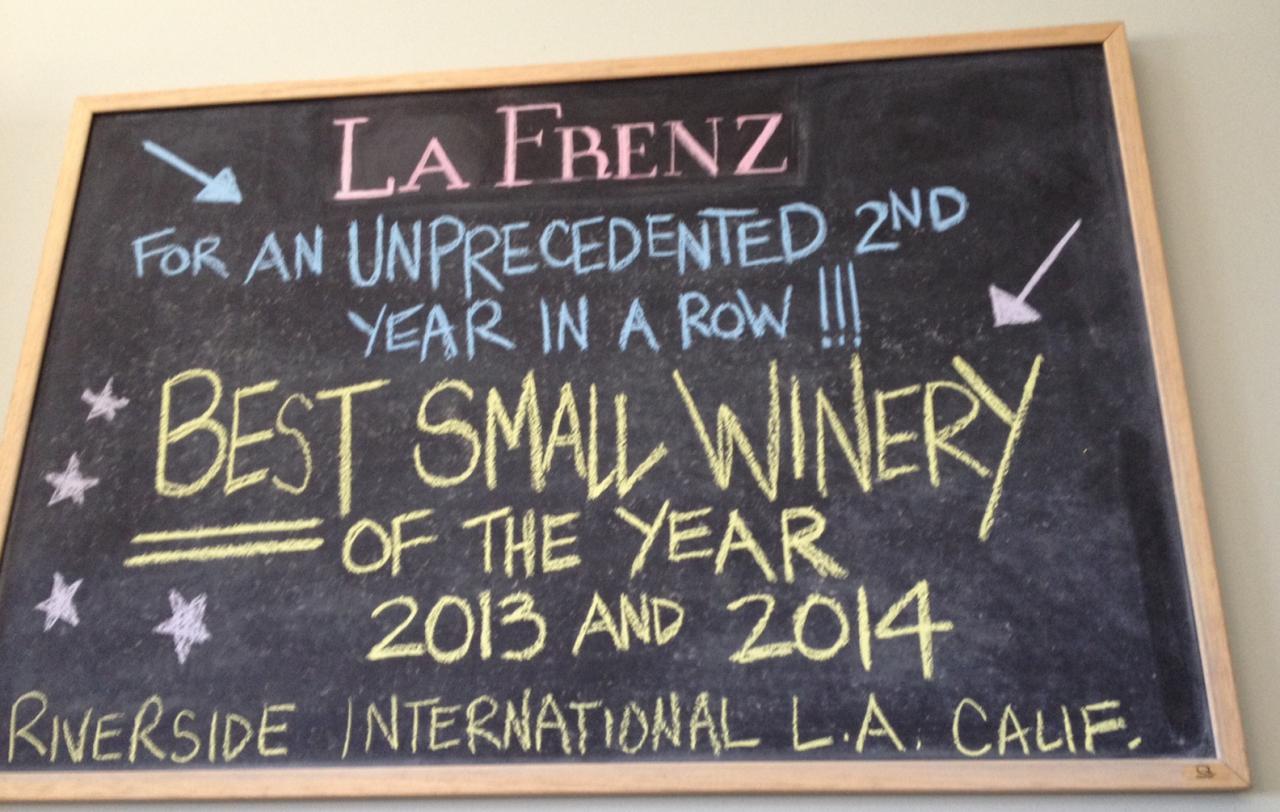 This is a very popular and busy spot pouring some excellent wines.
We tasted:
It was time to start thinking about lunch and Lake Breeze was next up. No reservations so best to put your name in before you go into the Tasting Room. Wine Align has named Lake Breeze as one of the "top twenty" wineries in Canada.
The grounds are beautiful and well worth a stroll to enjoy the views. Down a few steps to their tasting room, we were lucky to have arrived between crowds.
We tasted:
Our timing was perfect and by the time we had finished our tasting the patio table was ready and waiting for us.
The patio is comfortable and relaxing with great views. September is the perfect time for visiting the Okanagan wine region and the weather was cooperating.
We enjoyed a leisurely lunch sharing a bottle of Lake Breeze Meritage and each of us had a Charcuterie plate, although it was big enough for sharing. So good and just right for a late lunch.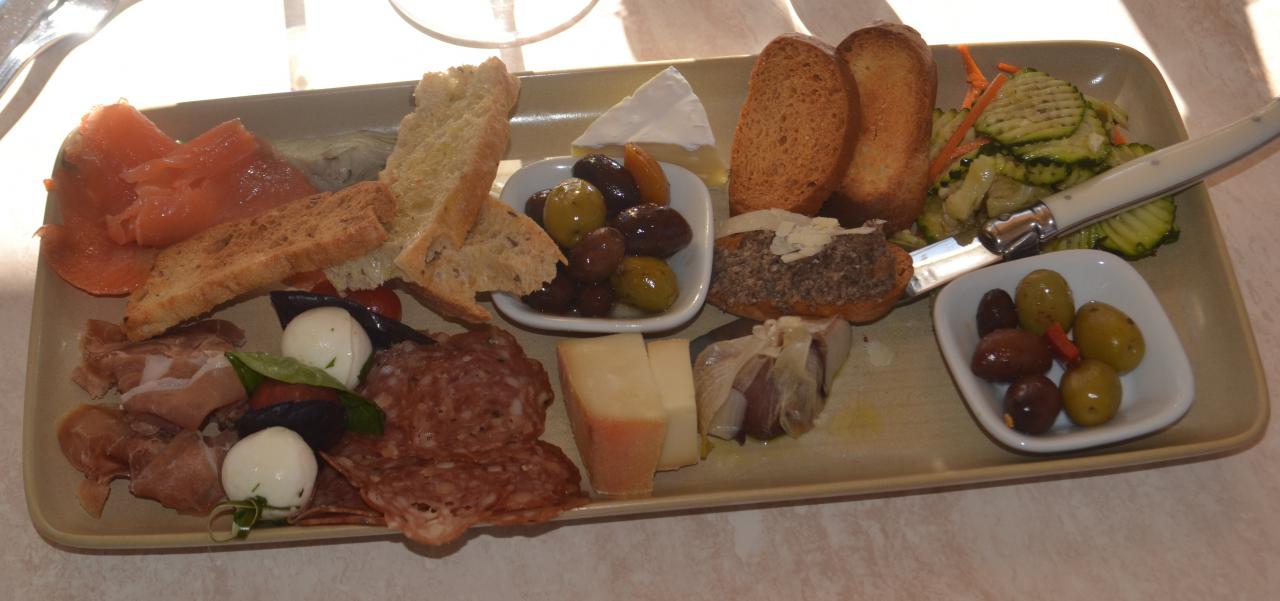 We had a great afternoon but all too soon it was time to head back to town and plan for more adventures for Sunday.