Vancouver Foodster hosted one of their 'Tasting Plates' events in West Vancouver on September 23, 2014 — the first day of autumn. The skies were dark and the rain was heavy; it was a perfect evening to be distracted by delectable cuisine. The event highlighted seven restaurants located along Marine Drive, each with a sample selection of their delicious menu items.
There was no overlying menu theme to the West Vancouver event.  Sampler plates were served from each restaurant with the intent to try their unique offerings. I finished my evening quite content by the seventh restaurant.
After checking in and receiving my guide card, my palatable journey began at Caffe al Mercato with an antipasto sampler plate. The second restaurant featured was Mangia Bevi, the parent restaurant of Caffe Al Mercato. They highlighted their Italian cuisine with satisfying pasta in a porcini-cream sauce.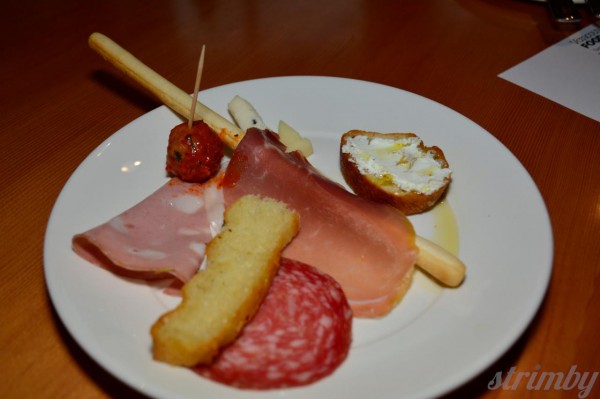 Given the less than desirable weather with heavy rain, I drove to the next five locations. Truffle House & Café offered a rotating tasting menu that was randomly selected when you were seated. Then … at Temper Chocolate and Pastry, located across the street, I had a difficult choice of ordering a double baked Almond Croissant or a handmade mini chocolate ice cream bar (the ice cream wasn't the most popular choice given the cool weather, but the rich chocolate encased ice cream was incredible and worth the chill!)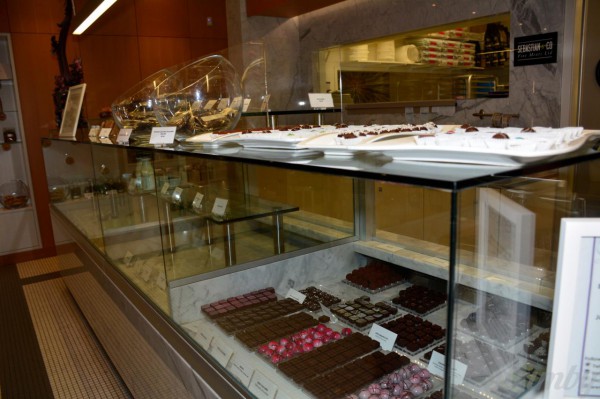 The next stop was my personal favourite. Blue Eyed Marys which originally opened on Bowen Island, but moved to West Vancouver in 2012. The décor was inviting, the food and people were exquisite – I will definitely be back!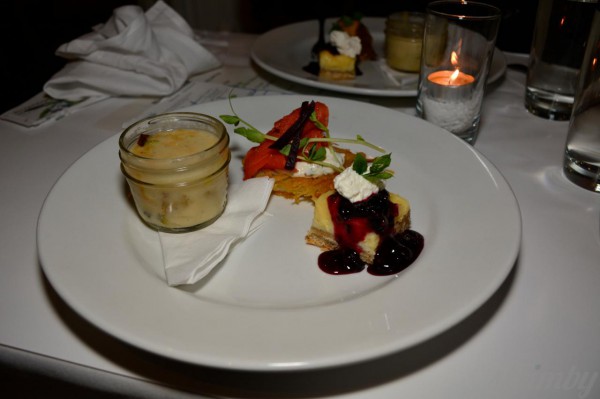 Fresh green juice and wheat free, vegan cookies were featured at The Anchor Eatery, a hidden gem on Marine Drive offering fresh baked goods and a raw juice bar.
While there was no set order to visit each restaurant, my final stop was Milestones Park Royal. They served a flavourful poblano soup, panko crusted crab cakes and a peanut butter & fig jelly pod de crème. Delicious!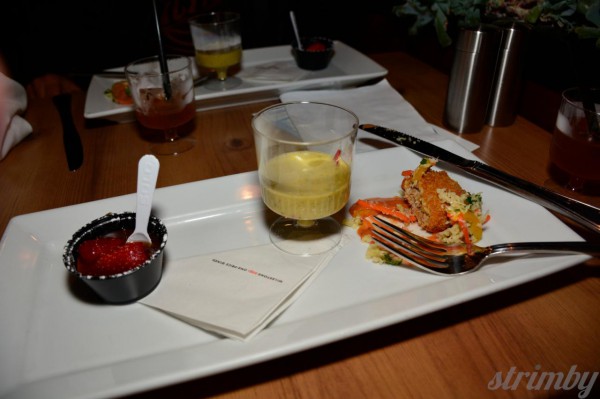 'Tasting Plates' offers a perfect opportunity to try several community restaurants at one event and maybe even discover a new favourite local eatery. Upcoming events highlight restaurants in Kitsilano (along West Fourth Avenue) on October 7th and Yaletown on October 15th. Don't miss these opportunities and get your tickets now!