With Wine Tourism Day coming up on November 8 it seems timely to complete my list of places to visit in the Okanagan.
I actually travelled to the Okanagan on two occasions this past September. Neither trip was planned in advance yet we managed to pack in a lot in just a few days.
I discovered a really nice spot for lunch – Cedar Creek Winery has a delightfully sunny patio (seasonal) with great views towards their Pavilion. The Pavilion in an outdoor area that includes a large pergola an ideal and popular spot for weddings.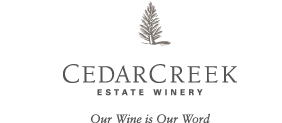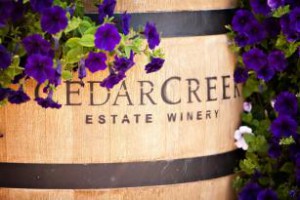 Lunch was incredibly good and most tables provide some view. Sharing was the order of the day and we enjoyed a Poached Pear Salad, Heritage tomato tart and a dish of oh so succulent scallops. We paired our lunch, first with a sample glass of each of the Rieslings and then settling on the Reserve which was delicious.
Next it was off to Summerhill Pyramid Winery. Wow is there a lot going on at Summerhill! Yes there actually is a "pyramid" on the grounds and even a place to play bocce. The tasting room at Summerhill is run like a well oiled machine. It is very large but efficient with several tasting stations to accommodate the many visitors.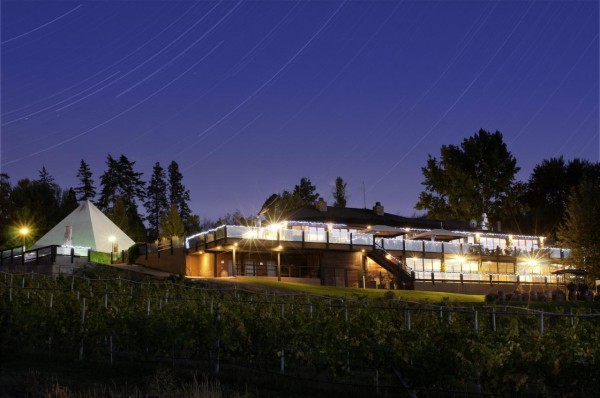 We were fortunate to have the opportunity to taste a flight of their delicious wines. The organic wines at Summerhill are excellent and they are especially noted for their Cipes.
Summerhill is the kind of place you want to spend a little time at, it is welcoming with friendly, helpful staff. We followed our tasting experience with a light snack in the Sunset Organic Bistro. The Bistro is open for lunch, small plates, dinner and Sunday brunch. Casual and comfortable it makes a great spot for a meal or just a snack.
After a long day we found ourselves at our newest favourite spot RauDZ for a late night light dinner. Had to have the Crab Carpaccio again and it was just as fabulous as the first time.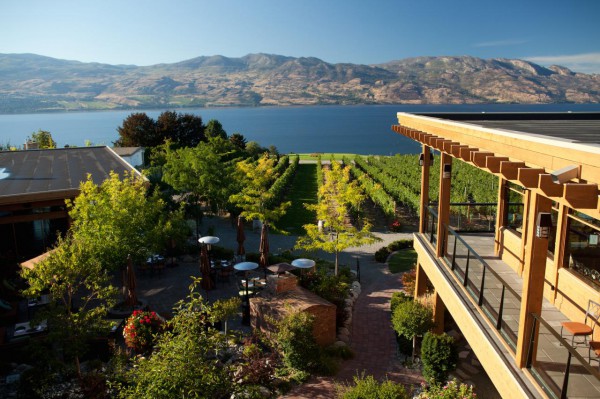 Our final stop was a visit to Quail's Gate Winery. This is so worth a visit. The grounds and vineyards are exquisite. The surroundings are so diverse, As look around your sightline runs from lakeside to mountainside. It is just incredible to stand outside and take it all in. Vines reaching right down to the lake where the climate is humid and at times foggy to the vines that sit high in desert like conditions. We had a very interesting and informative walking tour.
The Tasting Room at Quail's Gate is warm, bright and filled with awards everywhere you look. Knowledgeable staff make the wine tasting experience a pleasure. There is a lot to take in so give yourself enough time to enjoy all Quail's Gate has to offer.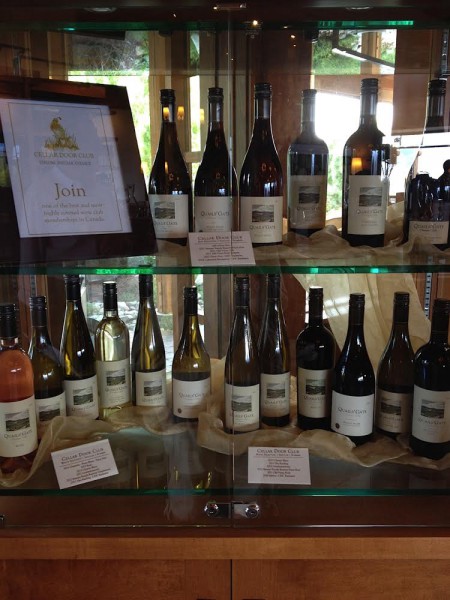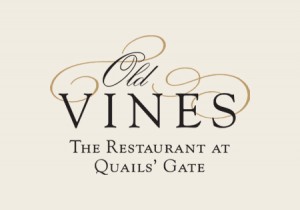 The Old Vines Restaurant is an elegant space, tables set with crisp white tablecloths, fabulous vistas with both indoor and outdoor seating. An ever changing seasonal menu is sure to satisfy the most discriminating diner. I especially enjoyed the opportunity to have a "flight" of wine rather than choosing just one wine by the glass.
We had an amazing lunch and only wished we had more time to spend at Quail's Gate and the Old Vines Restaurant. If you're in the Kelowna area it is a must stop for wine lovers and foodies alike. Open year round the restaurant is a local favourite. Reservations are highly recommended.
All good things must come to an end and this trip was no exception as all too soon it's time to return home. I can't wait to visit the Okanagan again there are so many interesting regions. For wine lovers this is the place to be.
Photos  MyVanCity, winery and restaurant websites