THE VINES ARE PICKED, GRAPES ARE CRUSHED AND WE'RE ANTICIPATING ONE LUSCIOUS HOLIDAY SEASON!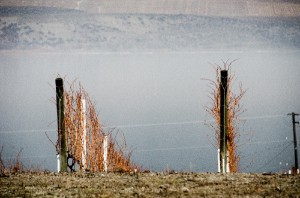 As the weather turns from balmy to crisp, the days go from long to short, and frost kisses the vines, it's easy to get excited about the upcoming holiday season. One of our favourite parts about Fall is when the fruit has been picked and the leaves on the vines turn a brilliant shade of gold before falling to the vineyard floor. A peaceful end to a bountiful season.
Now the real work begins…
While we've been busy de-stemmimg and crushing the grapes, aging in barrels, cellaring and bottling the finished product for you, we know you're also gearing up for the holidays.
Have you ordered your turkey yet? Started the annual baking? Begun planning or pinning your Christmas wish list? Let us at least help you by taking one item of your long To-Do list.
Holiday Gift ideas Starting from $49
Le Vieux Pin Holiday Wine Gift Sales are On!
IT'S BEGINNING TO SIP A LOT LIKE CHRISTMAS
…Speaking of Christmas wish lists, our calendar is already filling up with invites to dinners, galas and social soirees. It's a hard life running a winery.
The key to being a good guest (or host!) and the best way to say thank you, happy holidays or be invited to the next event, is to show up with something memorable. What better way to say thanks than giving the always-appreciated gift of wine! Rely on the quality of the wines you love, to reward the clients, friends and colleagues you appreciate the most. Let us add a personalized touch with hand written cards and customized packaging!
BRING ONE OF OUR WINES TO YOUR NEXT DINNER
OR
Really blow someone away and sign up your favourite host with the most for our Piccolo Club
and allow them to be able to enjoy our new releases first, along with a host of other
member only benefits.
GIVE THE GIFT OF LASTELLA PICCOLO CLUB
SAVE BY THE CASE!
ORDERS OF 12 BOTTLES OR MORE RECEIVE 10% DISCOUNT
(excluding Maestoso, La Sophia and Library re-releases)
La Stella ships across Canada. You can mix and match your order with different bottles. Minimum order quantity is 6.