The Vancouver Eats cookbook features some top Vancouver chefs. Here we feature three local chefs whose recipes you will find in the cookbook. You can order your copy directly from the respective restaurants – and even have your cookbook signed by the Chef. What a great gift for the foodie on your list.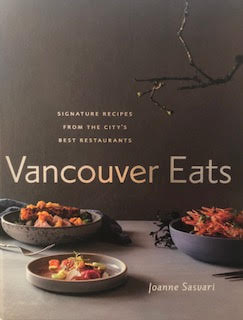 Copies of the cookbook are available at their respective restaurants:
Fable Kitchen
Maenam
Cioppino's Mediterranean Grill
Special Pricing Until Feb 28th: $32 (Chapters and Amazon are selling it at $35)
Books purchased from the restaurants will be signed by the respective chefs.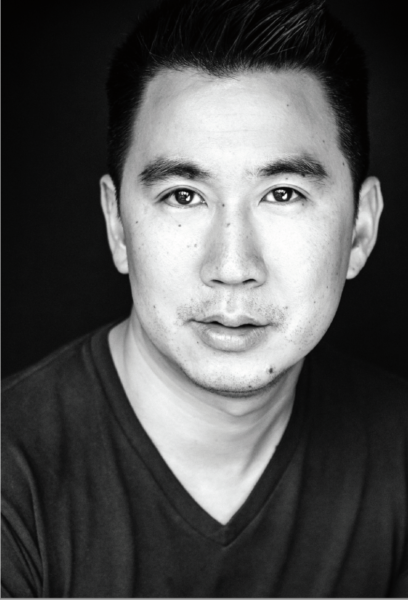 Chef Angus An's Journey
Chef An's journey includes attending renowned culinary schools, staging at Michelin-starred restaurants, and studying under famous chefs. New York's prestigious International Culinary Center where he graduated at the top of his class.
Jean-Georges Vongerichten's legendary first restaurant, JoJo and Chef Normand Laprise's acclaimed Restaurant Toqué. In London, The Ledbury. The Fat Duck. La Manoir au Quat'Saisons. Nahm.
In 2006, Angus returned to Vancouver, and opened the multi-award winning and critically acclaimed Gastropod, which lead to him being invited to cook at the prestigious James Beard House. 2009 challenged many businesses, but Angus rose to the challenge and rebranded Gastropod as Maenam, maintaining Gastropod's focus on fresh, local, seasonal ingredients and sustainable seafood but styling it as approachable, inviting, and comfortable.
A daring choice, but the right one; Maenam went on to win many awards over the next several years, including the first Asian restaurant to win Vancouver Magazine's Restaurant of the Year. Angus was also honoured with an invitation from Dr. Mitchell Davis to cook for a second time at Beard House in 2013.
From Maenam, Angus has branched out to three new casual restaurant concepts, each offering distinct experiences and flavours. He spends three to four weeks every year in Thailand evolving Maenam's cuisine, and he gives back to the community through teaching Thai cooking at local cooking schools as well as competing in the Nationwide Gold Medal Plates competition, benefitting amateur athletes.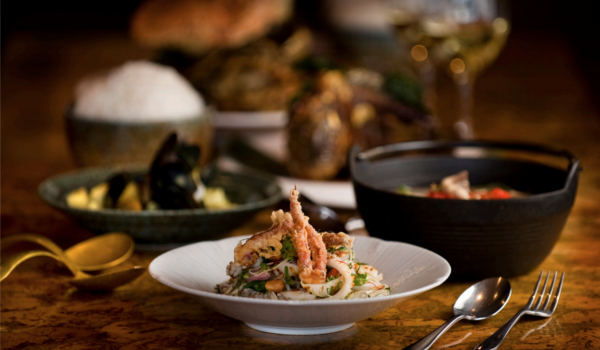 MAENAM
1938 W4th Ave.
Vancouver, BC Canada
V6J1M5 • 604 730 5579
About Chef Trevor Bird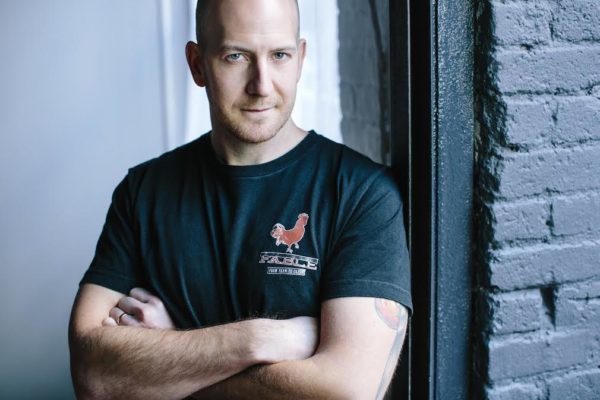 Trevor Bird began his foray into the culinary world as a teenager. Cooking is all he knows and thank goodness for all the eaters amongst us, he knows it extremely well. His career led him into acclaimed kitchens such as Ottawa's National Arts Centre, Jean George's MARKET, and Daniel Boulud's Lumiere.
In 2011, Trevor secured his rising star status by placing runner up against some of Canada's greatest chefs in "Top Chef Canada Season 2." This was certainly a defining moment in his culinary career.
In 2012, Trevor created Fable, his own restaurant in which he practices his passion for locally focused ingredients and showcases British Columbia's regional bounty in all of the menu's dishes. Within a short time, Fable Kitchen became the recipient of numerous accolades and quickly rose to become one of Vancouver's favourite dining destination.
In 2015, a most intriguing opportunity presented itself; the owners of a restaurant space were looking for strong operating partners to open something new in an iconic location which has held a diner since 1949. The desire to continue the heritage of the space, paired with Trevor's philosophy of farm to table cuisine naturally led to the emergence of a modern day diner: Fable Diner.
With two successful restaurants under his belt, along with an impressive list of international guest chef appearances, Trevor was offered a return to television in 2017 as a contestant on Top Chef Canada All Stars.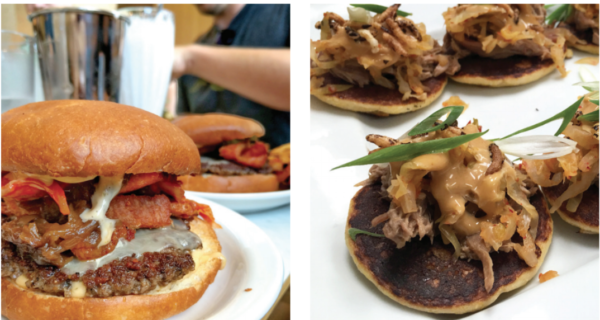 Trevor has indeed started to hit his stride and will continue to take his cuisine to new heights.
"Every morning I wake up inspired by the challenges I face running a consistent kitchen that prepares my creations the way I would; every plate must be delicious and leave an impact on the client. That is my success."
— Trevor Bird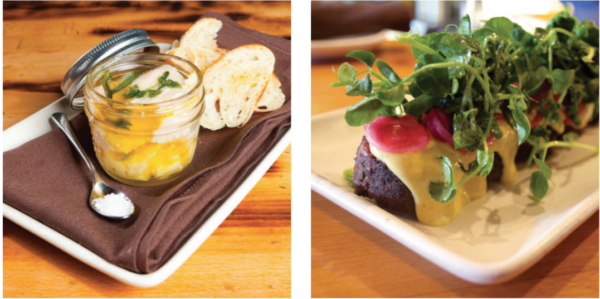 FABLE KITCHEN
Fable is…
· Farm to Table Philosophy
· Responsibly sourced ingredients
· Concise but varied menu
· Vibrantly seasoned, thoughtful and well constructed plates
About Giuseppe Posteraro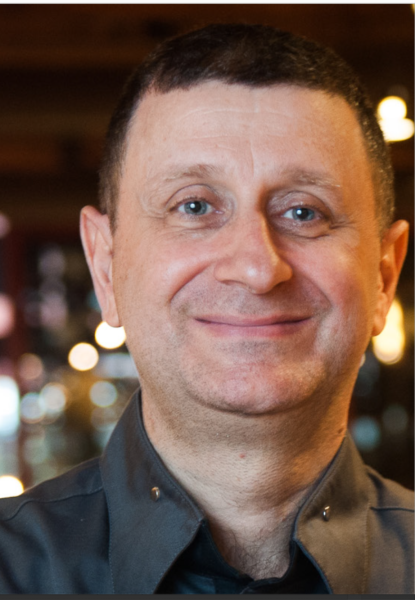 Giuseppe "Pino" Posteraro first came to Canada at the age of twelve, not knowing that he would later become one of Vancouver's top chefs. After beginning at medical school, Pino had a fateful change of heart and decided to come to Canada to work for his brother in his restaurant. His love of food and culinary creativity took over, which lead him to return to Europe to study with his mentor, Armando Zanetti. Before returning to Canada, he mastered his craft internationally, working in several Michelin-starred restaurants in Europe and Singapore.
In 1999, Pino decided it was time to venture out on his own, and in September of that year, he opened Cioppino's in Yaletown. The award-winning restaurant is not only known for its modern Italian style, but also for its impressive and extensive wine list. Pino's refined wine knowledge, combined with his exquisite culinary technique, has earned him Vancouver Magazine's Chef of the Year twice. In addition, he's cooked for some of the world's most high-profile celebrities and public figures, including the current Italian President, Sergio Mattarella. 
Pino is most loved for his ability to create authentic and classic Italian dishes using modern and current technique. His perfectionist mentality, natural skill, and never-ending dedication to the art of food are all why he's one of Vancouver's most renowned and respected chefs.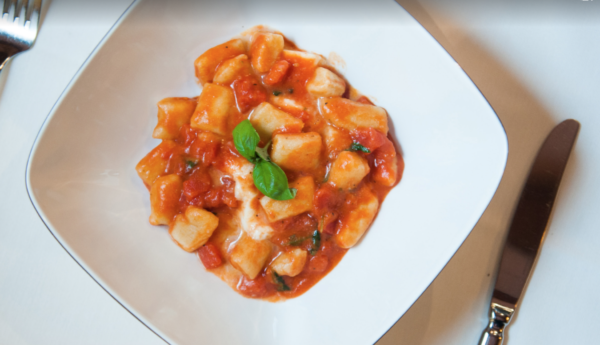 Cioppino's Yaletown
1133 Hamilton Street 
Vancouver, British Columbia
Canada V6B 5P6
(604) 688-7466
These two independent stores are taking pre-orders for books signed by  Pino, Angus, Trevor and Kevin Clark (photographer) at $35 each:
Goodge Place, 1523 W. 8th Avenue, Vancouver
Bastion Books (Victoria)
Chef profiles, images of chefs and cuisine courtesy of Rufina Chang. Image of Vancouver Eats provided by Goodge Place.