FELIZ NAVIDAD! Poquitos Comida & Cantina is full swing into the Holiday season and wants to celebrate with you. With just two weeks to go before Christmas, the Fraser x Kingsway "new kid on the block" still has a few openings for private bookings. Despite it's small size – offering space for up to 26 guests – the South American tapas house delivers big on taste and experience for parties. With a variety of fixed and flexible menu options, Poquitos is the perfect place for an intimately chill social celebration. Fun vibes, stellar share-plates and platters, combined with a unique list of cocktails, let this little space standout as a favourite spot for all the Holiday fun.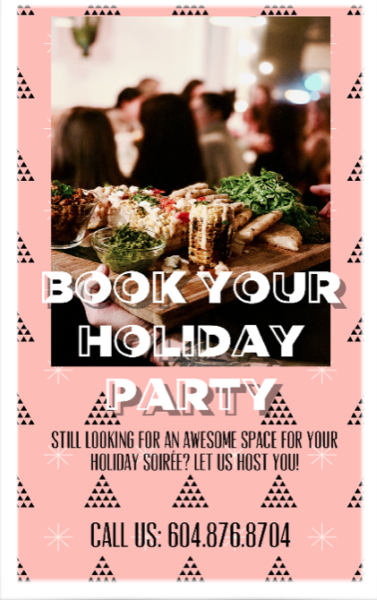 For all their fellow industry friends that will be saving the Holiday party shenanigans for January – Poquitos has got you covered!  They are offering extra sweet specials on industry bookings for staff Holiday bashes.
Don't leave all the funning for Christmas parties, though – Poquitos  is looking forward to sharing in your celebration of saying 'adios' to 2018 and ringing in the New Year. Open to the public until 11pm on December 31st (then closed for a private party), it's the perfect place to grab your last supper (so to speak) of the year before your midnight festivities; and, if you need a place to nurse that New Year hangover, Poquitos is open for brunch on January 1st, complete with customer faves like chilaquiles and asada & eggs.
Holiday hours are as follows:
December 23 – closing at 4pm // December 24 to 27 – closed for Holiday celebrations // December 28 to 30 – open as usual // December 31 – open to the public until 11pm // January 01 – open for brunch service 10am to 3pm
To reserve your Holiday celebrations with Poquitos Comida & Cantina, reach out via email at eatme@nullpoquitoscantinavancouver.com or by phone at 604.876.8704.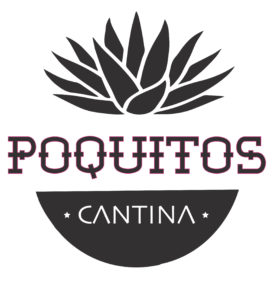 Media release and images provided by Jennifer Scott for Poquitos Cantina.