Festive Afternoon Tea with live holiday entertainment highlights weekend afternoons at H Tasting Lounge, from 12 – 4pm, until Dec 31.
Saturdays & Sundays from 12-3pm
November 17 – December 30
Join us for Festive Afternoon Tea and treat yourself to holiday temptations, including apple fritters, pancetta bread pudding, mini apple pies, and fresh baked scones with maple butter and cranberry jam, paired with Tealeaves Sugar Plum Fairy and Tealeaves Nutcracker loose leaf blends for $55 per person.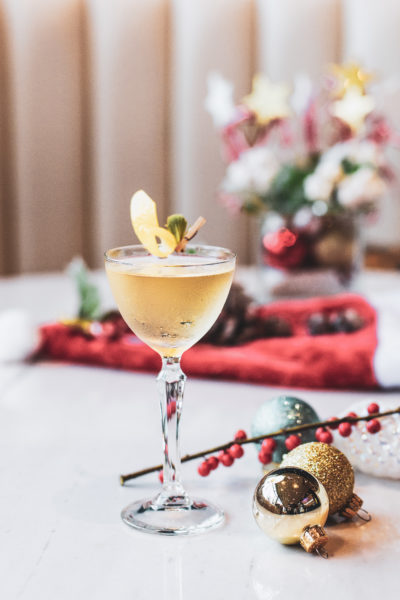 Take your tea tasting to new heights with an added festive tea-infused cocktail.
WELCOME TO H TASTING LOUNGE
H Tasting Lounge offers inspired creations, afternoon tea, and live entertainment every weekend just steps from Vancouver's iconic Seawall.
HOURS OF OPERATION
Monday-Friday: 5pm–1am
Saturday-Sunday: 12:00pm*–1am
* Afternoon Tea Service
Reservations
Book your table at H Tasting Lounge on OpenTable.