Holiday magic is in the air with festive trees twinkling, the aroma of hot spiced drinks wafting from cafés citywide, and picture-perfect gifts taking centre stage in shop windows. The countdown to Christmas is on, and shoppers will be relieved to learn they can find showstopping decorations, hosting necessities and presents for everyone on their list all from one enchanting neighbourhood: Yaletown. This season, Yaletown Kissmas encourages consumers to buy local – and in return, merchants are giving the gift of extended store hours to ensure holiday shopping is easier and more efficient than ever.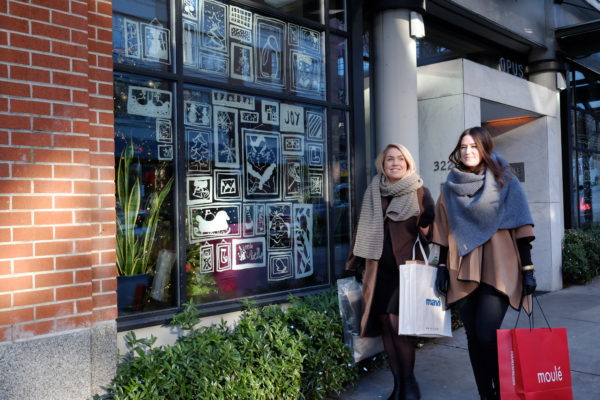 Shoppers seeking stylish yet affordable clothing can visit Shoe Phix for high-quality threads, shoes and giftables sourced from local and global designers. Gourmands will adore Cha Le Tea Merchant, a cozy café that sells beautifully packaged teas and accessories (before departing, be sure to try an aromatic cup paired with a sweet or savoury toast). Pick up the perfect hostess gift at Fine Finds Boutique, an eclectic shop whose wares range from furniture and home décor to exquisite jewelry, candles and clothing.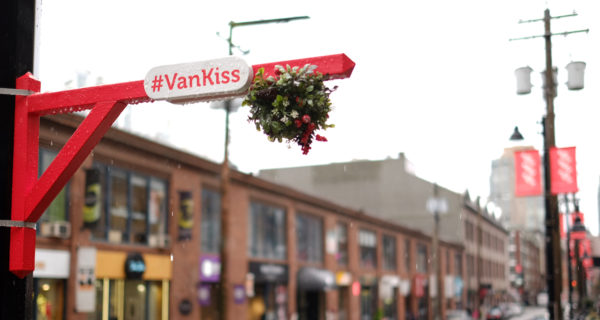 For holiday entertaining, head to The Cross, a gorgeously outfitted home décor shop that's every Instagrammers' dream – here, stock up on fairy lights to cast a holiday glow, find a cozy throw for cold winter nights, and add pops of greenery to centrepieces with beautiful pots and planters. On the next block, peruse one of the biggest selections of B.C. wine in the Lower Mainland at Swirl Wine Store, where guests can buy local and international bottles of red, white and bubbles as well as accessories. Divine Vines is the best bet for stunning bouquets, including "grinch" trees and chocolates. Across from the Yaletown Marina, Urban Fare is the ultimate holiday meal-planning destination: the upmarket grocery emporium features an interior laden with gourmet and organic foods alongside a bustling cafe. For a sumptuous feast come by House Special for a warm bowl of pho and delicious cocktails.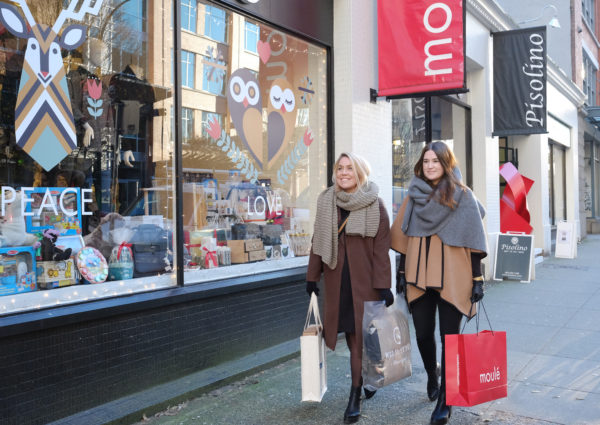 About Yaletown
Yaletown is Vancouver's trendy and upscale renovated warehouse district. This fresh urban neighbourhood is just an easy walk from the centre of downtown Vancouver or a quick ferry ride from Granville Island. Yaletown's converted heritage buildings are home to some of the city's top fashion and design shops, as well as cutting edge restaurants and bars. Old loading docks act as giant sidewalks and create a unique setting for wandering, shopping, or lounging at one of the many outdoor patios.
About Yaletown Business Improvement Association
The Yaletown BIA is an independent non-profit association of commercial property owners and business tenants who join together to promote and improve the economic vitality of the Yaletown neighbourhood. Today the Yaletown BIA is an organization capable of handling top-tier international opportunities such as the 2010 Olympics, hosting well-heeled travel writers from around the world and producing outstanding public events that attract thousands of shoppers and diners annually. For more information visit: Yaletowninfo.com.
Media release and images provided by Lena Chen, Avenue PR.