I love it when people are away on holiday and I am asked to fill an empty spot with the Tasting Ten.  This is a wine tasting group that was formed over forty years ago.  They meet each month from September to June, taking turns presenting a flight.  This month was a particularly interesting session.  The theme was Chardonnay and Pinot Noir from the same producer and the same vintage.  There were two pairs from BC, one from California and one from France.  The vintages ranged from 2008 to 2013.  The challenge was to see if there were regional or vintage similarities.  Could we match the chardonnay to the pinot?
We tasted the four chardonnays, discussed them and then moved on to the four pinots.  Some people made guesses as to where the wines came from or how old they were.  When all discussion was finished, the eight bottles were unwrapped and the identities revealed.  Needless to say there were plenty of surprises.  I managed to get two of the vintages correct (the older wines) and I correctly identified the regions for the pinots.
Here was the line up: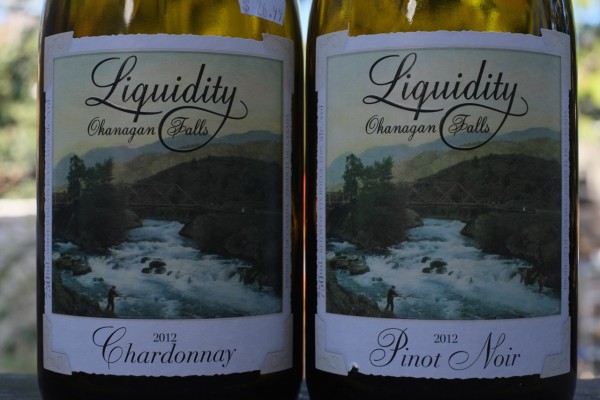 2012 Chardonnay Liquidity Okanagan Falls $27
2012 Pinot Noir Liquidity Okanagan Falls $30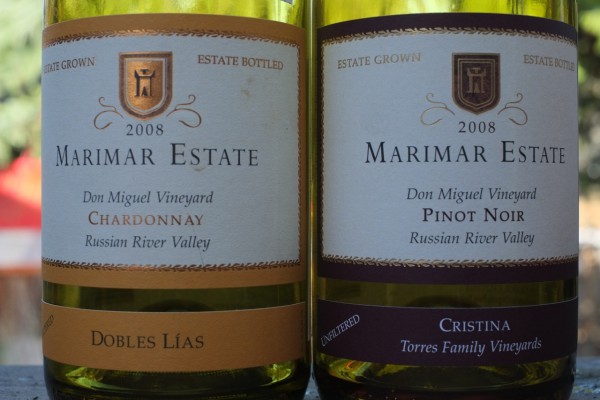 2008 Chardonnay DM Marimar* California $73
2008 Pinot Noir DM Marimar California $75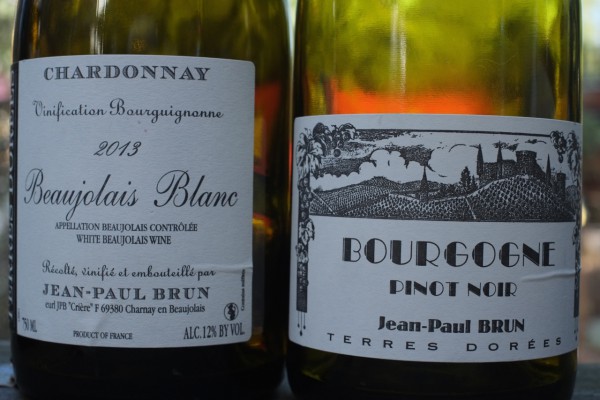 2013 Chardonnay Jean-Paul Brun France $37
2013 Pinot Noir Jean-Paul Brun France $40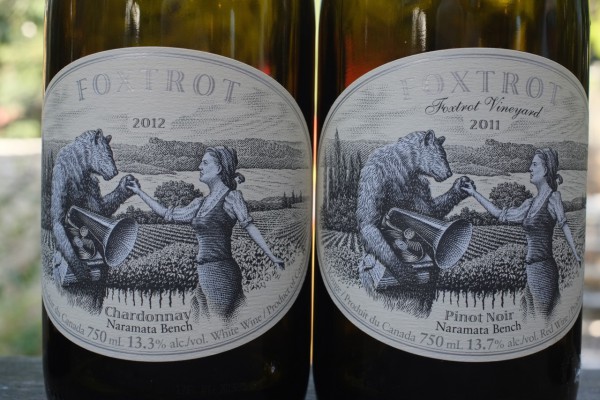 2012 Chardonnay Foxtrot Naramata Bench $57
2011 Pinot Noir** Foxtrot Naramata Bench $67
* Don Miguel Vineyard Marimar Estate Russian River Valley, Sonoma, Cali.
** The 2012 Foxtrot Pinot Noir was not available.
Almost everyone felt that the chardonnays, for the most part, were somewhat disappointing in that they did not display much typical varietal character, however the Liquidity and the Jean-Paul were definitely well-made wines.  The pinots, as a group, were all much better.  While they were all very good, I found the Jean-Paul, again, to be the best. However, considering the prices, I'd have to say that Liquidity offered the best value wines in the flight.