Does your list includes the most difficult to buy for during the holiday season? No worries we've got you covered, even if… "I'll be happy with whatever I get" "I really don't need anything" "Thanks, another tie" "These florescent socks sure stand out" "Well if I lose a few pounds it will fit perfectly" "That chartreuse colour is so trendy" "Is the gift receipt in the box?" "I guess I could always re-gift it"
So whether it's your spouse, your grandma or your mother-in-law we've got you covered. We have five sure fire gifts that will fit perfectly, are the right colour, and you'll hear "how did you know I really wanted that" "I love it!" "You are so thoughtful" "It's perfect!"
Check out these great gifts ideas and keep shopping!

Serendipity- Devil's Advocate ($25)

The Serendipity Devil's Advocate marks the serendipitious beginning of a lawyer- turned winemaker's journey as she moved from Toronto to a former orchard on the acclaimed Naramata Bench, in the heart of the Okanagan Valley. With a dose of tannin and notes of pepper combined with flavours of dark chocolate, eucalyptus and black cherry, their Devil's Advocate red wine celebrates the beauty and the balance of a Bordeaux-style blend. This is an exceptional wine, with an inspirational story, and a must- add to your holiday gift list.
Summerhill Pyramid Winery – Cipes Brut N/V ($26.95)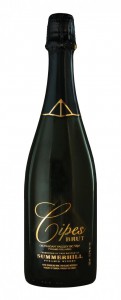 The holiday season is never complete without a bottle of bubbles from Canada's most visited winery, Summerhill Pyramid Winery. Committed to an organic and biodynamic growing practice, Summerhill is a leader in translating the natural richness of the BC vineyards into flavourful and high-quality wines for your palate. Named as Canada's Sparkling Wine of the Year in 2014, their signature cuvee, Cipes Brut, is a beautiful Riesling and Chardonnay blend that offers fresh aromas of apple, lime, pear, almonds and grapefruit. Exhibiting crisp acidity and a long finish, this is a delightful sparkling wine for any occasion.
Well Seasoned Gourmet Food Store – The Missing Ingredient ($40.00)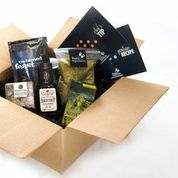 Celebrating its 10 years in Langley, Well Seasoned Gourmet Food Store is a foodie paradise owned and operated by BBQ Queen, Angie Quaale. From weekly cooking classes led by acclaimed chefs, to gourmet gift ideas for food lovers of all ages and budgets, Well Seasoned is also the first in Langley to offer a premium monthly subscription food box, The Missing Ingredient. An excellent holiday gift for adventurous and spontaneous food lovers, The Missing Ingredient includes recipes, chef's tips, and four to five full-sized artisanal, locally sourced, or hard-to-find products that will bring your kitchen experience to a whole new level this holiday season.
TIME Estate Winery – 2011 Meritage (red) ($29.99)

It's TIME. As pioneer and leader of BC's progressive wine industry, Harry McWatters has combined his more than 45 vintages of expertise with his exquisite palate to create a sophisticated collection of wine that reflects his journey with Sundial Vineyard, one of the most awarded vineyards in the Okanagan. A classic blend of Merlot, Cabernet Sauvignon and Cabernet Franc, the 2011 Meritage (red) is TIME's signature wine with rich, fragrant characters of rose petals mixed with red berries and peppery nuances. It's bold, delicious, and sure to impress, especially as it ages.
Mt. Boucherie Family Estate Winery – Merlot (3L Box) ($42.50)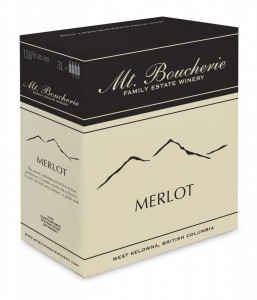 With roots running as deep as the beginning of the BC wine industry, award-winning Mt. Boucherie Estate Winery has been faming vineyards throughout the Okanagan and Similkameen Valleys since 1968. Family-owned and operated, they produce wines that reflect the bounty and success of some of the oldest vineyards in the province. From the vineyard to the bottle (or box, in this case), Mt. Boucherie takes time to ensure their customers and the land is cared for. Well-balanced and smooth on the palate, this delicious Merlot (3L Box) has aromas and flavours of vanilla, mocha and red berries. Packaged in 100% recyclable material and equivalent to four regular bottles of Merlot, this box is a win-win with your wallet and taste buds. It's a must-have for your next holiday or family gathering.
Follow on twitter @Winespiration and @MyVanCity
Like us on Facebook Serendipity Winery and My Van City