Wow! I've been living and loving the Island life for 10 years now. Yet, I've seen so little of our island. Sure I want to explore Vancouver Island, but I figured why wait? Why not get started in my own back yard; the Cowichan Valley?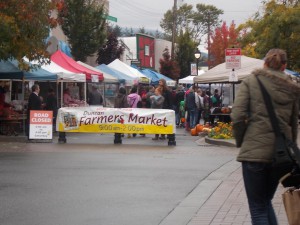 My first planned outing was to the Duncan Farmer's Market. Leave it to me to start in October rather than in the summer. With camera in hand I set out on my journey. After talking to just three people, I realized this was going to take longer than I expected.
Every single one of these people had something interesting to say, a story or stories to tell. You can read more about my trip to the market at ILoveCowichan.ca. Can't wait to go back, can't wait to hear more stories and can't wait to share them.
Next time out was sunny and impromptu. Guess you could say I was an accidental tourist. I didn't have my camera but my husband had his phone.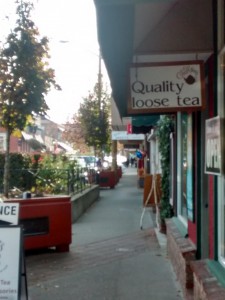 I visited a small shop called Chari-Teas. I walked in, was greeted with a smile and I asked about tea that relieves arthritis pain. She told me all about Willow Blend. She went so far as to explain each ingredient. The woman was wonderful. Such a wealth of knowledge, so authentic kind and caring. The store itself was started to support needy children. You can read more about the fundraising on their website www.Chari-Teas.ca .
Dropped in to Merit Furniture to discuss BC made sofas.  My New Year's resolution, hope to have a new sofa in 2015. The owner was helpful as always. He evaluates needs and offers genuine advice rather than pushing for a sale. We met him 10 years ago when we moved to the Cowichan Valley, and have done business with him ever since.
For me shopping local is about the experience. It's about being given time as a customer. It's about having someone visit with me. I like being appreciated especially when I'm spending money.
Local business owners truly value each and every customer. They are knowledgeable and passionate about their goods. They are thankful when you buy from them.
Support Your Neighbours Your Friends Your Community…Buy Local! Pretty please!
Oh and, I guess you could say my initial exploring expedition into the Cowichan Valley took an unexpected turn and became (much to my delight) a Downtown Duncan shopping spree instead.