On Thursday, March 19th, 2015, more than 1,500 restaurants around the world will come together to celebrate French cuisine. More than 1,500 menus will be offered in restaurants and embassies in 150 countries and five continents, offering the general public an opportunity to enjoy a dining experience à la française.
At each participating establishment, the event will pay tribute to a type of cuisine that is not only vibrant, open, and innovative, but also one that stays true to its values: the importance of sharing, enjoyment, eating well, and respecting the planet. French cuisine is accessible to everyone, from bistro-style cuisine to its signature tables d'exception. It is made from fresh, in-season ingredients, with very little fat, sugar, or salt.
In Canada, 18 restaurants in three provinces are participating in this brand-new event, including 2 in Western Canada:
Calgary, Alberta:
Vancouver, British Columbia: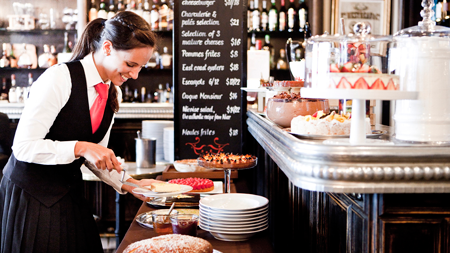 The Goût de / Good France initiative was organized by Alain Ducasse and the French Ministry of Foreign Affairs and International Development.
For more information: www.goodfrance.com.
To discover the multicourse dinner menu that will be served at the Crocodile: http://www.consulfrance-vancouver.org/Gout-de-GOOD-France-the-first
Teaser video: Good France in Canada