Although slightly out of order I thought it would be most inspirational to start on the second day of our Okanagan travels which began with a magnificent sunburst of a morning. We were high above the bench looking down on vineyards, lakes and the hamlet of Naramata. The day promised perfect summer weather and we lingered over our delicious breakfast with thoughts of what the rest of the day would bring.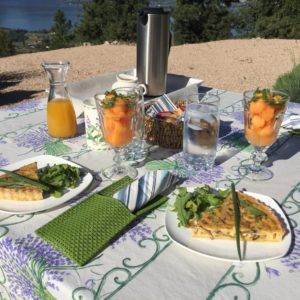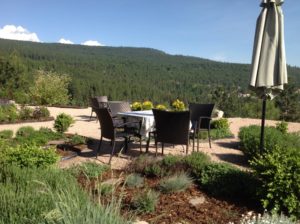 Saturday, May 26th was going to be a big day for Naramata and we were anxious to experience all the area had to offer. First a side trip to Main Street Penticton where we strolled the Downtown Market taking in the sights and browsing the many stands. The market has something for everyone. A little early in the season but there was still a good selection of local produce like rhubarb, radishes, greens, and of course honey and fresh apple juice. Mixed in with the usual tourist and artisan tables were many plant and flower stalls all with the promise of garden beauty.
If we hadn't been saving our appetite for what was to come we could have satisfied the most diverse of cravings down the back street which was a vibrant mix of stalls and food trucks hawking their fare. Too bad our time was so short because I would have enjoyed exploring the hand made crafts. It's always a good sign to me when we run out of time to see everything on our list; that means we have to come back for a return visit.
Almost time now as we head down the dusty road to the Serendipity Tasting Room where we sampled their wines while waiting for the big event of the afternoon – Enchanté By Bongo Wines Release Lunch. Bongo was there to greet everyone as the anticipation mounted. First we made our way up to the deck above the Tasting Room for a reception where we were served fresh BC Oysters and  Serendipity Sparkling Truth.
The best was yet to come as we were seated in the barrel room where a stunning long table was waiting for us. Bongo proudly greeted his guests and told the story of how he came to be making wines in Naramata and how pleased he was with the result of his efforts.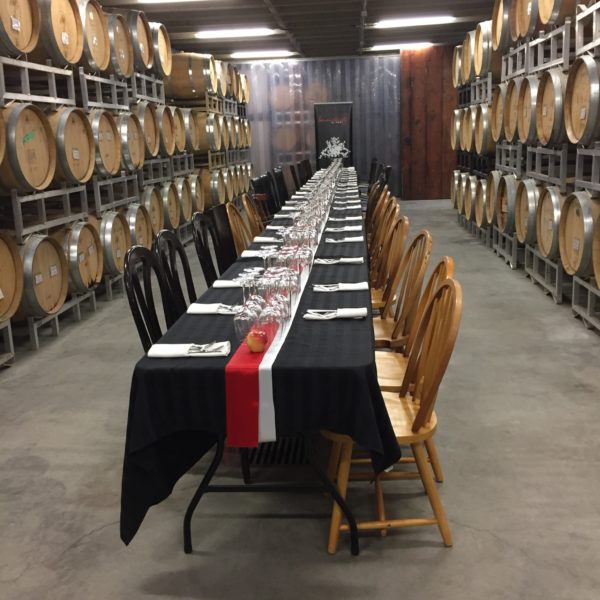 Wine Tasting & Pairing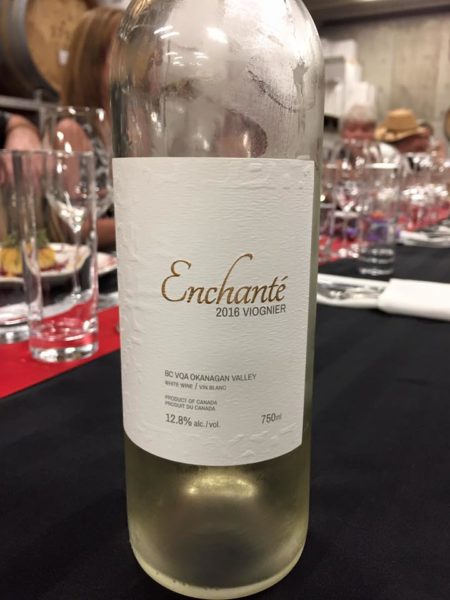 Enchanté Viognier 2016 and Goat Cheese & Fig Soufflé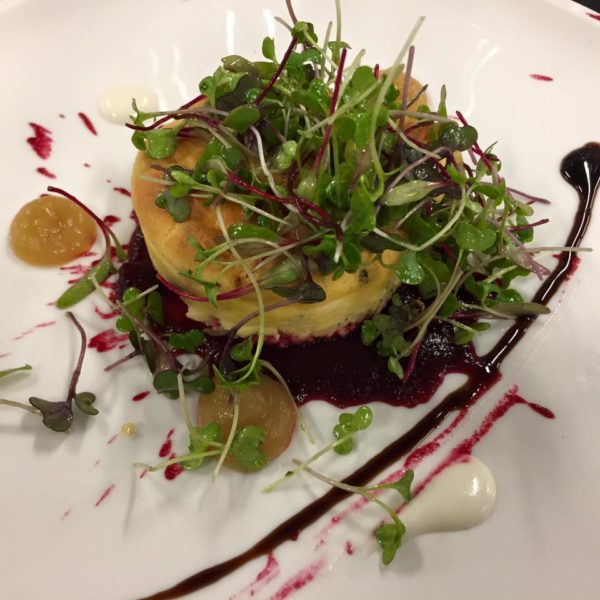 Serendipity Rosé and Scallops & Berkshire Pork belly with celeriac puree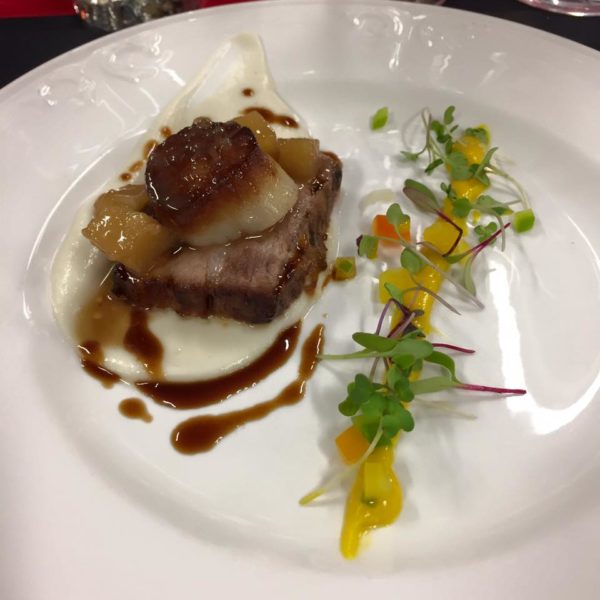 Echanté Victoire 2012 and Dried Wild Mushroom crusted Venison with black truffles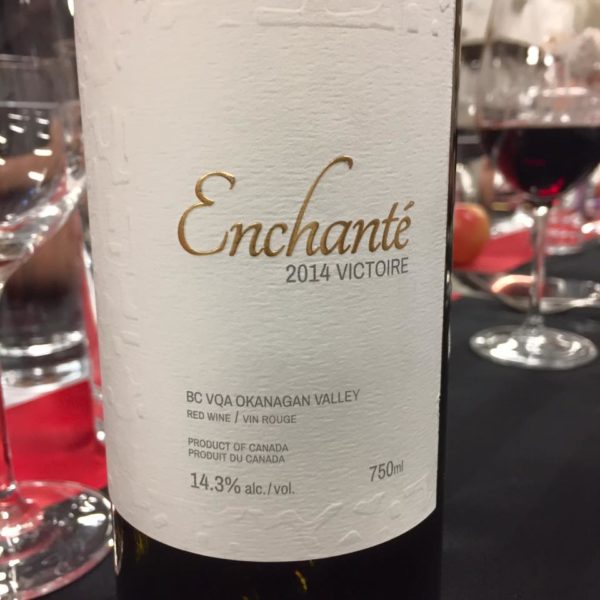 It was a wonderful afternoon filled with sights, sounds, tastes and incredible pairings that left us wondering what would come next.
Follow along on our Okanagan Culinary Adventure as we jump from Chapter Two to Chapter Three…
Everyone raves about the Soufflé and for good reason! It was fantastic. Thanks to Chef Victor Bongo for sharing his recipe here: