While Sam (aka the Wine Teacher) was away he missed the Wines of Portugal event. Luckily Roger Ford stepped in and here is his review.
I recently had the opportunity to attend the Wines of Portugal event.  The venue at the Pal Theatre, was a little off the beaten track (where Cardero meets Georgia).  Fittingly so, for what turned out to be an avant-garde tasting of some lesser known varietals whose time has come.
The pre-eminence of one of the world's greatest fortified wines – Port, has long obscured the reputation of many of the indigenous varietals of Portugal.  Here, winemaking dates back to antiquity.  In fact, Portugal holds the first delineated wine region in the world (the Douro – 1754).  Jancis Robinson and Wine Spectator agree – Portuguese table wines are among the world's best.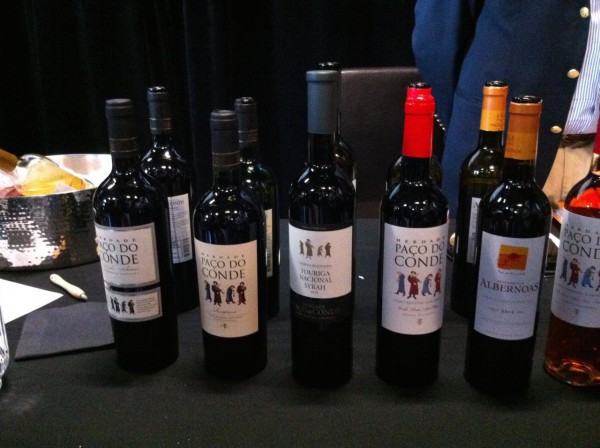 Savvy consumers are becoming more acquainted with Touriga National, Touriga Franca and Albarino, and even lesser known varietals such as Baga and Encruzado, are making a name for themselves.  Whether on their own, or blended with Moscatel, Malvasia or Syrah, there are many bargains to be had.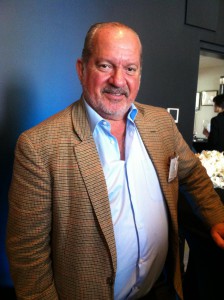 Perhaps the highlight of the event were the wines from the family run winery, Jose Maria Fonseca, the oldest wine producer in Portugal.  Winemaker Domingos Soares Franco is a descendant of founder Jose Maria Fonseca.  He received his training at UC Davis.  Domingos was a popular figure at the event.  While others poured, Domingos chatted endlessly about his wines and the future of Portuguese wine in general.
My favorites included:
Rufo do Vale D. Maria 2014
White wine Duoro, DOP
Codega de Larinho & Rabigato
Refreshing, light bodied vinho verdes, with stone fruit on the nose, white peaches and Granny Smith apple on the palate. Crisp acidity with a medium long finish.  A great pairing with seafood, or on its own
Mateus Expressions 2013 (not to be confused with Mateus Original)
Rose wine
Aragonez & Zinfandel
Light bodied, aromas of plums and blackberries, with a palate of raspberry and strawberry.  Crisp, balanced, subtle tannins, a great match for pasta with tomato sauce, shellfish, and soft cheeses.
Quinta do Covao Encruzado 2013
White wine Dao, DOP
Encruzado
Full bodied, subtle hints of vanilla and minerality on the nose, the palate is complex, with floral, citrus, tropical fruit and silky tannin.  Judiciously oaked, well balanced, with crisp acidity and a long finish. A wine value well worth looking for.  Great with cheddar cheese, roast chicken or lobster with lime sauce.
Herdade Paco do Conde
Winemakers Selection 2011
Red wine Alentejo IGP
Syrah, Touriga National & Alicante Boushet
A full-bodied, Bordeaux style red, with violets, bergamot and liquorice on the nose, black currants and raspberry on the palate, and a long, complex finish.  A good match for hard cheeses, roast lamb, or venison.
Jose Maria Fonseca
Alambre 2004
Muscatel de Setubal
A deep burnt orange hue, Madeira-like, full of fruit and sweet, but well balanced, with flavors of caramel, orange and apricot, and a pleasing herbal finish.  A superb, after dinner quaff.