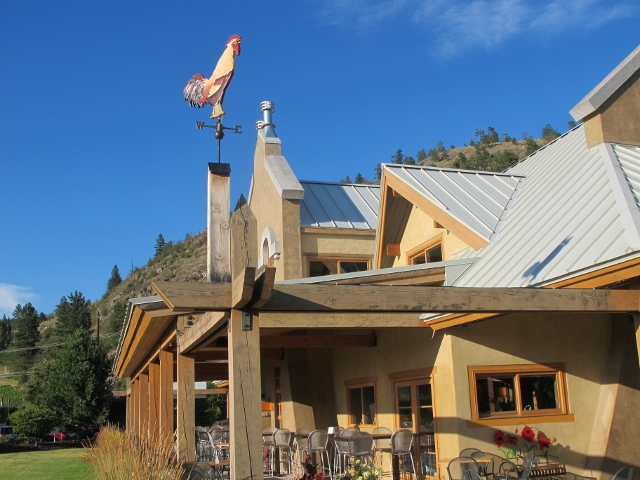 Inspired by Bruce Cockburn's song "Going to the Country", capture some down-to-earth joy at this year's Naramata Tailgate Party, 6:30 to 9 pm, Saturday, September 12, at Red Rooster Winery.
I don't know about you, however, every time I hear the lyrics I want to head outdoors and seize the moment! "I can smell the grass growing in the field
Wind in my hair tells me how it feels
Farm house, silver roof flashing by
Tractor-trailer truck says goodbye with a sigh
And I'm going to the country
O, la la la la la
I'm going to the country
Sunshine smile on me."
Is there a better way to do that than to celebrate Okanagan's Naramata country culture and the coming of harvest along with local cuisine and music and distinctive wine tastings from the 24-member wineries of the Naramata Bench Winery Association? And what a great place to do it surrounded by vineyards and gazing at Okanagan Lake from Red Rooster Winery's lovable and eclectic site?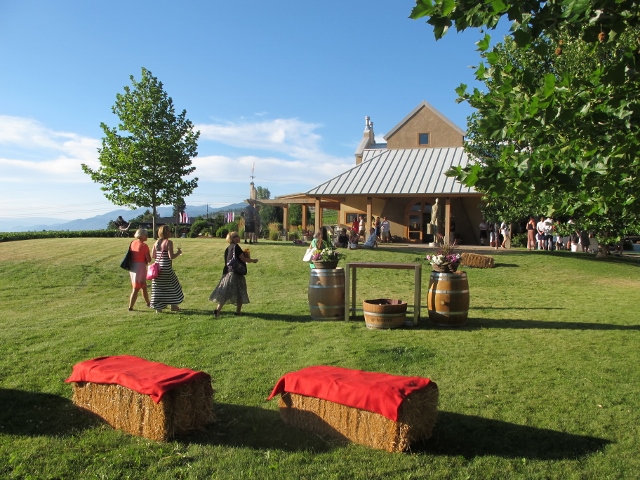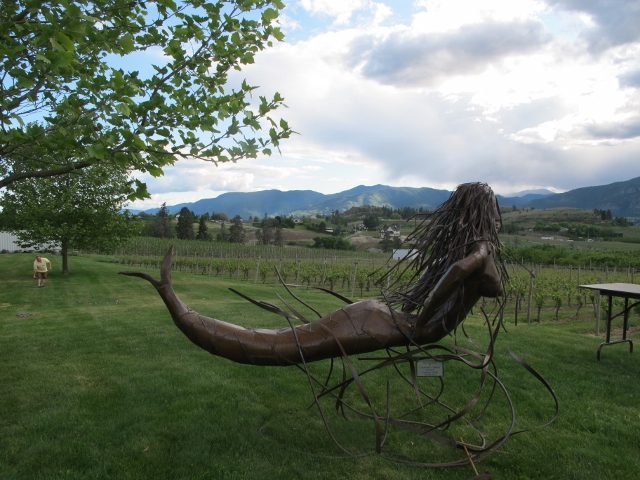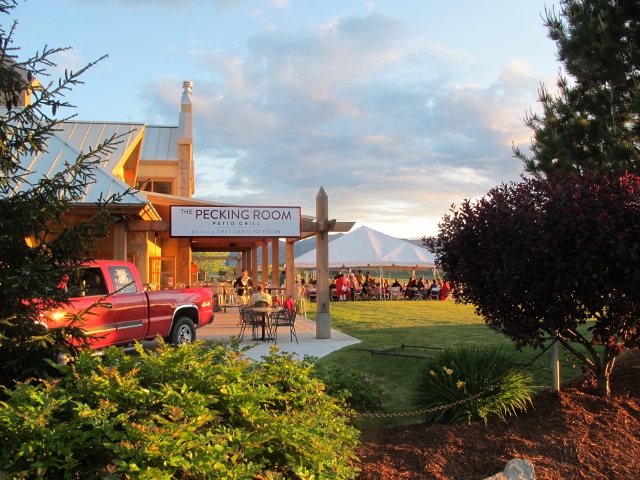 To join in on the festivities, you must be 19 years or older for entry and you'll want to order your tickets soon because they sell out quickly year after year. Fee is $98 plus tax and service fee. Get tickets online at https://kiosk.eztix.co/kiosk-optimised/70040 or call 1-800-656-0713 (ask for "Naramata Bench" "Tailgate").
Prizes for best country duds!
Once you get your tickets, have some fun as you start looking for your country, farmer or rancher outfit to dress up for the party. There will be prizes for best costumes!
The 24 NBWA members pouring are: Bench 1775 Winery, Black Widow Winery, D'Angelo Estate Winery, Deep Roots Winery, Elephant Island Orchard Wines, Hillside Winery & Bistro, Howling Bluff Estate Winery, Kettle Valley Winery, La Frenz Winery, Lake Breeze Vineyards, Lang Vineyards, Misconduct Wine Co., Monster Vineyards, Moraine Estate Winery, Perseus Winery, Poplar Grove Winery, Quidni Estate Winery, Serendipity Winery, Terravista Vineyards, Tightrope Winery, Therapy Vineyards, Upper Bench Estate Winery, Van Westen Vineyards, and, of course our host, Red Rooster Winery.
Going to the Country Rain or Shine!
Set in a gorgeous winery setting, this event is outdoors and will go ahead rain or shine, so please wear appropriate casual clothing and footwear. Be aware that dietary restrictions cannot be accommodated and food items may contain some combination of seafood, shellfish, grains, fresh local produce, soya, nuts, dairy and all sorts of other yummy things.
Please be responsible about drinking and driving. Ticket sales are final, non-refundable and not available at the door. See you there – join us in the country for the party of the season!
www.facebook.com/naramatawines / @naramatawines /  #naramatatailgate
Scenes from the Naramata Tailgate 2014 at Poplar Grove Winery
– Roslyne Buchanan