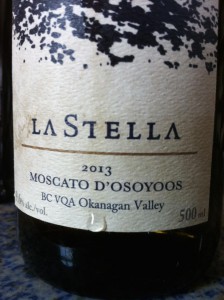 2013 Moscato d' Osoyoos
La Stella
Osoyoos, BC
$20
Silver Medal
A blend of Moscatto Bianco and Muscat Ottonel. Very pale straw in colour with a medium-light intensity. The nose is intense with orange blossoms, peach and apricot. Well balanced with just the right amount of acid to balance the sugar. The palate is rich and flavourful with a medium-long finish. Serve at the beginning or the end of a meal with panetone, mild white cheese. Perfect with Brie.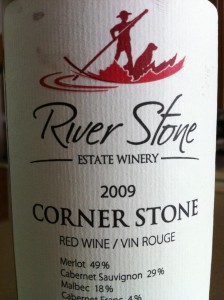 2009 Corner Stone (Bordeaux Blend)
River Stone
Oliver, BC
$25.65
Silver Medal
This blend is 49% merlot, 29% cabernet sauvignon, 18% Malbec and 4% cabernet franc. Garnet black in colour with deep intensity. Aromas of plum, spice, cassis, dark fruit, chocolate and vanilla on the nose. Good balance with firm ripe tannins. Pleasing fruit on the palate with a medium finish. Could easily age for another five years. Serve with prime rib, roast beef or a leg of lamb.
2012 Chardonnay (McLean Creek Road Vineyard)
Meyer Family Vineyards
Okanagan Falls, BC
$30.00
Gold Medal
Lemon yellow in colour with medium intensity. The nose shows aromas of citrus, tropical fruit and toasty oak. Well balanced, crisp and clean with a creamy mouthfeel. The palate shows well-integrated oak and fruit. A long finish with lingering flavour. Only 500 cases of this wine, from 18-year-old vines, were made. Buy it while you can. An elegant wine and one of BC's best.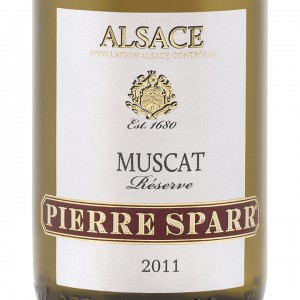 2011 Muscat
Famille Sparr
Alsace, France
$30.00
Bronze Medal
This wine was tasted blind and it showed more Gewürztraminer character than Muscat. Lemon yellow in colour with medium intensity. Rose petals dominate the nose with hints of lychee. Good balance, but lacking in the mid palate. Rose water dominates the fruit flavours, though there is a hint of honey. A medium finish.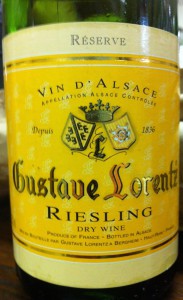 2011 Riesling Reserve
Gustave Lorentz
Alsace, France
$29.00
Silver Medal
Classic Riesling. Dark lemon yellow with medium intensity. Petrol and lime on the nose. Well balanced, clean and crisp with refreshing acidity. Flavours of lime, slate and green apple followed by a medium-long finish. Bratwurst, schnitzel or fresh oysters would be great matches for this wine.