Wine dinner series pits B.C. vintners against varieties from around the globe
Wine connoisseurs can soon take a tasting tour of the globe's foremost wine regions without leaving the city. Premier Italian eatery Cibo Trattoria is hosting its next edition of "Bottle Royale," a comparative wine tasting dinner on Wednesday August 5th, 2015.
A perfect night out for amateur sommeliers and casual wine lovers alike, the second annual dinner features a tasting of 10 handpicked pours from B.C. and around the world. Led by Cibo General Manager and expert sommelier Robert Stelmachuk, the evening will pit renowned local vintners such as Blue Mountain, Mission Hill and Painted Rock against comparable varieties from wine meccas such as Napa Valley, France, Portugal and Italy.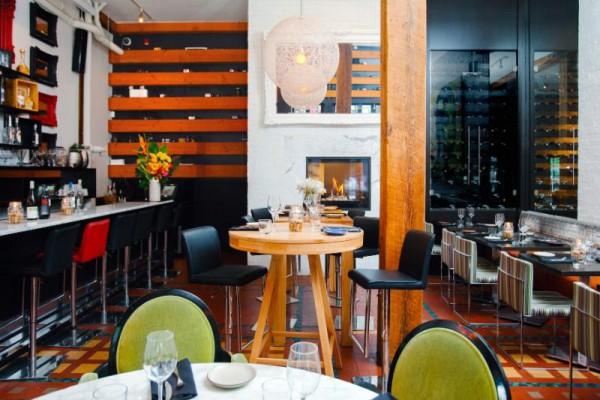 Stelmachuk will walk guests through each delightful and delectable round of this heady battle, which matches wines based on similarities in grapes, blends and oak treatments. This friendly competition is planned to further prove that B.C.'s bottles can go toe-to-toe (or glass to glass) with varietals from more established wine regions, and come out as victors.
The evening's accompanying menu, prepared by Cibo's Executive Chef Faizal Kassam, pairs perfectly to each pour and is sure to please guests' taste buds. Each inventive course was carefully created to complement each tasting round. Highlights include Kusshi oysters with Campari and peach granita; grilled albacore tuna topped with Glen Valley artichoke puree, Sapo Bravo cherry tomatoes and fresh mint; and black pepper and potato gnocchi served with braised goat ragu and a house-made ricotta salata.
Parched patrons can please their palettes during this five-course, 10-wine tasting for $89 per person, plus taxes and gratuity. With tickets limited to just 35 for this intimate evening, this special event is sure to sell out. Click here to view the full event details and menu.
For more information or to reserve seats, please call 604-602-9570.
About Cibo Trattoria
Located in the chic Moda Hotel in the heart of downtown Vancouver's arts and culture district, Cibo Trattoria is the ideal destination for an enjoyable Italian dining experience. True to its "trattoria" name, Cibo's 40-seat, cozy dining room is the perfect spot for any occasion or social gathering; where patrons enjoy casual, rustic Italian cuisine in a warm, inviting atmosphere. Cibo Trattoria specializes in authentic cuisine with local and organic ingredients. For more information visit: cibotrattoria.com.