Vista D' Oro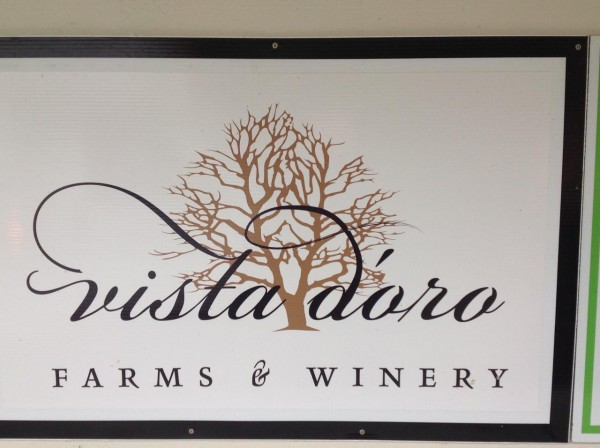 Owner Patrick Murphy greeted us as our bus pulled in to their quaint farm on 4th Avenue in Langley. The vineyard here is in its seventh year. Patrick takes care of the wine making while his wife Lee, is in charge of the preserves.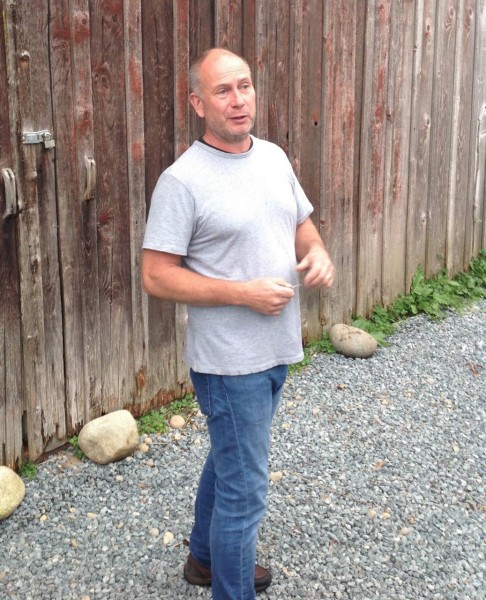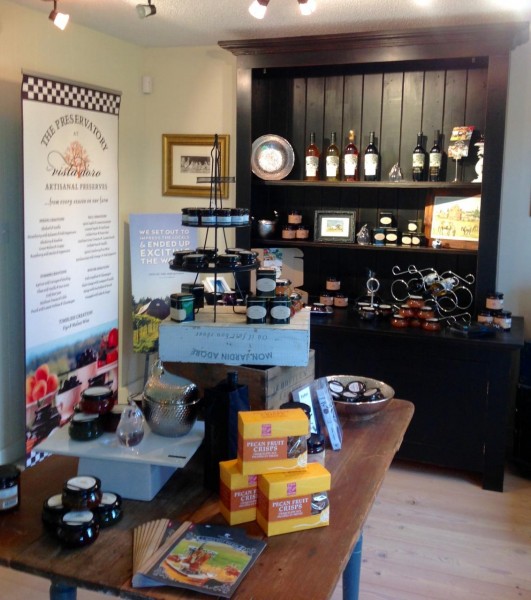 Three years ago, Patrick made the decision to no longer import grapes from the Okanagan and become a strictly coastal producer. This change meant a shift from more familiar wine varietals to those better suited to the area including Schönburger, Ortega Siegerrebe, Pinot Blanc, Pinot Gris, Grüner Veltliner Maréchal Foch and some Blattner hybrids – Petite Milo, Cabernet Libre and Cabernet Foch.
Patrick has also decided to follow the 'natural wine' movement and only uses ambient yeasts that are on the grape skins, no added sulphite and no filtration. As a result, his wines are unique – interesting and unusual in their aromas and flavour profiles. You really must try them to understand them.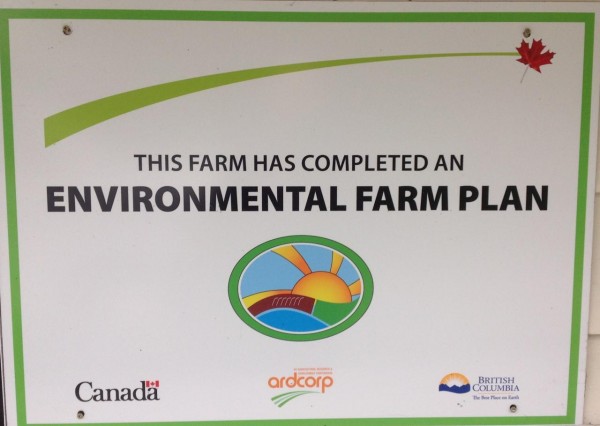 The first wine we sampled was Murphy's Law White – primarily Petit Milo and Schönburger. The wine was clean, dry and soft with some tree fruit flavours and a short finish.
The next wine, a rosé, almost an 'orange' wine, was made from Ortega, with a little added Syrah for colour. This 'orange' wine is made in an oxidative style which produces an interesting nose, showing some light fruit and a hint of spiciness. The flavours that follow are unique. Some bubblegum noted on the finish. Quite dry.
The third wine was Murphy's Law Red, a blend of Maréchal Foch with a little Siegerrebe added for roundness and Pinot Noir from Vancouver Island. Light and dry with a slight harshness to it.
The final wine was a real treat and one that some in the group were familiar with –D' Oro, a port-styled wine with walnut infused alcohol to fortify it to 17%. This after dinner wine is layered with the flavours one associates with true Port.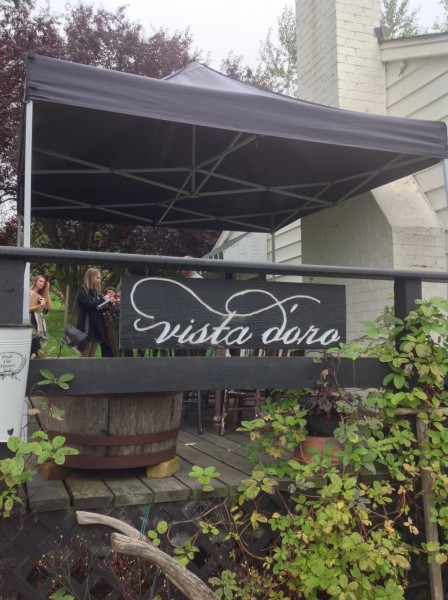 Many of Patrick's customers are from the United States, given his close proximity to the border. Vista D' Oro is well known for their wide selection of exotic preserves (jams). Lee's offerings are seasonal with six per season. We tasted the following:
Crab apple, Lavender & Gin
Spiced Apple & Gewürztraminer
Blueberry & Bourbon
Heritage Beet with Orange and Pink Peppercorn
Orchard Pear & Pinot Noir
Plum with Vanilla & Star Anise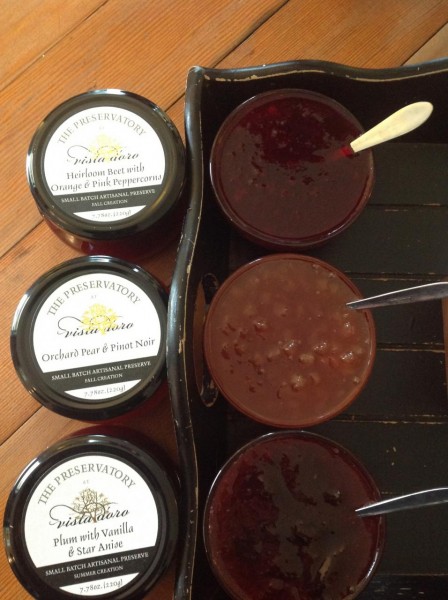 The hard part is deciding on a favourite, as they were all so good and so different. These preserves are very versatile, equally at home on toast, croissants or crepes, on a cheese plate or used as a glaze on any number of meats.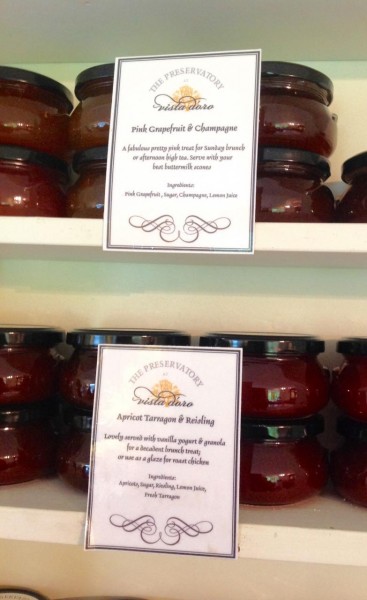 Vista D' Oro now has international demand for their preserves. In addition to Benton Brothers Cheese in Vancouver, their other biggest customer is a specialty shop in Texas.