Père Noël has made an early stop in Vancouver and left a sleigh-load of gourmet goodies at L'Epicerie Gourmande.  Items range from small stocking-stuffers to eye-popping gourmet gift baskets.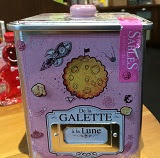 Special Discount on Gift Baskets 
We have beautiful Gift Baskets and Gift Sets filled with culinary treasures sure to delight every foodie on your list. From now through December 20th, you'll receive a 10% discount on the price.  Shop now and save.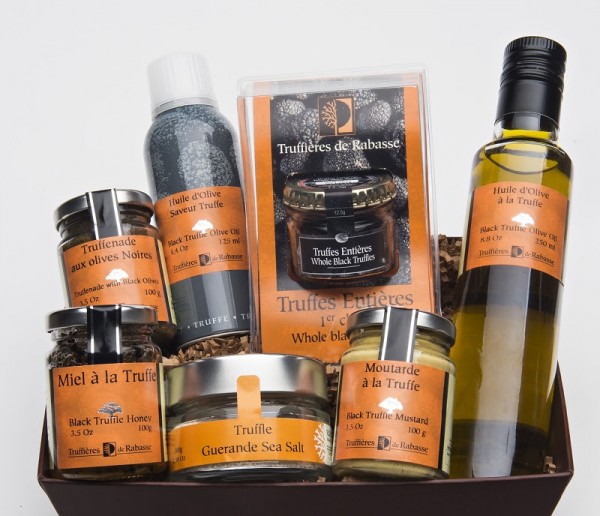 Truffles , Truffles and more Truffles
L'Epicerie stocks a full range of items containing the ultimate Foodie treasure – truffles ( the fungi, not the chocolate). L'Epicerie can satisfy your truffle addiction with two luxurious Truffle Aficionado Baskets (small $132 and large $254) plus a value-priced Boxed Truffle Set ($65). Both the baskets and the sets are 10% off through December 20th. We also stock exclusive Truffle Oil from Truffières de Rabasse (each bottle contains pieces of truffle) plus our own private-label organic balsamic vinegar and olive oils in a dozen flavours (including White and Black Truffle) and four sizes ranging in price from $7 (150ml) to $25 (750 ml) plus our exclusive  Gold Leaf White Truffle Mustard . On the shelves you'll also find jars of Truffle Honey, Whole Truffles, and Truffle Fleur de Sel to name a few of the wide selection of truffle products. If you love Truffles of the chocolate variety, we have limited stock of small boxes of hand-made Chocolate Truffles for only $12.95.
Tourtieres and Meat Pies
We are pleased to once again offer our seasonal Tourtiere accompanied by house-made Pear Chutney. This French Canadian traditional Christmas meat pie is filled with flavourful pork and is available in convenient 8" family size for only $20. Tourtieres are pre-cooked and frozen, you just have to re-heat and et voila, instant dinner.  For those who cannot get enough turkey, Chef David has also created a special Turkey and Quinoa Meat Pie.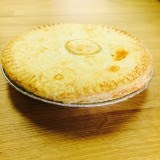 Christmas Dinner to Go $30
Once again we are pleased to offer our special 3-course Christmas Dinner To Go for only $30. Available only from December 11 through 31, please order 24 hours in advance ( 604-653-7317) for pick-up the following day.
MENU
Butter-poached Jumbo Prawns
Mango Vinaigrette
***
Pork Tenderloin Roulade
Rolled with Kale, Pistachio and Goat Cheese
Apricot & Brandy Demi-Glace
Charlotte Potatoes and Vegetable Napoleon
***
Cranberry Crumble
Lemon Curd and Raspberry Coulis
OR
Salted Caramel Panna Cotta
Chocolate Ganache
Sweet Treats
Don't forget we carry a full range of beautiful smaller items that make ideal hostess gifts and are also suitable for stuffing a stocking or tucking under the tree. For those with a sweet tooth and a love of Paris, the Je T'aime Paris products are made for them. Packaged in retro tins, Je T'aime Paris items make welcome gifts. The line includes Sablés (butter cookies) in two sizes 130 g ($11) and 300 g ($18) as well as Salted Caramels ($14) and a 10g Caramel-filled Pink Keychain for emergencies at $4. We are also pleased to carry the Gourmand line from France. Sablés ($23.95), Caramels ($6.50) and Bon Bons come packaged in whimsical re-usable tins.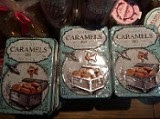 For the hard-to-buy-for person on your list, we offer convenient Gift Cards available in denominations of $20, $30 and $50. Gift Cards can be used at both L'Epicerie Gourmande and Gourmet to Go and are available for purchase at both locations. You can also purchase them online. If you choose to purchase on line, we will mail the Gift Card to you, or, you can arrange to pick it up at the Shop. From now through the end of December, we will donate 10% of Gift Card sales to the BC Children's Hospital Foundation.
Add a little 'ooh la la' to your Christmas celebrations this year with gourmet goodies from L'Epicerie Gourmande.  Your family and friends will be saying 'merci beaucoup.'