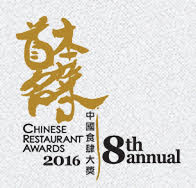 The number eight is considered highly auspicious in Chinese culture. That's because the spoken word for 'eight' (baat) sounds like the word meaning 'good fortune,' and 2016 marks lucky year eight for the Chinese Restaurant Awards (CRA). Through seven years, more than 130,000 votes cast, innumerable dishes devoured and judged; the CRA has raised awareness of the excellent Chinese cuisine available in Metro Vancouver and celebrates its important influence on Vancouver's much-lauded dining scene.
Starting in 2008, with a small group of dedicated food critics, the event has grown in size and stature attracting world-wide media attention and capturing the votes and palates of thousands of Lower Mainlanders. In addition to key features such as the very popular Diners' Choice Awards, Social Media Awards and Critics' Choice Signature Dish Awards, this year's celebration also includes fundraising events and culinary star power – two exclusive East Meets West Dinners at The Shangri-La Hotel Vancouver with Michelin-starred chefs from Paris and the annual Scotiabank Feast of Fortune Charity Gala with local award winning Chinese chefs. Both will raise funds for Mount Saint Joseph Hospital. This year, CRA will boast a new, mobile-friendly website that will make voting even easier and, as in past years, all voting will be audited by certified auditor.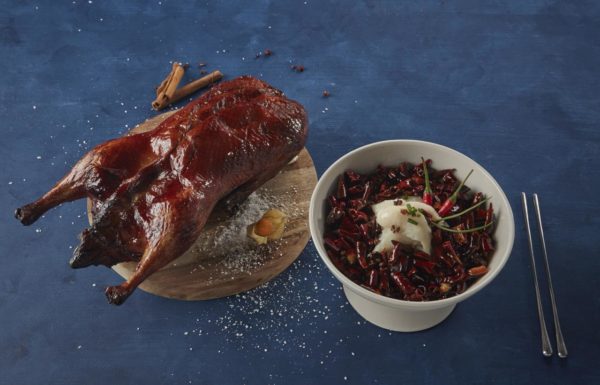 Diners' Choice Awards:
Designed to celebrate those dishes and restaurants the general public love, the Diners' Choice Awards involve a two-step process where members of the public first nominate their favourites in a number of categories and then later, vote on the nominees. This year we've added five new dish categories: Sichuan Water-Boiled Fish, Hong Kong-style Roast Duck, Shanghai-style Drunken Chicken, Taiwanese Braised Pork Rice and Mango Pomelo/Grapefruit Sago. Our Social Media panel will be active on all platforms engaging the public in discussions about these new dishes. In 2015, the Diners' Choice Awards received 33,759 votes – a seven-fold increase over those received in the event's first year. Nominating and voting takes place on the CRA website www.Chineserestaurantawards.com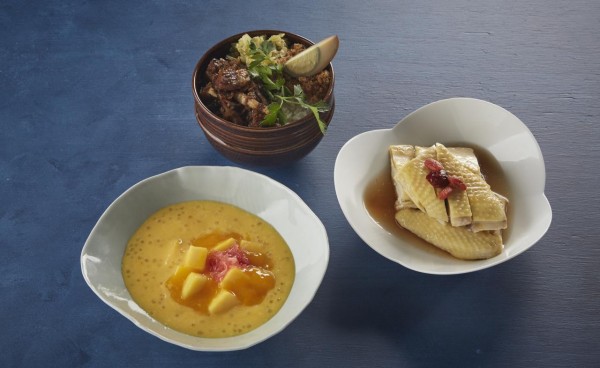 Social Media Choice Awards:
Four popular foodies from Vancouver's very active Chinese social media community will taste and judge five iconic dishes at a variety of restaurants. Each judge is highly regarded for their knowledge of the history of the dish, its components and flavour profile. These awards are fascinating to members of the Mainstream community who may not be familiar with some of these dishes. This year's social media panel includes: Sherman Chan (Sherman's Food Adventures), Emily Cheng (Miss Vancouver Piggy), Jesse Tsao (MyVanLife), and Cathy Zhou (active on Weibo and WeChat).
Critics' Choice Signature Dish Awards:
The distinguished panel headed by CRA co-founder Stephen Wong also includes Lee Man, Brendon Matthews and popular restaurant critic/food writer Foodie Yau. These people deserve a medal for all the dishes they consume and restaurants they visit over the course of a year. For 2016, they have committed to judging 10 signature dishes, many of them new dishes that have not been judged before.
Important Dates:
Dec.7 – 13, 2015
nominations open for Diners' Choice Awards
Dec. 14, 2015 – Jan.31,2016
voting for Diners' Choice Awards
Feb.1, 2016
 results of Diners' Choice Awards are announced
Jan.29, 2016
 East Meets West Dinner at Shangri-La Hotel, Vancouver
Jan.30, 2016
East Meets West Dinner at Shangri-La Hotel, Vancouver
Feb.6, 2016
Tapestry Foundation for Health Care presenting the 9th annual Scotiabank 
Feast of Fortune Charity Gala, Westin Bayshore
Mar.2, 2016
 8th Annual Chinese Restaurant Awards, River Rock Show Theatre
We invite you to sharpen your chopsticks, hone your taste buds and join in CRA's celebration of Chinese culinary excellence.
The Chinese Restaurant Awards wishes to thank the following sponsors: River Rock Casino Resort, Hennessy, Heineken, Mission Hill Winery, and the partners (view the full list)
Facebook @ChineseRestaurantAwards
Instagram @ChineseRestaurantAwards
Feature pic: Sherman S Fa via Instagram