Bayside Furniture's guide to impactful design
As we welcome 2016 it's time to set our sights and resolutions on a new look for the New Year. Press the 'refresh' button on your home with these key pieces from Bayside Furniture that pack major eye-catching impact in one neat package. Pop the bubbly and cheers to the New Year with Bayside's top five pieces designed to make that big statement your home is ready for.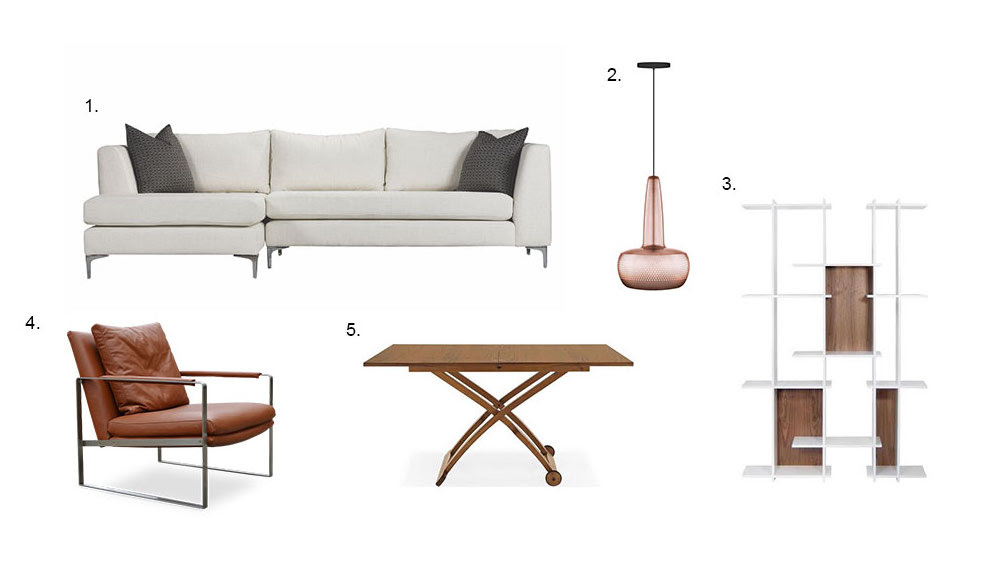 1. Byward Sectional by G Romano – $2,995
2. Clava Copper Pendant by Vita Lighting – $275
3. Puzzle Shelving Unit by Tema Home – $1,095 (pure white frame with choice of walnut or grey back panels)
4. Zara Chair – $1,495 (leather), $795 (Polyurethane-Polyester Microfiber)
5. Mascotte Swivel Table – $1,556 (walnut veneer)
Bayside Furniture, the home furnishings and accessories boutique nestled along Vancouver's South Granville rise, is proudly celebrating 40 successful years. Bayside has gained recognition within the local market as a top destination for contemporary Canadian- and European-made pieces designed with equal parts style and comfort, customized interior design services and a warm, welcoming retail experience that invites every customer to make themselves at home.