LOVE BITES: CELEBRATE "ANTI-VALENTINE'S DAY" FEB. 14 WITH A SPECIAL SUNDAY DINNER SERVICE AT CAFÉ MEDINA
Buck the Trend and Take Heart with Live Music and a Five-Course Gourmet Meal Featuring Café Medina's Trademark Mediterranean-Inspired Cuisine
This year, flip the script on all the hearts, flowers and unmet expectations and join Café Medina to celebrate "Anti-Valentine's Day" with a communal, all-inclusive feast for singles, couples, friends, family and groups alike.
Beginning at 6:30 p.m. on Sunday, Feb. 14, the eponymous daytime restaurant will mark the occasion with a special dinner service that includes a five-course gourmet menu by Medina Chefs Deniz Tarakcioglu and Adam Perrier, a glass of sparkling wine upon arrival and live music courtesy of "TV Show Band" jazz trio.
"There are just as many people out there who avoid Valentine's Day as those who embrace it," says Café Medina Owner Robbie Kane. "We decided to go against the grain this year and host a festive social gathering with a friendly atmosphere, good company and great food."
CAFÉ MEDINA'S ANTI-VALENTINE'S DAY MENU
Sparkling Wine
Freshly Shucked Oysters
Smoked Salmon Roe, Champagne Mignonette
Torchon of Foie Gras
Poached Figs, Flatbread
Marinated Beets and Baby Carrots
Granny Smith Crisps, Pomegranate Chèvre, Toasted Marcona Almonds, Sherry Vinaigrette
Spiced Duck Breast
Crispy Shallots, Pomme Fondant, Watercress, Currant Jus
OR
Ras el Hanout Black Cod
Burnt Orange Caramel, Israeli Couscous, Roasted Eggplant, Cured Tomato
Vanilla Cardamom Gâteau
Pistachio Rosewater Ice Cream, Sponge Toffee
TICKETS
A limited number of seats for Café Medina's Anti-Valentine's Day event are available for $69 per person plus tax and gratuity, and may be purchased via Eventbrite: http://medinaanti-vday.eventbrite.ca. Beverages over and above the reception sparkling wine are additional.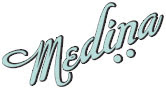 About Café Medina | Since opening in 2008, Café Medina has been serving up its signature brand of Mediterranean-inspired cuisine, connoisseur-savvy coffee and sweet sustenance via the city's best Belgian waffles. A quaint, bistro-styled restaurant replete with old-world charm and proprietor Robbie Kane's determined philosophy of enlightened hospitality, Café Medina provides a full complement of fresh and eclectic breakfast, lunch and daily brunch alternatives and a pioneering attitude towards café culture. Since moving to its new location in Vancouver's Library District at 780 Richards St., the new Café Medina has garnered numerous rave reviews, cementing its longstanding reputation as the city's leading brunch destination.
780 Richards Street, Vancouver, B.C. | (604) 879-3114 | medinacafe.com
Hours: Monday – Friday 8 a.m. to 3 p.m., weekends and holidays 9 a.m. to 3 p.m.
Available to be booked for private evening events.
Facebook: /medinacafe | Twitter: @CafeMedina | Instagram: @medinacafe