The Wines of British Columbia is thrilled to present America's best-known wine critic and special guest Matt Kramer to kick off The Big Taste in Calgary one day early with a sneak preview of extraordinary BC VQA Wine paired perfectly with avant-garde cuisine at Calgary's iconic River Café.
The BC Wine Institute is proud to welcome Wine Spectator's Matt Kramer to River Café March 3, 2016
Matt Kramer, contributing editor of Wine Spectator Magazine, will host an interactive and fun evening featuring a multi-course tasting of regional, seasonal cuisine and blind tastings of BC VQA and international wines straight from River Café's cellar. Consumers will dine with some of BC's top winemakers and have a chance to hear from them throughout dinner. With the BC Wine Institute and River Café both commemorating their 25th anniversaries, this dinner is sure to be a spectacular celebration of Canada's best from the west.
"This is an exciting time for our industry as we continue to receive international recognition for the quality of our wine and the uniqueness of our terroir. We are very excited to bring Matt Kramer to this premier dining festival and experience 25 years of excellence with BC VQA Wine," notes Maggie Anderson, Marketing Director for the British Columbia Wine Institute.
"River Café is a jewel in downtown Calgary's premiere dining scene, and we are honoured to kick off The Big Taste event to celebrate its 25th anniversary," says Maggie Schofield, Executive Director, The Calgary Downtown Association. "Our dining program started back in 2002 and our signature culinary events and the number of participating restaurants continues to grow each year.  The culinary experiences are further enhanced by award-winning BC VQA Wine selections, making this a 'can't-miss' festival."
For more information on the dinner and other signature Big Taste events, from March 3-13 please visit Calgary Downtown/The Big Taste.
25 BC Wineries will be participating in the Big Taste Calgary Events including:
Baillie-Grohman Estate Winery
Bartier Bros. Vineyard & Winery
BC Wine Studio
Bench 1775 Winery
Burrowing Owl Estate Winery
C.C. Jentsch Cellars
Cassini Cellars
Clos du Soleil Winery
D'Angelo Estate Winery
Gray Monk Estate Winery
Howling Bluff Estate Winery
Kraze Legz Vineyard & Winery
Laughing Stock Vineyards
Maverick Estate Winery
Meyer Family Vineyards
Mission Hill Family Estate Winery
Moraine Estate Winery
Noble Ridge Vineyard & Winery
Poplar Grove Winery
Quails' Gate Winery
Stoneboat Vineyards
Summerhill Pyramid Winery
T.H. Wines
Tantalus Vineyards
Terravista Vineyards
Tinhorn Creek Vineyards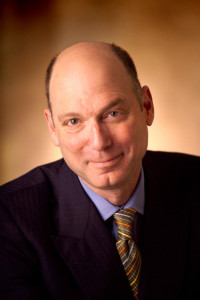 Matt Kramer has been a full-time independent wine writer since 1976. His column appears in every issue of Wine Spectator, in addition to a twice-monthly web column called "Drinking Out Loud" on WineSpectator.com. Also, he has previously also been the wine critic for the Los Angeles Times, The Oregonian and The New York Sun newspapers. His visit to River Café kicks off The Big Taste, Calgary's premier dining festival, and presented by the BC Wine Institute.
About the British Columbia Wine Institute (BCWI)
Since 1990, the BCWI has played a pivotal role in taking BC's wine industry from a vision to an internationally recognized niche region producing premium wines and providing exceptional wine tourism experiences.  The BCWI markets the wine and regions of BC; delivers quality trade, media and consumer tastings; and acts as the voice of BC's wine industry by advocating to government on behalf of industry that contributes $2 billion in provincial economic growth annually.
The BCWI represents all wineries in British Columbia to grow the premium market share for the Wines of British Columbia, while driving awareness of our world-class wines and tourism product – currently drawing 800,000 visitors with $476 million in tourism and tourism employment related economic impact every year. For more consumer information visit WineBC.com. For media and trade visit WineBC.org.