Hawksworth Restaurant Maître d' moves on up to manage new Vancouver venture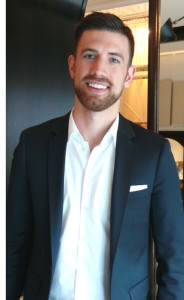 Hawksworth Restaurant Group's latest venture, Nightingale, is thrilled to announce the appointment of Taylor Mikasko as General Manager. Victoria-born Mikasko has been honing his hospitality skills alongside Hawksworth Restaurant Group's Operations Director, Chad Clark, for two years now as floor manager and maître d' of Hawksworth Restaurant. Mikasko says of his dream job, "I've always wanted to develop a team by inspiring, motivating and mentoring them to be the best that they can be."
Mikasko's path to the world of hospitality has been a winding but well-travelled one. Sociable and inquisitive about the world, he caught the travel bug at an early age when he travelled with family to Europe and then spent a year after high school working in England as a community service volunteer with the Royal National Institute for the Blind. Returning to Victoria, Mikasko graduated from his molecular biology degree and moved to Australia with the intention of pursuing a career in pharmaceutical sales.
Things changed when he left Sydney to return to Vancouver and re-evaluated his career options – Mikasko landed a role at Yaletown Brewing Company after tapping into a long time passion for hospitality that began at Cactus Club during his university days and continued in Australia. A chance meeting with an old colleague resulted in a managerial role at Cactus Club's flagship location in English Bay before Mikasko's gregarious and nurturing management style caught the attention of Chad Clark and he joined Hawksworth Restaurant as floor manager and maître d' in April 2014.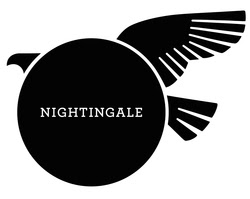 About Nightingale 
Celebrating the here and now, Nightingale delivers fresh and vibrant modern Canadian cuisine that's designed for the way people want to eat today. Fresh vegetables and creative proteins are offered in a range of share plates that contribute to the fun, convivial atmosphere of the industrial-chic space. Located in a heritage building in downtown Vancouver's Coal Harbour, Nightingale's buzzing dining room is anchored by a focal bar that complements the compelling flavour profiles of the food with G&T on tap, an approachable wine list and a range of local craft beers.