An oasis in the heart of downtown for lunch, dinner, or cocktails
Gotham's garden oasis is one of Vancouver's best-kept dining secrets. Nestled against the south wall of the art deco heritage building, the patio is warmed by the morning and lunchtime sunshine and protected from the heat of the afternoon. Lush flowers, greenery, and market umbrellas create intimacy, and the outdoor fireplace and warm colours evoke the atmosphere of a private Mediterranean terrace.
The menus showcase the finest ingredients in simple, classic preparations, made to exacting standards. Canadian Prime steaks take pride of place, along with the freshest seafood and most decadent sides, available any time of day.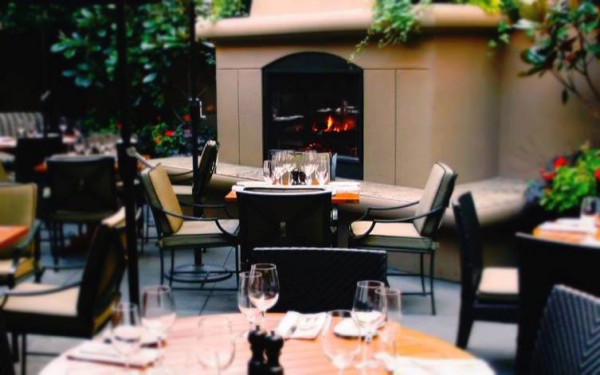 For midday, there's the addition of lighter entrees and a wide selection of crisp, delicious salads to make choosing even more difficult. If time is of the essence, lunch can be quick as you need, and delicious. But lingering over craft cocktails and appetizers, or steaks and a big red, is always encouraged.
Lunch is served weekdays from 11:30am – 3:30 pm, with Social Hour following. Dinner is nightly, from 4 pm.
Complete menus, including Gotham's Platinum-awarded wine list, can be found at www.gothamsteakhouse.com. Call 604-605-8282 or visit the website to reserve.