Lombardo's restaurant on Commercial Drive is announcing the start of Expo Hours, featuring 1986 prices, to help mark both the 30th anniversary of Expo '86 and the year that the restaurant opened its doors.
Starting on Monday May 9th and running until Labour Day, all medium sized pizzas at Lombardo's will be available for $9.75, Sundays through Thursdays, from 8 pm until 10 pm.
"We couldn't really bring back dishes from that year because believe it not, very few of our menu items have changed.  The number 7 pizza is still the number 7 pizza.  And our customers wouldn't have it any other way," says Lombardo's owner Patti Lombardo.  "But what has changed, of course, are the prices. We thought offering Expo '86 era pricing would be a fun way to celebrate both anniversaries and to say thank you to Vancouver for its continued support."
Although 22 million people visited the World's Fair in the summer of 1986, few ventured beyond the fairgrounds to dine at one of Vancouver's first wood oven pizzerias.
"It was such a beautiful summer weather-wise, and everyone was down at Expo. No one seemed to be coming to Commercial Drive.  For the first few months, things definitely weren't easy.  We didn't know if we'd make it," says Lombardo.
Despite the slow start, Lombardo's stayed true to its recipe of delicious Italian comfort food served in a cozy, relaxed setting.  The restaurant, run by Lombardo and her three daughters, is now celebrating its third decade in business, something few Vancouver restaurants can boast.
"So much has changed in the past thirty years, in the city and in our family.  The restaurant has been one mainstay, and it's not going anywhere!" Says Lombardo.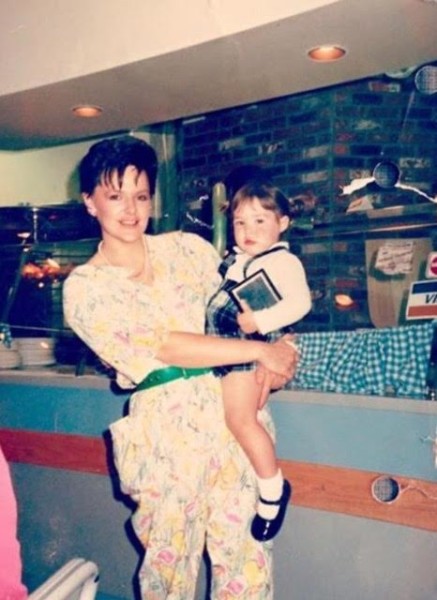 Lombardo's is Commercial Drive's original wood oven pizzeria established in 1986.  The family owned and operated restaurant serves traditional Italian pasta dishes and what many believe to be the best think-crust pizza in Vancouver.  Located at 1st and Commercial Drive, Lombardo's is open 7 days a week. For more information or to make a reservation, please contact 604-251-2240 or go to www.lombardos.ca.