When I found out that I'd be attending the Arts Club Theatre Company production of Billy Ellliot, I was thrilled. I love musicals. As the daughter of a song and dance man, I grew up singing the popular show stoppers of the 50s and 60s.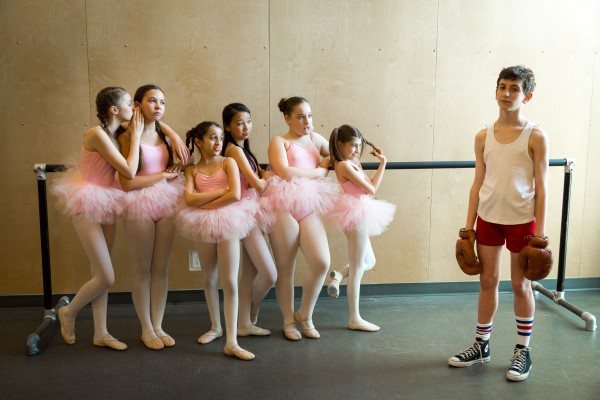 But the backstory – the struggle of a miner's son yearning to dance – also interested me. My late husband's family back in the midlands of England have ties to the coal industry going back centuries.So it was great anticipation that I took my seat in the beautiful Stanley Industrial Alliance Stage for the first time.
I wasn't disappointed. How could I be, with a production that at turns made me laugh out loud, cheer our young hero on, and cry buckets at the end? But let me set the stage.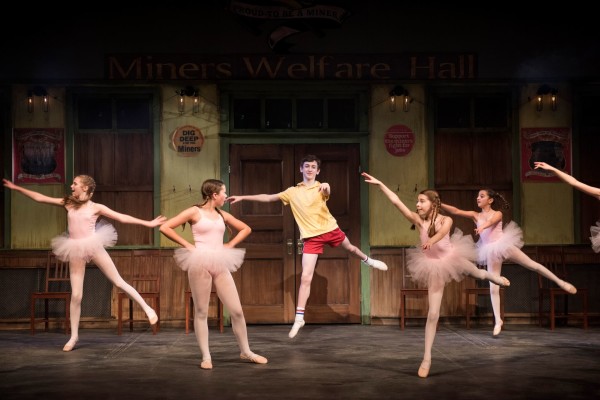 It's 1984, and the coal miners of Durham County England are in the midst of a hard, bitter strike. Billy Elliot (Nolan Fahey) is 11, still mourning the loss of his beloved mum, and hating the boxing lessons his dad has put him in. One night, when his lesson ran late, he encounters the girls' ballet class run by the fiery Mrs. Wilkinson (Caitriona Murphy).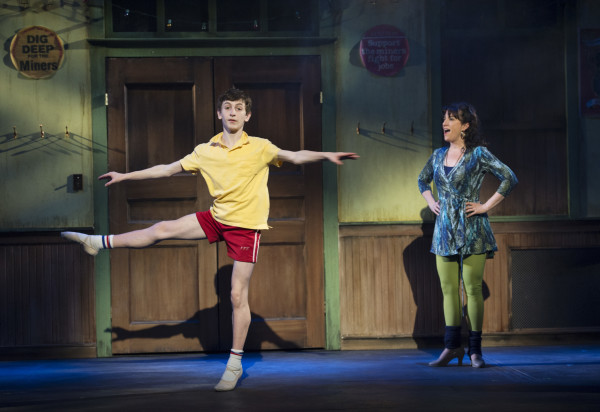 In love with dance and showing amazing raw talent, Billy is encouraged by his new mentor to audition for the prestigious Royal Ballet School in London, but he fears the reactions of his father (Warren Kimmel) and brother (Danny Balkwill), who are both wrapped up in an increasingly violent strike.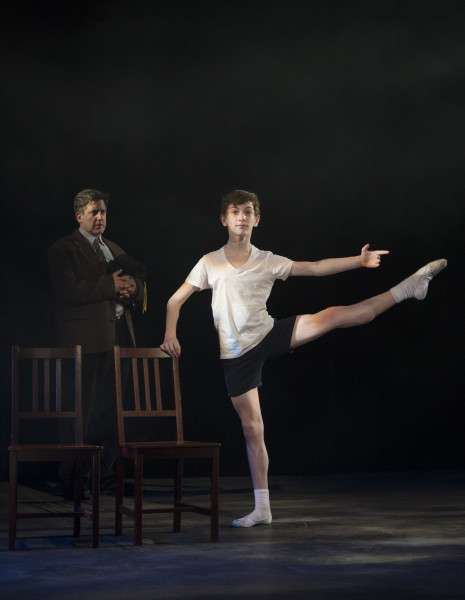 Thanks to the insightful direction of Bill Millerd, I was drawn into everyone's situation – I felt the fear and anger of the miners, the lonliness of Billy's entire family, the frustration and bitterness of Mrs. Wilkinson. I shared both Billy's nervousness as he took the first tentative dance steps, and his exhileration as he became more confident in his ability to express himself freely.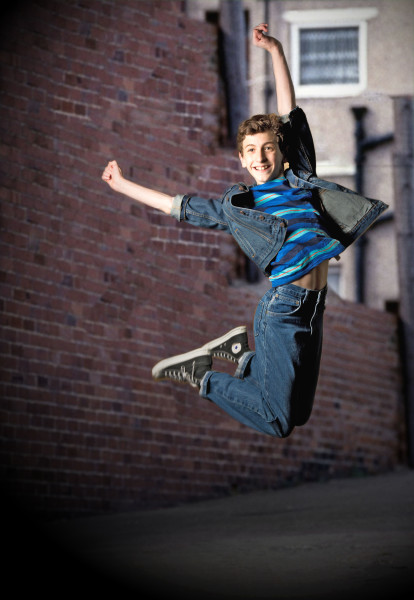 Tensions were definitely high in the second half of the performance. Would Billy get to London? How would he do? Would a working class kid get his chance? I won't spoil things for anyone, but I can safely say it was a roller coaster of a ride, and I cried so much I was afraid to emerge from the darkened theatre!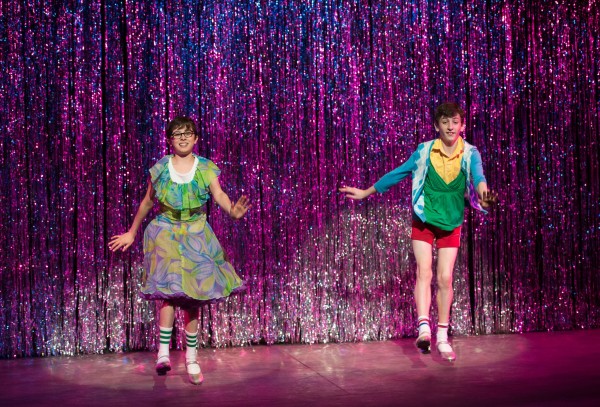 My highlights? The quirky, hilarious performance of Valin Shinyei as Billy's cross-dressing, makeup-loving best friend Michael, who stole the stage, and of course, Nolan Fahey's Billy, who blossomed from a shy, introverted and sad boy to a joyful, exhuberant young man who finds freedom in dance.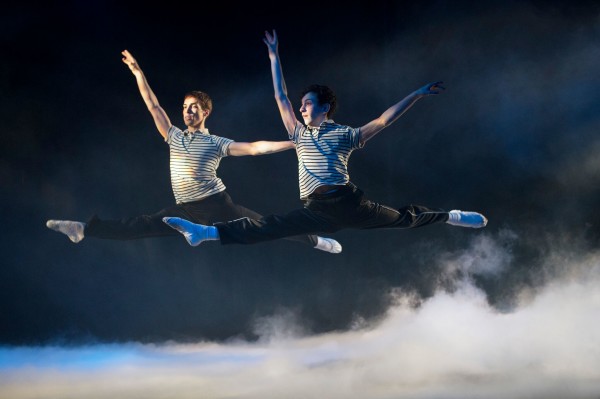 I loved him – and I loved the choreography of Valerie Easton who let us watch Billy grow and triumph. I'll remember the number where the young Billy is joined by his already accomplished older self (Matthew Cluff) for a very long time.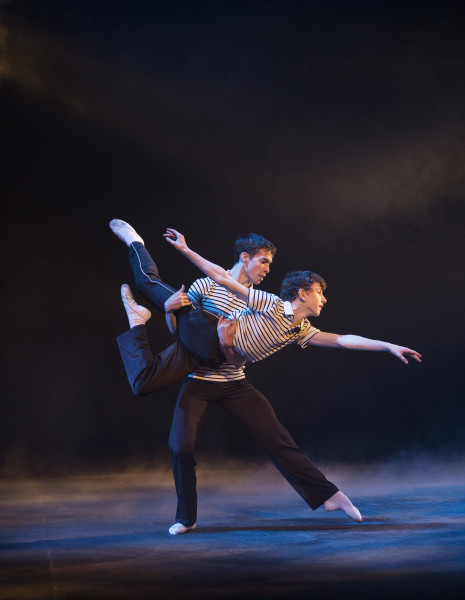 If you haven't already booked your tickets to this entertaining, feelgood performance, do it now! Billy Elliot will play the Stanley Industrial Alliance Stage (2750 Granville Street), now through July 10, Tuesday – Thursday 7:30 PM, Friday & Saturday 8 PM, Wednesday 1:30 PM, and Saturday & Sunday at 2 PM. Tickets start at $29, inclusive of taxes and fees. Call the Arts Club Box Office at 604.687.1644 or visit artsclub.com. (Warning – mature themes and language.)