When I realized that Evita Perón actually died two years before I was born, I was frankly surprised. The fact that I have such vivid memories of her as a beautiful, fiery, mythic figure is a real testament to her enduring legacy.
So you can imagine my excitement as I attended the Opening Night of Vancouver Opera's production of the Tim Rice/Andrew Lloyd-Webber classic musical that follows actress Eva Duarte's journey from small-town slums and the tango clubs of Buenos Aires, to the presidential palace as the wife of General Juan Perón and beloved Evita to the poor.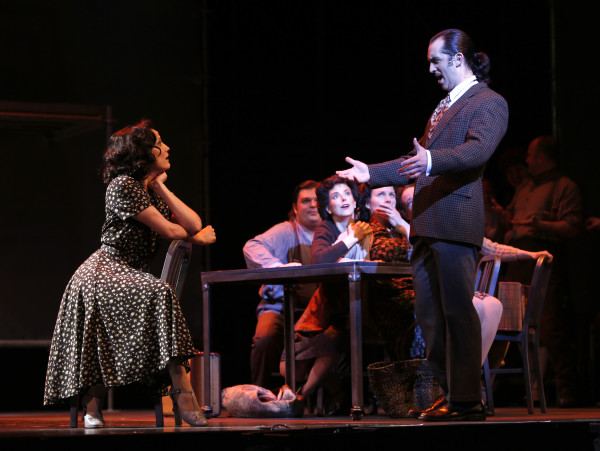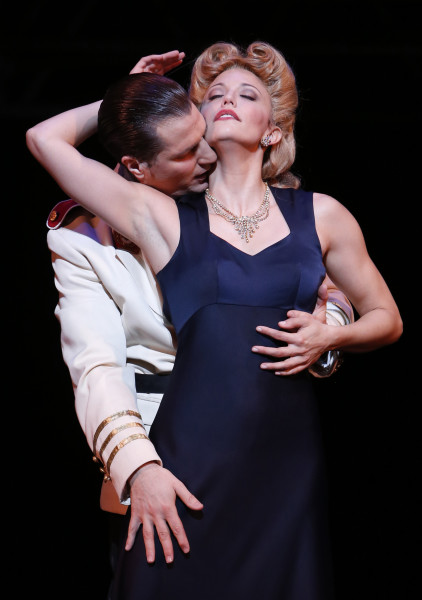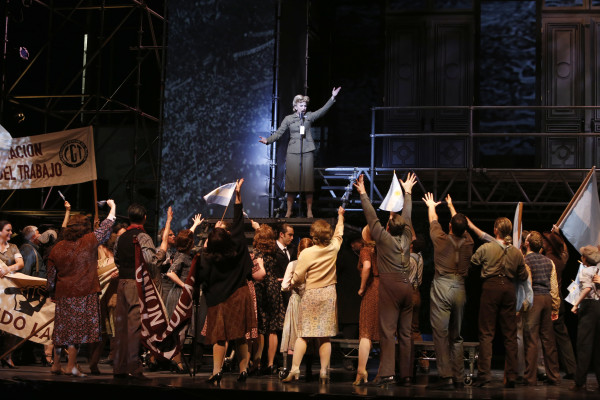 I was immediately transported to the Argentina of the 1940s – the sets and the costumes by Drew Facey are perfect, and I loved the energy of the crowd. All good. But the sound quality suffered during the first half, which had me and other audience members struggling to understand the lyrics and unable to thoroughly enjoy the story unfolding before us. This was unfortunate, because the award-winning cast was obviously much better than they appeared to be.
Once the sound issues were addressed in the second half, we got to experience the emotional, passionate performance we all came to see.
As Eva and later Evita, Caroline Bowman takes her character from an ambitious young girl to a sexy, savvy woman who knows exactly what she wants – and gets it. She stole the stage during her performance of I'd Be Surprisingly Good for You as she seduces a love-struck Juan Perón. And of course, she is enchanting and beautiful when she sings the perpetual show-stopper Don't Cry for Me, Argentina. For me, though, Ms. Bowman comes into her own as Eva discovers she is nearing the end of her life. Her performance is raw, and real, and I could feel her fear and sadness and regret and desperation when she sang You Must Love Me. I'll remember that for quite a while.
The male leads didn't disappoint. I liked John Cudia's Perón, who loved and admired (and probably feared) his Evita till the very end. He was very effective during their duets and his voice suffered the least from the sound issues. Sadly, it was Evita's foil Che (played with humour, biting sarcasm and irony by Ramin Karimloo), whose voice was most affected by his mic. I'd love to go back and hear him at his best. I also want to give kudos to Shannon Chan-Kent, whose appearance as Perón's rejected mistress is brief, but magnificant. What a voice!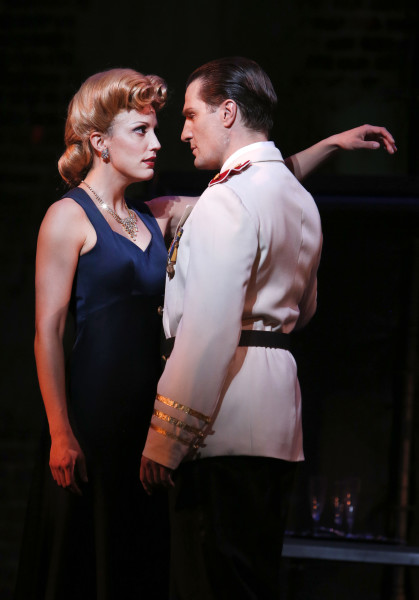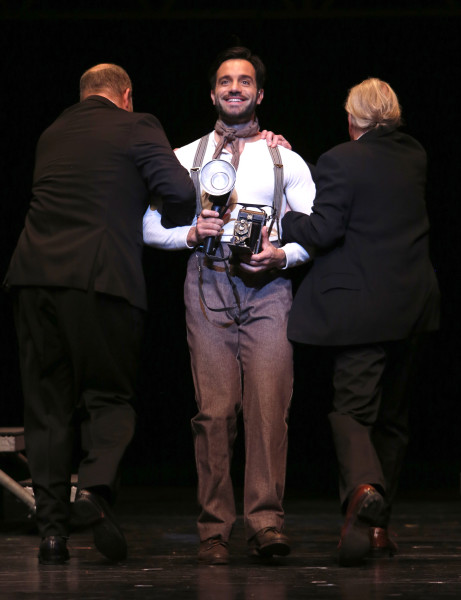 At the end of the performance, I was very happy I had the opportunity to be part of the audience. It's an exceptionally talented ensemble!
And you can still catch a performance. Evita runs this week Thursday, May 5 through Saturday May 7 at 7:30 pm, and Sunday, May 8 at 2:00pm. Tickets are available from the Vancouver Opera Ticket Centre, online at www.vancouveropera.ca, or by phone at 604-683-0222.
Go. You'll be glad you did.