I've always wanted to see Giacomo Puccini's Madama Butterfly – that beautiful, classic tragedy about lust, love, loyalty, sacrifice and betrayal. I was fortunate to have the opportunity to attend Opening Night of Vancouver Opera's latest production – and was moved to tears. And during a week-long celebration leading up to International Women's Day on March 8, it seemed fitting to me that the performances of two incredible women were Butterfly's heart and soul.
On this Opening Night performance, we first meet Benjamin Franklin Pinkerton (Richard Troxell), a somewhat narcisstic pleasure-seeking naval officer stationed in Nagasaki who is captivated by the young geisha Cio-Cio-San (Mihoko Kinoshita) and despite the dire warnings of the American Consul Sharpless (Gregory Dahl), marries her merely to satisfy his desire. On the other hand, Cio-Cio-San, called 'Butterfly' by Pinkerton, is deeply in love, and renounces family, friends and the life she has known, except for her loyal maid Suzuki (Allyson McHardy).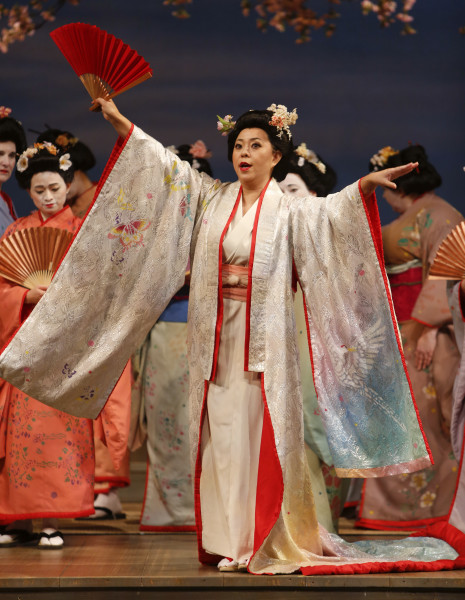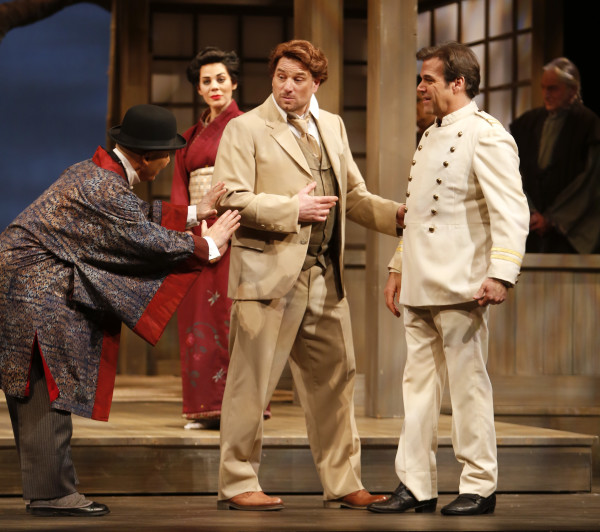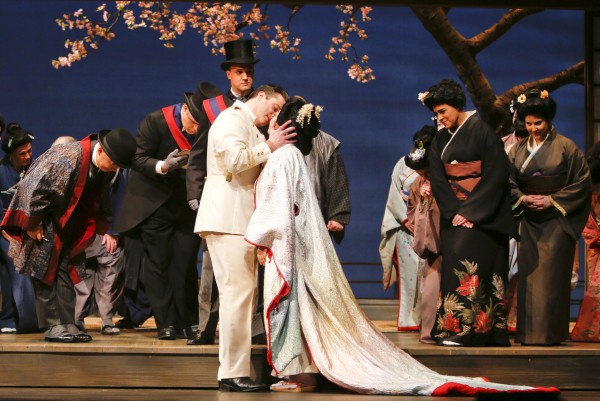 Pinkerton soon leaves Butterfly to return to America, leaving her devastated, but ever-hopeful that he'll return to her. When he does return three years later, both Pinkerton and Butterfly both find their circumstances dramatically changed, with tragic and deadly  consequences.
Masterfully directed by Michael Cavanagh and conducted by Leslie Dala, this production of Madama Butterfly evoked the Japan of the mid-19th century for me, from the gorgeous costumes to the simple but beautiful set with its moveable shoji screens and the blossoming cherry trees outside. And without giving too much away, I was very impressed by the authenticity of how the final, sorrowful scene played out.
But it is the maginificant performances of the two women – Ms Kinoshita's Butterfly and Ms McHardy's Suzuki – that I will never forget. It wasn't just the fact that Butterfly's beautiful soprano and Suzuki's mezzo-soprano voices blended flawlessly. It was the depth of emotions that both women were able to convey that transported the audience to feel their love and hope and joy and despair, and we rejoiced and prayed and suffered with them both. In particular, I will look back on Ms Kinoshita's brilliant performance as Butterfly as one of the best experiences I've ever had. I would happily go back and see it again.
As the character with a conscience and a heart, Gregory Dahl won our sympathies as the very human Consul Sharpless. And Richard Troxell's performance as the self-absorbed cad Pinkerton was so believable that he received as many boos as cheers at the curtain call. (He took it very well!)
Sharing the role of Cio-Cio-San (Butterfly) for alternating performances, and making her Vancouver Opera debut will be Jee-Hye Han. Tenor Adam Luther will share the role of Pinkerton.
There are four more performances of this amazing production – March 10, 11, and 12 at 7:30 pm, and March 13 at 2 pm. If you can, GO! You will be so happy you did.
Tickets are available from the Vancouver Opera Ticket Centre, online at www.vancouveropera.ca, or by phone at 604-683-0222. Visa, MasterCard and American Express are accepted.