2017 marks the first year of Vancouver Opera's Festival format. And for the first time in 36 years, the company is staging a performance of Guiseppe Verdi's dark and majestic Otello, the tale of Shakespeare's brooding, tragic Moor under the direction of Michael Cavanaugh.
I love the original play, and I couldn't wait to see this performance.
It was simply spectacular. Otello has everything you want this story to be – full of passion and rage and duplicity and terror.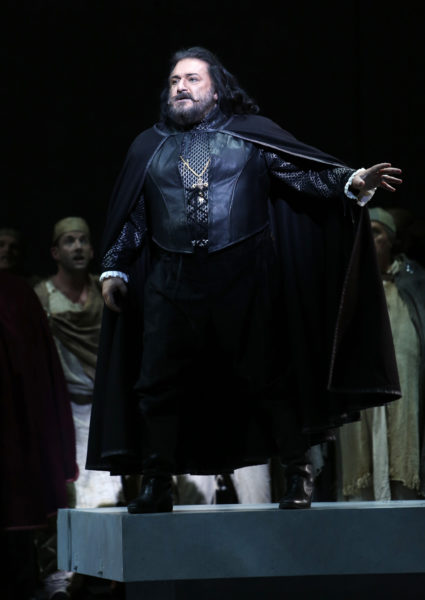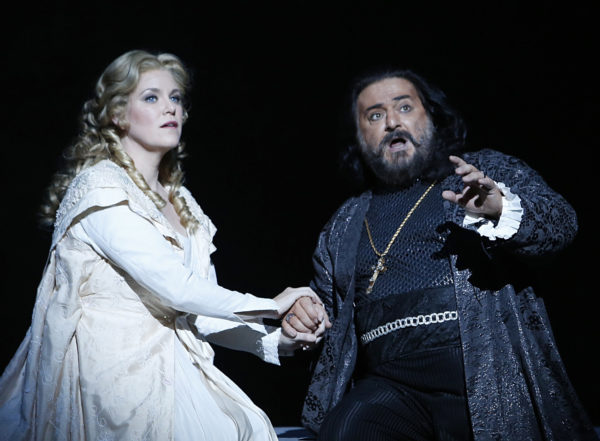 The story begins on a high note. Otello, governor of Cyprus (Antonello Palombi), lands victorious amid a violent storm at sea with his new wife Desdemona (Erin Wall). But his ensign, Iago (Gregory Dahl), is angry and bitter over the promotion of the young and inexperienced Cassio (John Cudia) to be his lieutenant instead of him. Iago vows revenge against Otello and Cassio, using Desdemona as his means of revenge, promising to help rich landowner Roderigo (Martin Sadd) win the hand of Desdemona.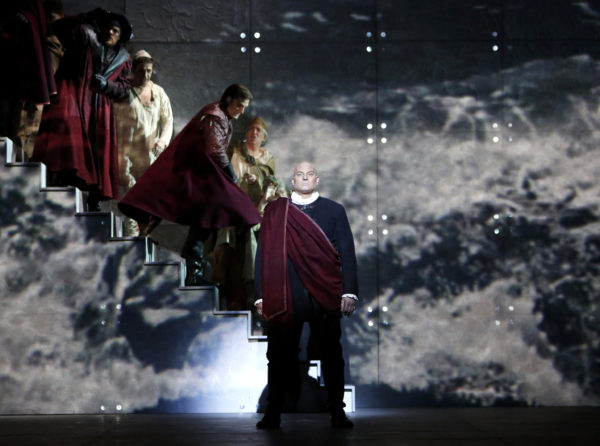 In the midst of the celebration after Otello's arrival, Iago gets Cassio drunk, and encourages Roderigo to provoke a fight with him. Otello relieves Cassio of his rank as punishment for his behaviour.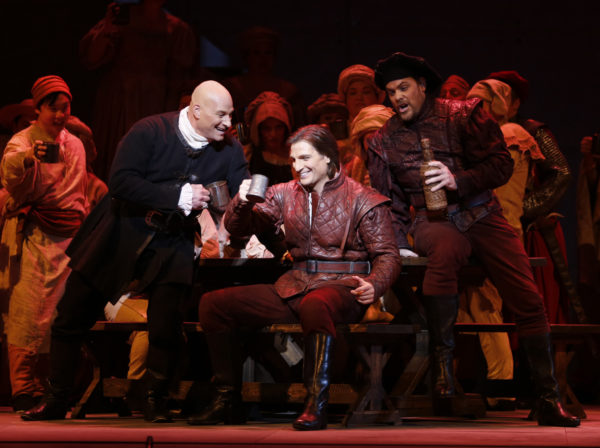 Iago advises Cassio to ask Desdemona's help to try and persuade Otello to reinstate him. Iago then leads Otello to where Cassio and Desdemona are meeting. Iago plants what will be the first seed of suspicion in Otello's mind about Desdemona's and Cassio's relationship. Desdemona later pleads Cassio's case to Otello, unaware that he now believes she is unfaithful.
The situation worsens when Desdemona loses a beautiful handkerchief – a family heirloom from Otello – and Iago arranges for Cassio to find it. Otello sees Cassio with the handkerchief, and consumed by jealousy and anger, he promotes Iago to lieutenant in place of Cassio.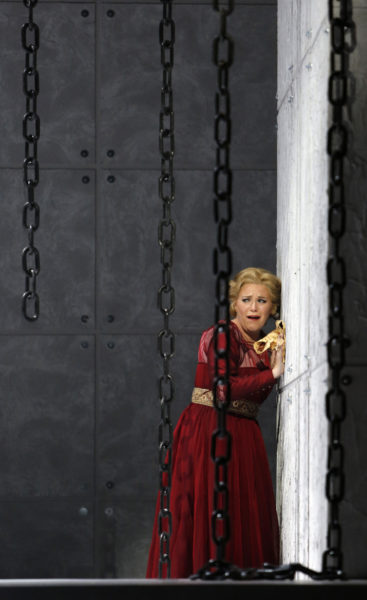 An enraged Otello then confronts Desdemona and Iago's plans for revenge spiral tragically out of control.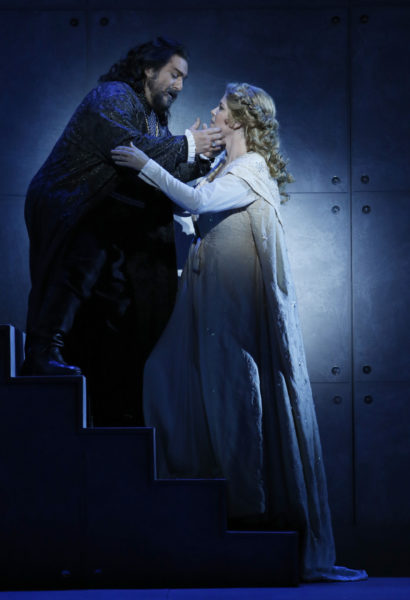 All of the cast was superb. But of course, I had my favourites. Acclaimed Italian tenor Antonello Palombi, in his Canadian debut with Vancouver Opera, brought the angry, tortured, so fleetingly happy Otello to life with an emotional, heart-breaking performance. Vancouver's own Erin Wall brought strength to the fragile, perplexed and frightened Desdemona, particularly in the second half, when she found courage in her knowledge of her innocence, and was defiant, even when she knew that the end was near.
And Canadian baritone Gregory Dahl brought all of the qualities that makes Iago the character we all love to hate – bitterness, relentless purpose, contempt (when Otello wasn't looking, of course) and absolutely no remorse. You could feel his eyes locking on Otello's every move, plotting and conniving, a sneer almost always on his face.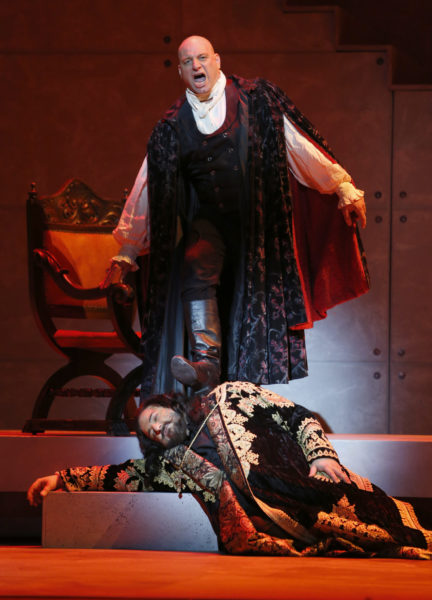 The sparse and foreboding set design by Erhard Rom set the mood perfectly.
Sadly, there are only two performances of Otello remaining at Queen Elizabeth Theatre – Thursday, May 4, 7:30 pm and Saturday, May 6, 7:30 pm – so grab your tickets right away. Call the Vancouver Opera Ticket Office at 604-683-0222, email tickets@nullvancouveropera.ca or visit Vancouver Opera's website at www.vancouveropera.ca.
You'll be glad you did. It's a production that will stay with you for quite a while. I'm still savouring the memory.