Blue Mountain Vineyard and Cellars is pleased to announce its tasting room is now open for the season. 
Blue Mountain was one of the first Canadian wineries to make wines using only grapes grown at its own estate.  Furthermore, the winery's goal has always been to craft wines that express the unique landscape and climate of their origin.  There is, then, no more fitting way to experience the resulting award-winning wines than to enjoy them right where they were made.  The winery is located in a truly spectacular Okanagan Valley setting, and the tasting room takes full advantage of this, with large windows that offer spectacular views of the surrounding vineyards and the mountains beyond.  It will be open daily from 11:00am to 5:00pm until it closes for the season in October.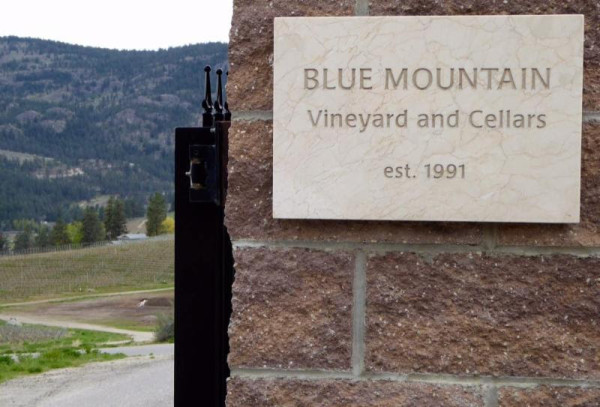 As well, on August 5th the winery will a host a convenient and enjoyable way for customers to pick up Blue Mountain wines previously purchased online.  The pick-up social will include food and live music; if you would like to attend, please RSVP to bluemountain@nullbluemountainwinery.com or 250-497-8244.
We look forward to seeing you this summer!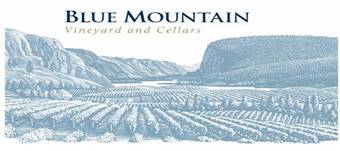 Blue Mountain Vineyard and Cellars' Tasting Room
Open to the Public
11:00 am – 5:00 pm Daily
2385 Allendale Rd, Okanagan Falls
(250) 497-8244  
About Blue Mountain Vineyard and Cellars: Located in BC's South Okanagan, Blue Mountain Vineyard and Cellars is distinctive among Canadian wineries in that all its wines are produced exclusively from grapes grown on the estate's vineyards.  Ian Mavety purchased the land that is now Blue Mountain Vineyard in 1971.  Current owners Ian, Jane, Matt, and Christie Mavety continue to work to realize the potential of the region, utilizing sustainable farming methods and winemaking practices.  Blue Mountain produces complex, age-worthy varietal wines that are consistent in style while allowing the expression of both the terroir and the individual growing season.
http://www.bluemountainwinery.com/
Blue Mountain social media links: