Last night was the pre-launch for Fanny Bay Oyster Bar, Vancouver's first Tide to Table oyster bar and shellfish market. Now it's your turn as the Fanny Bay Oyster Bar opens officially today, Thursday, June 23rd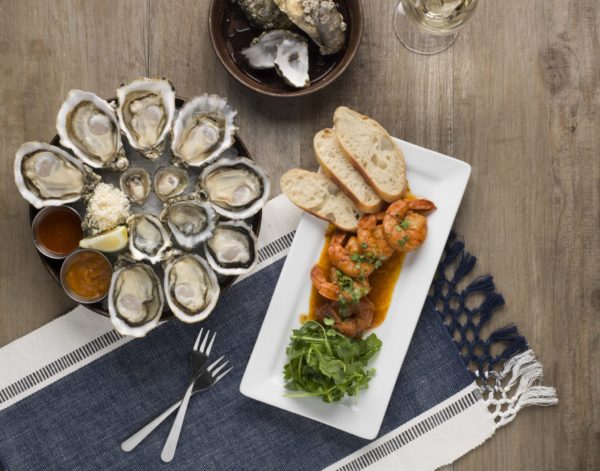 The offerings were super fresh and delicious. Succulent tiny oysters with an array of accompaniments that made foodies swoon. On offer were crab cakes topped with house made aioli, geoduck sashimi, prawns with a traditional horseradish cocktail sauce, smoked salmon crostini and a Chef Chris Andraza original creation that combined perfectly crispy pork belly topped with a scallop. Later we were treated to the freshest of steamed mussels. All local, all fresh, all Tide toTable.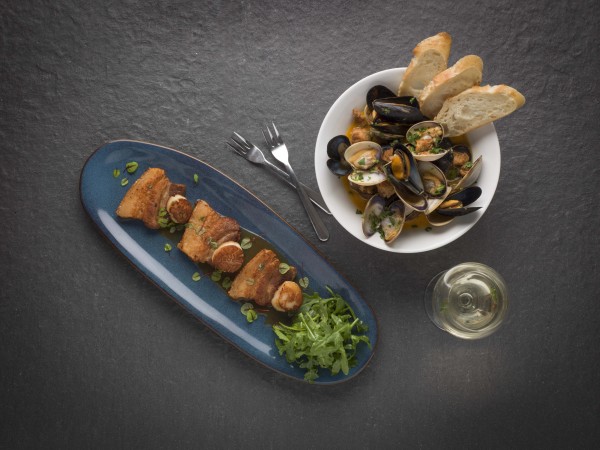 I loved the space with its  high tops and a spacious section of banquette seating. As you would expect a large bar stretches across the room with cocktails, wines and assorted beverages dispensed at one end, near the kitchen, and the constantly moving fingers of the oyster shucker at the opposite end. Oysters on offer listed on a large blackboard.
A wonderful selection of oysters that are awesomely fresh as you would expect from the folks at Fanny Bay. My favourite fish market when traveling to the Island. Now lucky Vancouverites can select and purchase their own fresher than fresh Tide to Table shellfish right on site. Yes it is an oyster bar, restaurant and a fish market steps from Yaletown and the newly located Vancouver Farmers Market at the Queen Elizabeth Plaza off Georgia Street.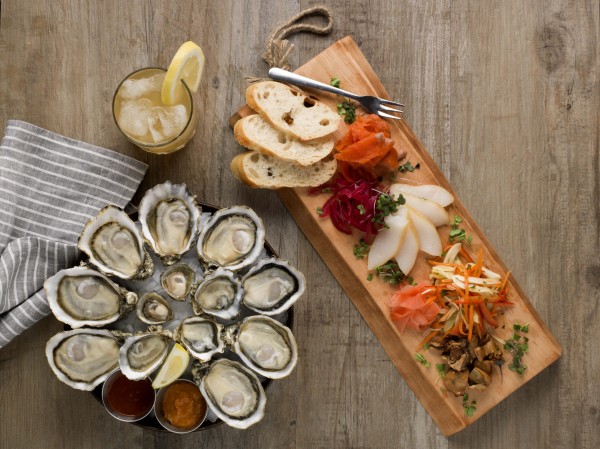 About Fanny Bay Oyster Bar
Located at 762 Cambie Street in Downtown Vancouver's Stadium District, Fanny Bay Oyster Bar brings a bounty of fresh, tide-to-table fare to the heart of the city, offering seating for 50 (including 16 at its oyster bar) and a full bar, as well as a shellfish market where patrons can purchase top-quality, take-home catches such as live, shucked, fresh and frozen oysters and clams, scallops, shrimp and prawns. Fanny Bay Oyster Bar also offers lunch, dinner and weekend brunch as well as daily happy hour specials, and is an Ocean Wise-certified partner.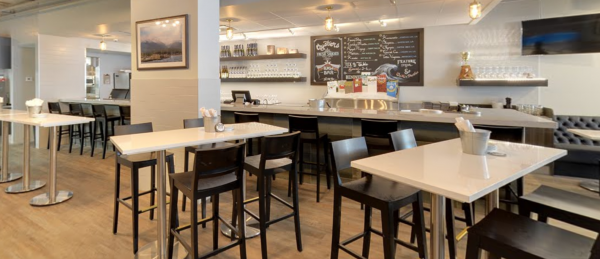 A fully integrated BC shellfish farming and exporting company that has been growing and harvesting fresh oysters, clams and mussels for more than 30 years, Fanny Bay Oysters is part of the Taylor Shellfish Family of Farms that operates three eponymous oyster bars in Seattle, WA. The largest producer of shellfish in Canada, Fanny Bay also operates a seafood shop at the Buckley Bay ferry landing on Vancouver Island.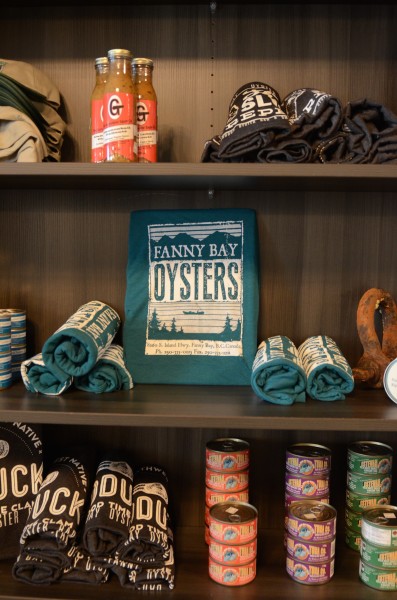 Twitter: @fannybayoysters | Instagram: @fannybayoysters | Facebook: /fannybayoysters