Our suggestions of what to do and where to go this weekend and the week ahead.
The Westside Wine Trail – Sip with your Sweetheart
The highly anticipated Sip with Your Sweetheart event is back for its fifth year on Sunday, February 7th. From noon to 4 pm sipping sweethearts will be able to enjoy an afternoon of chocolate indulgence and have their taste buds savour wine and chocolate pairings.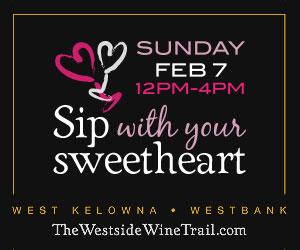 This complimentary, open house style event takes place on Sunday, February 7 of the Family Day long weekend, which provides a great opportunity to discover not only the Westside Wine Trail wineries and the wide variety of wines that they produce, but also allows visitors to spend some extra time exploring the area and local cuisine.
https://myvancity.ca/2016/01/28/sip-with-your-sweetheart/
Dine Around Thompson Okanagan
https://myvancity.ca/2016/02/02/dine-around-thompson-okanagan-2016-final-days/
GOLD MEDAL PLATES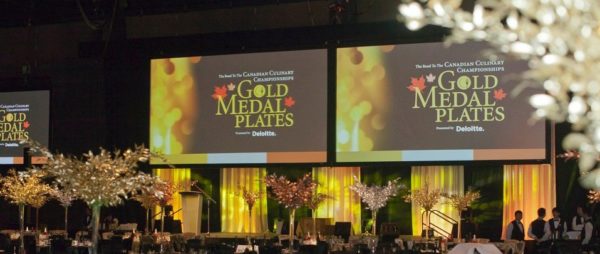 The three events at the Canadian Culinary Championships are: Competition I: Friday, February 5th at 6:00 pm – Mystery Wine Pairing at the Delta Grand Okanagan Hotel; Competition II: Saturday, February 6th at 8:00 am – Black Box at the Okanagan College; Competition III: Saturday, February 6th at 6:30 pm – Grand Finale at the Delta Grand Okanagan Hotel.
For more information http://goldmedalplates.com/web/?page_id=6117
SUPER BOWL SUNDAY

Donnelly Group celebrates every Sunday as though it's Super Bowl Sunday, and so it should come as no surprise that they're cooking up some very special parties for when the real thing arrives on Sunday February 7th. Every Donnelly Group pub will be celebrating Superbowl Sunday with special food and drink menus, features and events. Features include special "tailgating" menus, all you can eat burgers, the chance to win "Beer for a Year" and some of the biggest HD TV screens in Vancouver.
The Lamplighter Pub in Gastown, in the heart of the Financial District, The Butcher & Bullock, or Clough Club for special offers. Reservations required.
https://myvancity.ca/2016/01/24/donnelly-group-super-bowl-sunday/
Vancouver Chef makes BC's First Food Stadium for SuperBowl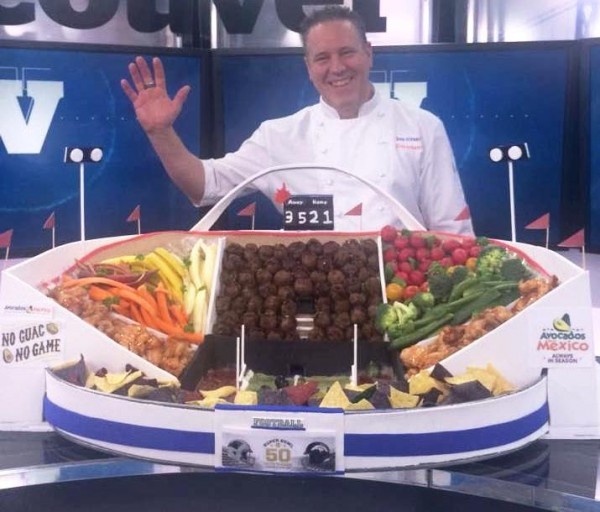 In celebration of the Superbowl and one of the biggest avocado days of the year, Dino Renaerts, one of British Columbia's culinary leaders and executive chef of Bon Vivant Group, makes a food lover's dream come true with the province's first, chef-designed food stadium.
https://myvancity.ca/2016/02/04/vancouver-chef-makes-bcs-first-food-stadium-for-superbowl/
Gateway Theatre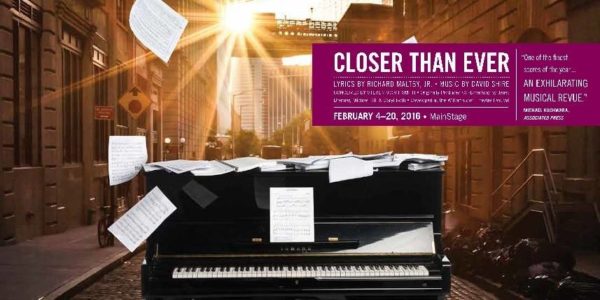 Closer Than Ever is a wryly bold and witty two-act musical revue that explores the question of how to find one's bliss in an increasingly "it's complicated" world.
Art imitates life (or does life imitate art?) in this intimate and brave 'bookless book musical' as it raises a satirical, often hysterical glass to the all too familiar provocations of adult life. To do this, the sparkling lyricist, Richard Maltby, Jr. and the brilliant composer, David Shire, co-created this engagingly witty, down and dirty, off-Broadway hit musical based on the real life experiences of their friends, to lay bare emotions that many of us feel, but few of us are willing to express in public.

https://myvancity.ca/2016/01/19/love-grows-up-closer-than-ever/
Salt Tasting Room Launches 'Italian Gas Station Experiment'

For one month only, hungry guests will have the opportunity to savour Italy's gas station style fare without straying too far. Whether seeking a quick snack before dinner or the perfect post-work meeting spot, the 'Italian Gas Station Experiment' will surely welcome foodies from all over.
Guests can also take home their favourite food items from Urbani Foods for up to 50% off the retail price. Salt Tasting Room will have the various flavours of Arancini Risottoballs, Urbani's brand new Kale & Quinoa bites, and a selection of salami available for guests to purchase on site during the month of February.
https://myvancity.ca/2016/01/21/italian-gas-station-experiment/
TULALIP RESORT CASINO'S JOURNEYS EAST RESTAURANT RINGS IN THE YEAR OF THE MONKEY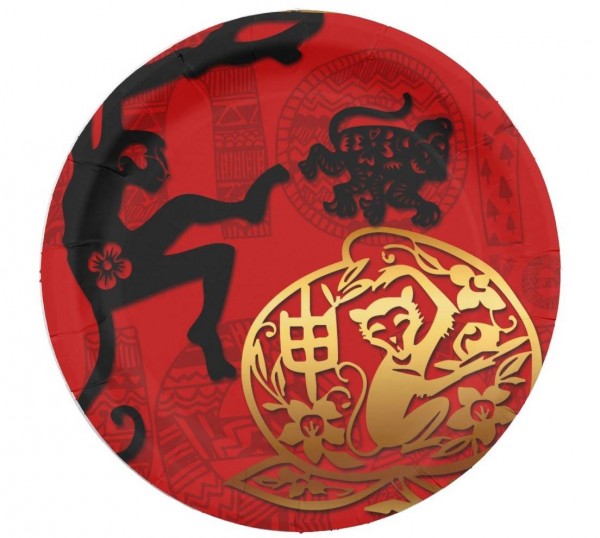 In celebration of the Chinese New Year, Journeys East at Tulalip Resort Casino will be ringing in the year of the Monkey with dinner specials from February 8 -14 (closed Tuesday, February 9), starting at 5 pm each night. Each dish offered during the week-long New Year's observance is to symbolically celebrate Chinese culture.
https://myvancity.ca/2016/02/02/ring-in-the-year-of-the-monkey/
Haywire Winery's 3rd annual release

Okanagan Crush Pad's Haywire Winery returns for the third annual release of Lunar New Year Red and White wines, this time in celebration of the Year of the Monkey.
The 2016 Lunar New Year Red ($19.90) and 2016 Lunar New Year White ($18.90) are available in limited-supply, with only 60 cases. This seasonal release is perfect for gifting and pairing with a Chinese dinner with friends and family.
Order online or via the winery, direct from Kristina Neilsen at 250-494-4445.
https://myvancity.ca/2016/01/27/raise-a-glass-of-bc-wine-this-lunar-new-year/
Vancouver TheatreSports™ League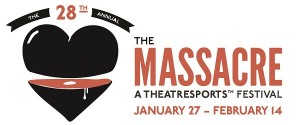 Vancouver TheatreSports™ League (VTSL) has the perfect remedy for the winter blahs – its 28th annual TheatreSports™ Festival, The Massacre, which hits The Improv Centre stage on Granville Island from January 27 through February 14, promises to banish the blahs with loads of laughs and high stakes competition. "This festival is one of our best-attended events of the year. There is nothing like a little healthy competition to bring out the best in improv comedy and the winner gets bragging rights for a year!" comments VTSL Executive Director, Jay Ono.
Tickets: vtsl.com
Children's Arts Festival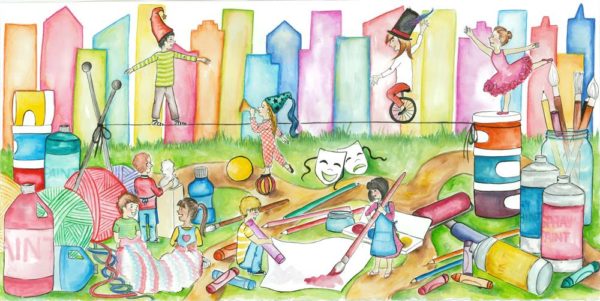 Take your kids and follow the yellow brick road to the Children's Arts Festival in Richmond on BC Family Day. The festival features Circus West's Circus of Oz, a performance that infuses aerial artistry and daring acrobatics into the classic story.
The 8th annual Children's Arts Festival is presented by Lansdowne Centre and takes place on Monday, February 8from 10 a.m. to 4 p.m. at the Richmond Cultural Centre, 7700 Minoru Gate.
Catch the excitement of the Circus of Oz for only $15 per person. This also includes general festival admission. Show times are 11:00 –11:45 a.m. and 2:00 p.m. – 2:45 p.m.
https://myvancity.ca/2016/01/26/childrens-arts-festival/
Celebrate Chinese New Year FlyOver Canada®

In celebration of Chinese New Year, and Year of the Monkey, FlyOver®  Canada presents the anticipated return of Flight of the Dragon – running from January 14 – March 6, at Canada Place. Vancouver's must-see attraction gives riders the exceptional experience of soaring over China's spectacular cities and vistas, flying above the electrifying city of Shanghai, the snow-peaked Himalayas, and the majestic Great Wall before immediately lifting off again for an iconic flight over Canada, as part of this limited-engagement event.
https://myvancity.ca/2016/01/19/celebrate-chinese-new-year-flyover-canada/
The First CPBA Bartender Book Swap and Sale is being held February 10th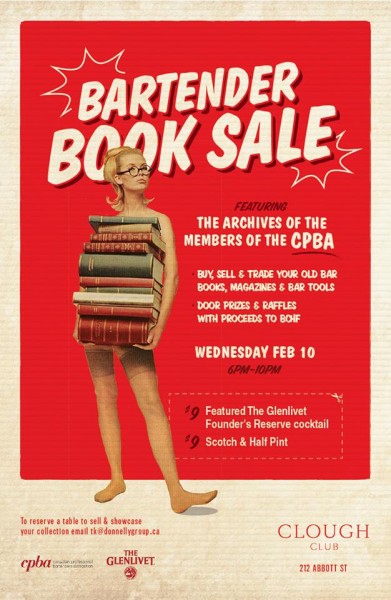 With the goal of sharing all that collected knowledge, the Canadian Professional Bartenders Association is going to be hosting their first Bartender Book Sale and Swap Meet on February 10th, at Clough Club in Gastown. The event is open to CPBA members and bar enthusiasts and will be an opportunity for those who are looking to slim down their collection to meet those who are looking to make space on their bookshelves to meet those who are hoping to fills some gaps in their collections.
Along with books, the event will be an opportunity for bartenders and aficionados to trade and sell bar tools, shakers, and more. Cocktails and hot deals are going to be the agenda of the evening.
https://myvancity.ca/2016/02/01/23282/