From Bond With Love!
Vancouver's dance company, The Lovers Cabaret, is presenting a sizzling cabaret style performance: From Bond With Love from July 7th to July 9th at Fox Cabaret, 2321 Main Street.  Dance company creator and owner, Vanessa Young, is co-producing this multifaceted, contemporary burlesque with award-winning dancer/choreographer, Portia Favro.  It is part of the Noir Series: "a series of intimate shows pushing the boundaries of dance and its seductive styles.  Viewer discretion is advised in these one of a kind cabaret shows designed to open the mind, seduce the senses and leave you with a pulsing desire for more."
Vanessa, originally from Calgary, moved to Vancouver from Toronto with Army of Sass – a heels dance training & performance program with over 800 participants across Canada.  She has been a performer since childhood; her achievements span Mexico, Europe, USA and Australia.  At twenty-five she took flight with her passion for edgy, sensuous, creative dance and spawned The Lovers cabaret Dance Company.  Now, four years later, with several successful productions under her belt, she guides dancers 'to let music do it's story' and feel 'the full experience of entertainment' through Cabaret style contemporary Burlesque.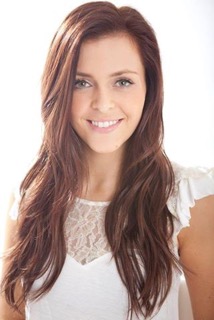 Vanessa plays Pussy Galore in From Bond With Love
Portia Favro has been with The Lovers Cabaret Dance Company for three years.  Her childhood dream of being a Bond Girl led to the writing of From Bond With Love.  She sites this labour of love as a tribute to her father who has always been a James Bond aficionado.  She is extremely honoured and excited to be a Co-Producer in this venture that is bringing her vision to life.  Portia is delighted with the way the production has come together.  The sultry Cabaret style connects with the audience's emotions.  It is interactive and embodies interesting and surprising methods of communication.  Portia is a principal dancer, choreographer and marketing director of Lovers Cabaret.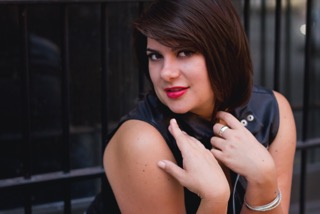 Portia plays Golden Girl in From Bond With Love
From Bond With Love promises to be charm personified with a kick, for 007 enthusiasts.  But, you don't need to be an ardent James Bond fan to be seduced by these confident, consummate women engaged in high energy, expressive movements; each, worthy of a solo while at the same in sync. I was at the studio on Sunday and got to watch this creative, passionate team at work – I won't be missing the finished product!
Come to the Cabaret!  Tickets: www.theloverscabaret.com/tickets
The Lovers Cabaret Dance Company