Earlier this spring, I attended a wine tasting put on by the Okanagan Falls Winery Association.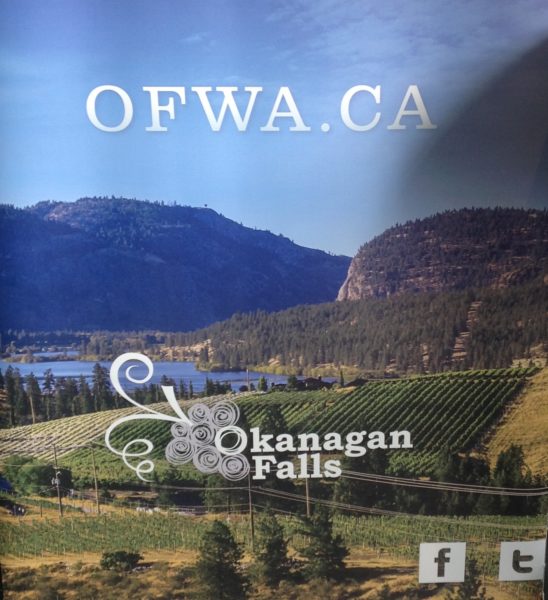 Okanagan Falls lies on the southern shore of Skaha Lake, with Penticton to the north and Oliver to the south. This is the heart of wine country. Okanagan Falls is a wine region often skipped over by wine tourists as they head to Naramata or Oliver, yet it is well worth seeking out as it is home to some of BCs finest wines.
The land here is semi arid just at the northern tip of the Sonoran Desert, which stretches from Mexico, up through California, Oregon, Washington and then peeks into the southern Okanagan Valley. In the summer, the region gets more sunlight than the Napa Valley and the cooler nights ensure that the grapes have the proper structure necessary to make quality wines. This makes BC wines stand out from wines made in other areas around the world.
I walked into the upstairs room at Earls in Yaletown and was greeted by a long table devoted to rosé wines. What a delightful start to the day. The wines were made from different grape varieties and showed differing styles as well, though all were very good and displayed a character that is beginning to identify BC rosés. Some were bone dry and perfect dinner wines, while others were made in more of a social style or patio wine, perfect by themselves, especially when lightly chilled. There were rosés made from Merlot, Pinot Noir, Gamay and several were blends. Flavours ran the gamut of red fruit and berries – cherry, cranberry, raspberry, rhubarb, strawberry and watermelon. The variety was impressive – something to suit everyone's taste. If you haven't tried a range of BC rosés, you don't know what you are missing.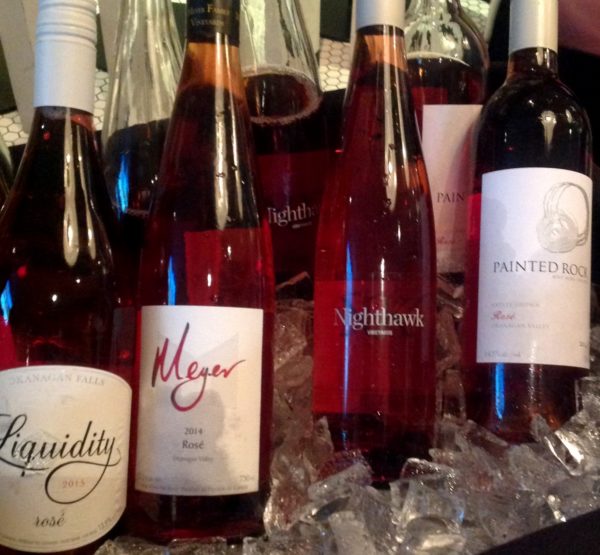 Okanagan Falls is the home of wineries such as:
Blasted Church
Blue Mountain
Kraze Legz Winery / Skaha Vineyard
Liquidity
Meyer Family Vineyards
Nighthawk
Noble Ridge
Painted Rock
Pentage
See Ya Later
Stags Hollow
Synchromesh
Top Shelf
Wild Goose
There were far too many tables and wines to try them all and I know I missed out on some good ones, but here is a list of some I did get to and a few recommendations of wines to try when you drop in on them this summer.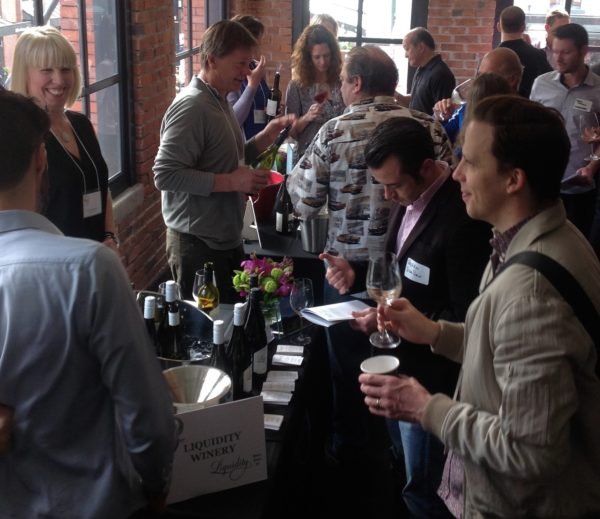 Blasted Church, located on the eastern shore of Skaha Lake was one of the first to employ avante gard wine labels. Theirs follows along in the 'church' theme and poke fun at religion with names like, Amen, Bible Thumper, Holy Matrimony, Mixed Blessings, Nothing Sacred and OMG among many others.
Try – Sauvignon Blanc, Nothing Sacred (Meritage)
Blue Mountain, owned and operated by the Mavety family, has been making wine for almost a quarter century and has long been recognized for their amazing terroir driven sparkling wines, pinot noir and chardonnay, which often sell out shortly after release. They were one of BC's first 'cult' wineries.
Try – Blanc de Blancs (sparkling), Chardonnay
Liquidity's new tasting room and bistro has one of the most stunning views in the area. Their aim is to focus on quality rather quantity and they have been very successful in that goal as their chardonnay has won recent recognition with a Chardonnay du Monde Award in France.
Try – Chardonnay, Pinot Noir Estate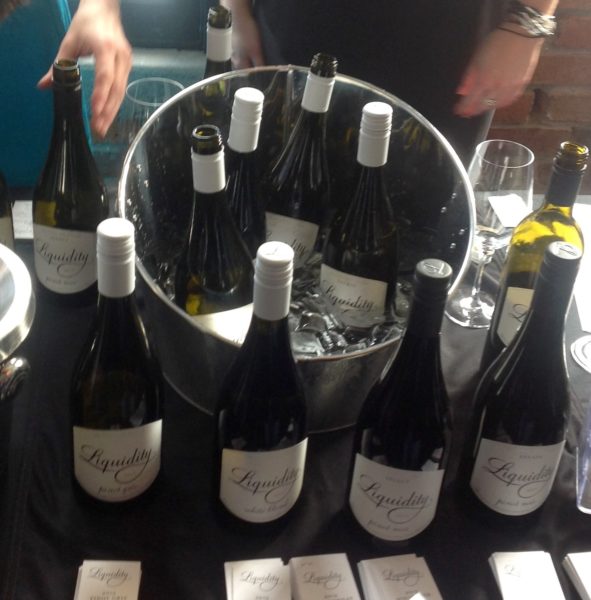 Meyer Family Vineyards have focused on Chardonnay and Pinot Noir with a Burgundian influence and have received much international acclaim from world renown names such as Jancis Robinson and Steven Spurrier.
Try – McLean Creek Chardonnay, McLean Creek Pinot Noir (both personal favourites)
David and Melanie Flotten's Nighthawk Vineyards is the new kid on the block. Situated a little further up the road from See Ya Later on Green Lake Road, they have been growing high altitude grapes for fourteen years and now have a winery of their own which they run with partners Daniel and Christy Bibby.
Try – Gewürztraminer, Syrah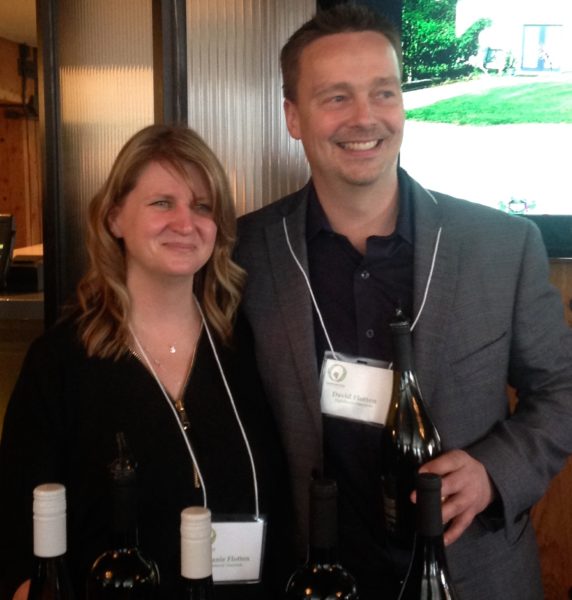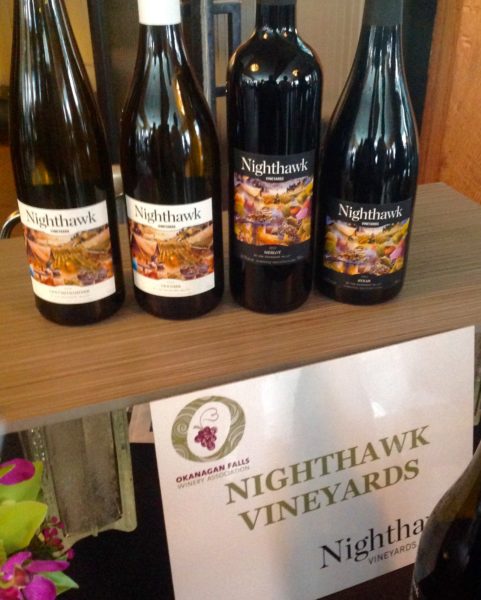 Situated above Skaha Lake on the eastern shore, Painted Rock has a brand new tasting room that is as beautiful as is the view of the lake.  It is blessed with 60 acres of an ideal microclimate that allow it to grow red wine grapes that rival anything to be found further south. No wonder it was named Best New Winery upon its opening in 2009 after winning so many awards.
Try – Syrah, Red Icon
Wild Goose is well known for their Mystic River white wines – Pinot Blanc, Pinot Gris and Gewürztraminer Now, with over 25 years winemaking experience, they have clearly shown that they make award winning wines people like. Their Autumn Gold has a particularly loyal following of fans. Their wines have won several Lieutenant Governor Awards for Excellence.
Try – Pinot Gris, Red Horizon
If you are one of the people who have never toured the Okanagan Falls wine region, be sure to put it on this year's 'To Do' list. If it has been a few years since your last visit, it's time to head back. With so many wineries and so much wine to choose from, I can guarantee you will find some new favourites.   To help with your planning you can download the Okanagan Falls Wine Association Touring Guide at:
http://www.ofwa.ca/wp-content/themes/ofwa/pdf/OFWA-touring_guide-2016.pdf