Okanagan Falls Winery Association kicked off their Spring Release 2018 with an afternoon trade and media Tasting followed by an evening public Tasting at the Terminal City Club Wednesday, April 18.
It was an opportunity to taste the wonderful wines produced by this premier BC wine region. The boundaries reach from the shores of Skaha Lake to the tip of Vaseaux Lake with 15 award winning wineries offering visitors spectacular scenery, unsurpassed winery experiences and exceptional wines.
Boasting the Okanagan's most photographed vineyard views, the wineries in and around Okanagan Falls produce some of BC's best wines. From vibrant sparkling wines and crisp Rieslings to complex Pinot Noir and rich Syrah there is something for every wine lover.
For the past five years the Okanagan Falls Spring Release event choses a single variety to feature. This year's feature was Rosé. Nine of the Okanagan Falls Winery Association members took the opportunity to show the diversity of terroirs in the Okanagan Valley when it comes to producing rosé wines. Rosé has become a powerful varietal for BC winegrowers and is capable of such different expressions in different soils, elevations and micro climates, and when subjected to different winemaking regimes.
Rosés from nine different producers in the southern Okanagan highlight expression in a glass.
Crescent Hill Winery – Hissy Fit Blush 2016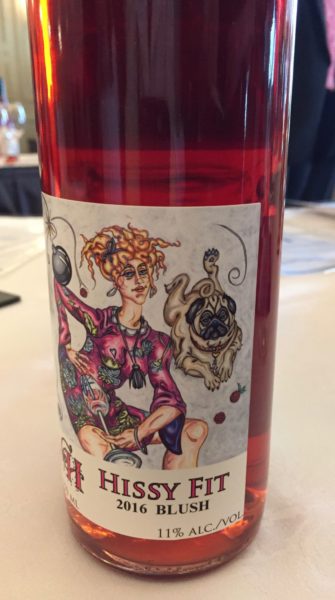 A raspberry infused Riesling/Gewürztraminer/verdelet layered wine. A bright fruity start on the nose with a balanced stone fruit mouth feel in the middle with citrus grapefruit finish. A balance between sweet and sour.
Kraze Legz Skaha Vineyard – Rosé 2017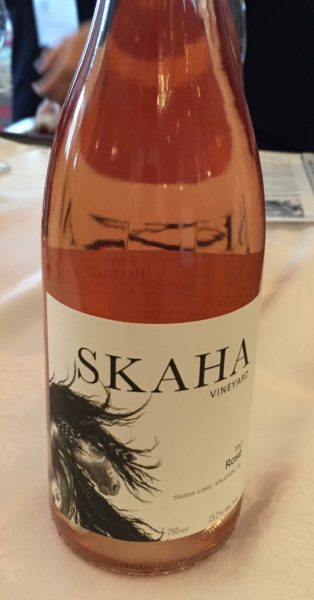 Delicate aromas of wild strawberry and rose petal, red raspberry on the mid palate, with a refreshing blood orange and pink grapefruit finish.
Meyer Family Vineyards – Pinot Noir Rosé 2017
Crafted using the saignée method. A 2017 Pinot Noir Rosé is a blend of indigenous ferments from multiple plots predominately clone 91. Only 12 hours of skin contact, a dry Rosé that is fresh and bright making it a natural accompaniment to summertime.
Nighthawk Vineyards – Pinot Noir Rosé 2016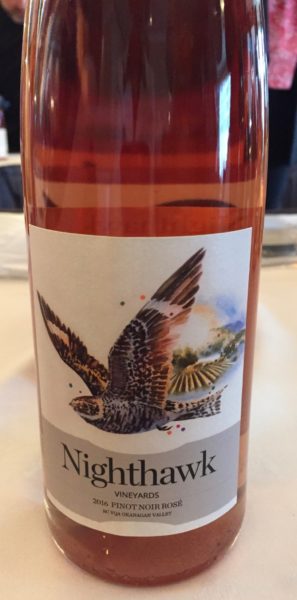 A crisp and lively wine with hints of raspberry, rhubarb and French oak. This Pinot Noir Rosé features delicate floral notes and mineralogy, creating a textured mouth feel. A perfect pairing with fresh BC oysters or crab, cured meats, sharp cheese, or as a summer patio wine.
Noble Ridge – Rosé 2016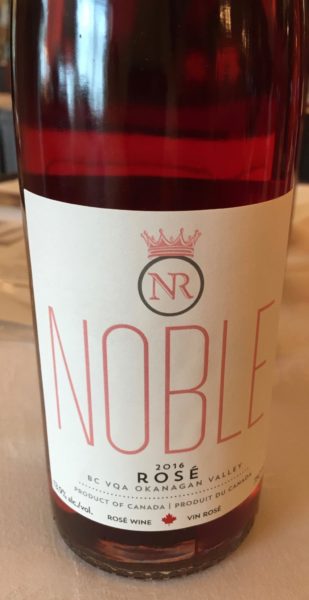 A fruit forward, French style Rosé made with 100% estate grown Pinot Noir grapes. Beautiful aromas of wild strawberry and melon, complimented by refreshing flavours of pink grapefruit and rhubarb. A perfect patio sipper for hot summer days!
Pentâge Winery – Rosé 2016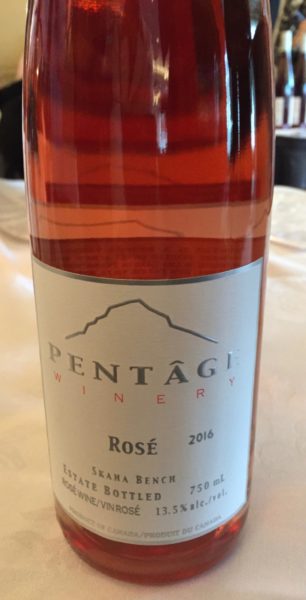 A blend of Grenache, Mourvedre and Zinfandel. Delicate aromas of cherry, strawberry and sweet floral notes rise from the glass. The palate showcases a melody of ripe Okanagan cherries and strawberries with a zesty finish.
See Ya Later Ranch – Nelly Rosé 2017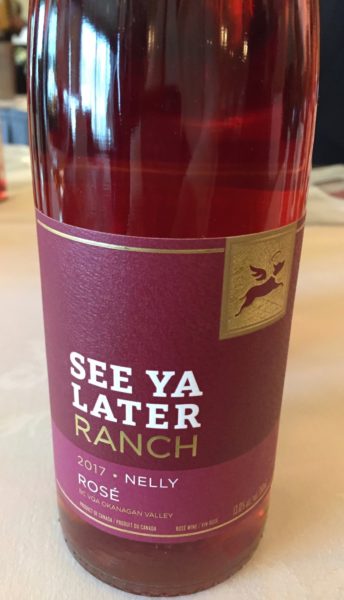 A complex mixture of aromatics: strawberry, grapefruit, citrus rind and floral notes. A well balanced acidity makes this wine a versatile choice with food. Perfect for patios!
Synchromesh Wines – Cachola Family Cabernet Franc Rosé 2017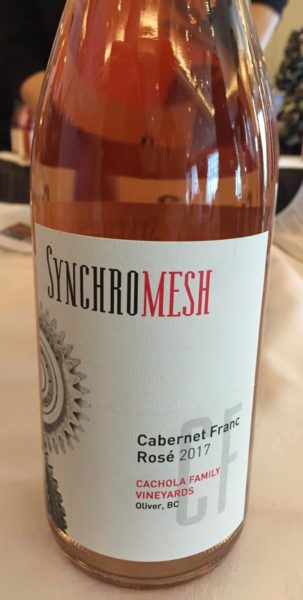 Grapes were picked early between 19 and 20 prix in order to make a wine not about colour but texture and aromatics. Cantalope, apple and grapefruit carry to a subtle, soft, dry finish.
Wild Goose Vineyards – Rosé 2016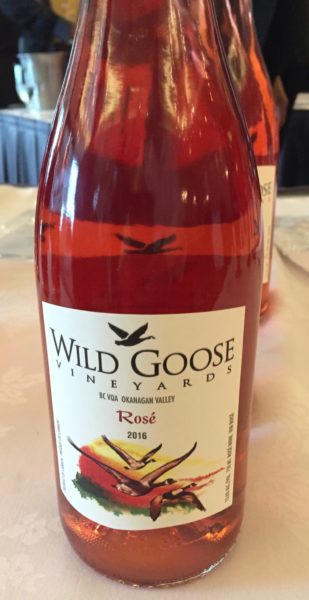 Produced from late pick Merlot grapes on the Naramata Bench. A delicate cool fermentation produced a vibrant, fresh rosé wine. The aromas are reminiscent of strawberry and rhubarb pie fresh from the oven with a hit of raspberries. Finishing crisp and clean. Your new favourite warm weather refresher.
Okanagan Falls winery map and touring guide.
Okanagan Falls Winery Association website.
Twitter and Instagram @OKFallsWineries #TASTEOKFALLS
Thanks to OFWA and Paul Gardner for their descriptions and tasting notes. Feature image: courtesy of Noble Ridge Vineyard & Winery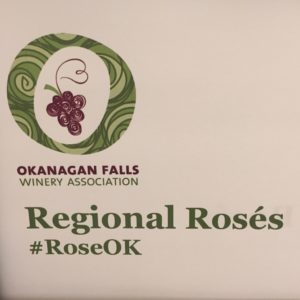 Wineries of the Okanagan Falls: