Our #FavouriteThings includes our recommendations for Spring sipping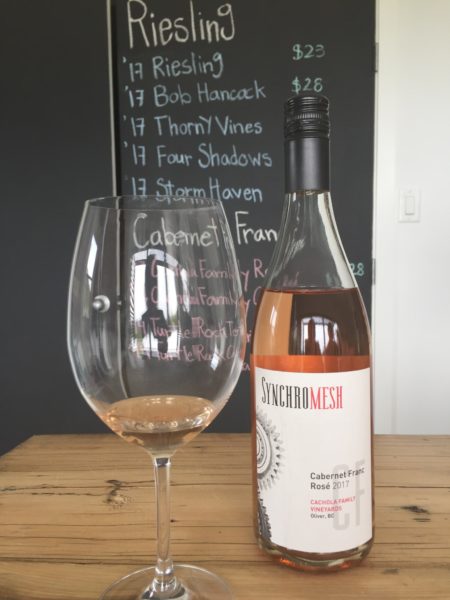 It's patio season already and it's time to grab a favourite #bcwine. So many to choose from so we are featuring our #FavouriteThings recommendations to enjoy on the patio, at the beach, by the lake and around the picnic table. These are BC wines we have tried and find them worthy of a special mention.
Let's start with a new discovery for us – Synchromesh Wines and their incredible lineup of delectable wines. We recently visited here on the recommendation of another winery's Tasting Room staff member who suggested a visit knowing my passion for Riesling.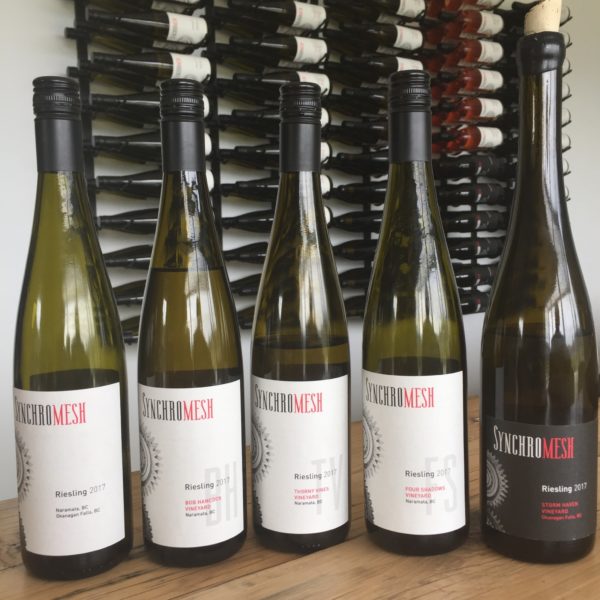 Wow, were we glad we took the time to stop and taste the entire lineup at Synchromesh. We both loved every wine we tried. Our tasting room experience was relaxed, friendly and informative.
For everyday sipping we recommend the Synchromesh 2017 Four Shadows Vineyard Riesling. So delicious, crisp and full of fruity flavour.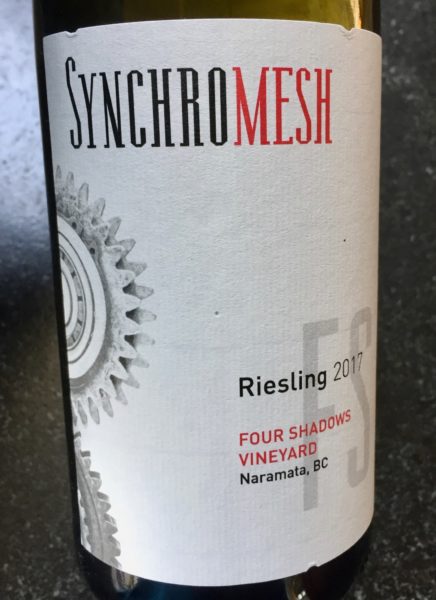 $28.00 at the vineyard
A thoughtful blend of our four Riesling vineyards:
Bob Hancock Vineyard, North Naramata Bench
Thorny Vines Vineyard, Middle Naramata Bench
Four Shadows Vineyard, South Naramata Bench
Storm Haven Vineyard, Okanagan Falls
A striking and complex array of fruit representing each of our four vineyard sites and showcasing our signature balance with Riesling and the 2017 growing season. This careful assembly of small fermentations from each property brings together lush apricot and rich pineapple with a mineral limey backbone and granny smith apple with pear skin to a textured and fresh finish.
What would spring wine sipping be without Rosé? So of course we are recommending this pale beauty Synchromesh 2017 Cabernet Franc Rosé using grapes from the Cachola Family Vineyards in Oliver.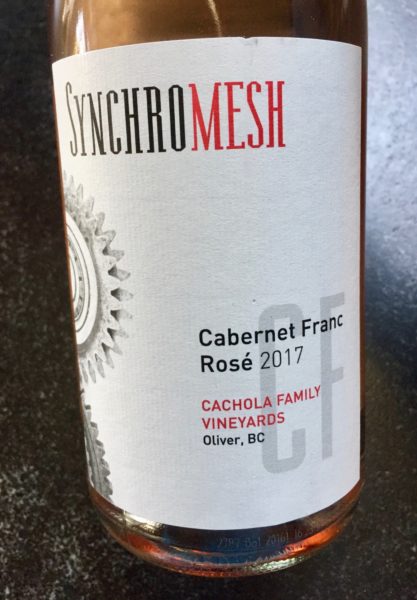 $28.00 at the vineyard
Located just North of the town of Oliver on the west slope, this block of Cabernet Franc cuts into the base of the hills that define the Oliver valley. The Cachola family carefully farms this vineyard to extract the essence of Cabernet Franc delicacy while balancing beautiful ripeness attainable in the South Okanagan heat. These grapes were picked early between 19 and 20 brix in order to make a wine not about colour but texture and aromatics.
Cantaloupe, apple lees and grapefruit carry to soft, dry finish, slightly pithy with a subtle salinity.
The tasting room is open Saturday and Sunday 11-5 during April and daily starting May 1st until wines run out.
4220 McLean Creek Road
Okanagan Falls, BC
V0H 1R0
As always I personally suggest you book ahead for a wine tasting. Okanagan wineries are very popular and it can get busy. Avoid disappointment by booking ahead, no more than two to three wineries a day is suggested, be on time, and expect to pay for your tasting experience.
Tasting notes courtesy of Alan Dickinson
Images: MyVanCity