"Absence", a series of new works by local artist David Wilson, captivates viewers from the moment they enter the Kimoto Gallery.  Vibrant colours, Vancouver landmarks and an abundance of umbrellas clamor for attention and prolonged viewing.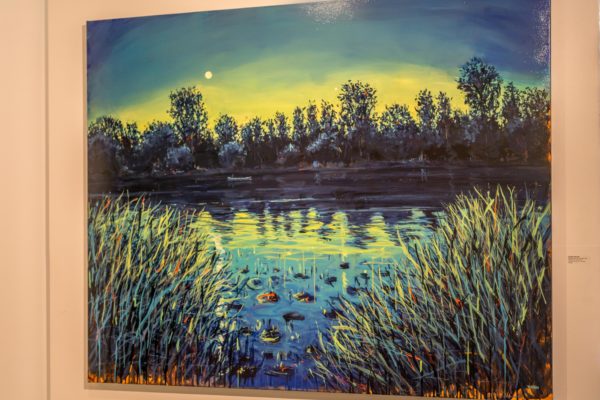 As they studied each painting, visitors were heard changing their minds about which was their favourite; each image tells a different story.  The acrylic canvases vary in size from 60 x 90 to smaller 20 x 20 renderings, and, although they are leaning toward abstraction, they are easily recognizable as local settings and experiences.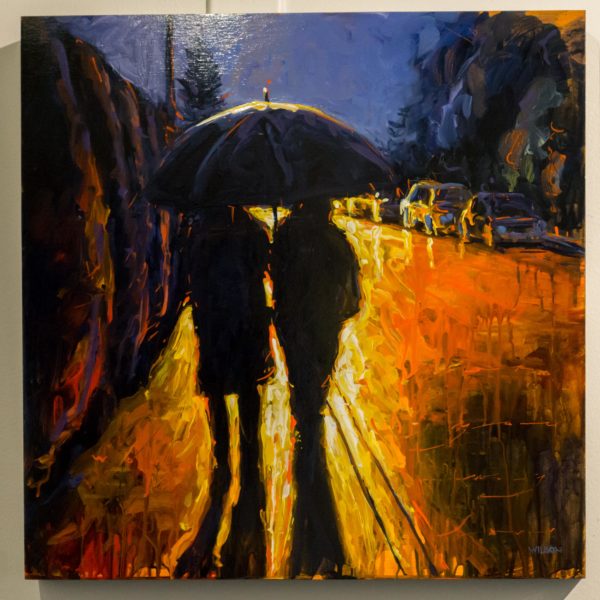 In his Artist Statement, Wilson says, "In an age rife with instability and fear, where reaction rather than contemplation and measurement is the default response, I like to think the painted image stands above our hyper-accelerated culture and provides an opportunity for individuals to stop and consider, if only for a moment, what someone else is thinking about. In my experience viewing a painting can be transformational. And it's that opportunity, or potential, to create a painting that resonates with an individual in some unanticipated way that is ever so enticing to me."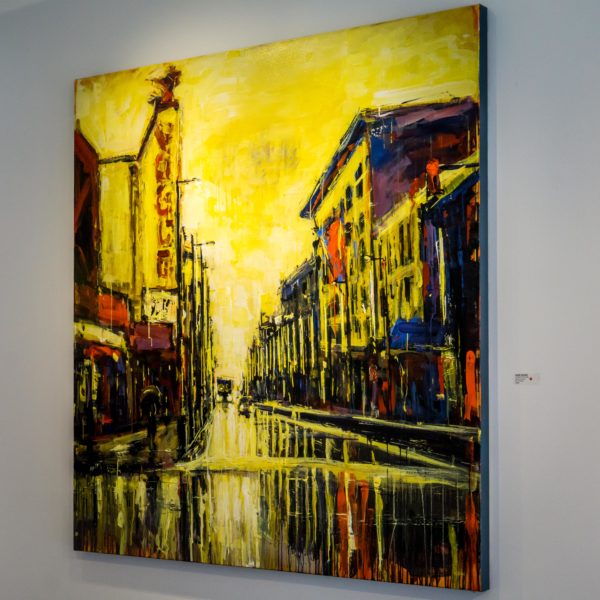 David Wilson will be talking about his work next Saturday, September 17th at 1:00 pm at the Kimoto Gallery, which is located just south of Granville Street at 1525 West 6th Avenue.  Everyone is encouraged to attend.