BC Wine Studios' Mark Simpson is quite a philanthropist. Each year he selects a charity or cause and makes wine to help support them. His first launch helped to build a neighbourhood playground. This year his Neighbour's Blend was made to help support Mount Pleasant Family Centre.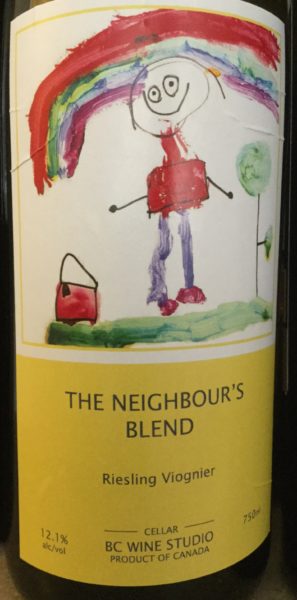 The Neighbour's Blend is primarily Riesling, clean and refreshing, with a small addition of Viognier, which helps round it out and makes it a very nice social wine, perfect for the patio or sharing with friends. The grapes for this wine came from old vines on an organic vineyard near Oliver.
Six dollars from each bottle supports Mount Pleasant Family Centre, which is devoted to building healthy family relationships in the community. The wine sells for $24.06 and is decorated with original artworks from children that attend the centre. There are six different labels. The wine is available at five farmers markets in the Vancouver area and online at BC Wine Studios. When I arrived, Karen and other volunteers from the centre were there, helping label these fund raising bottles.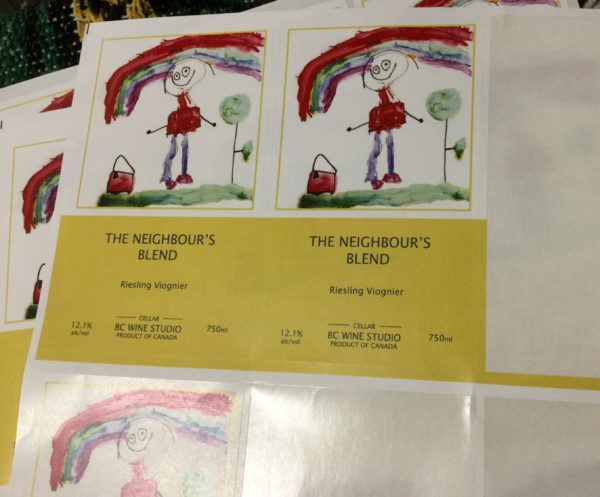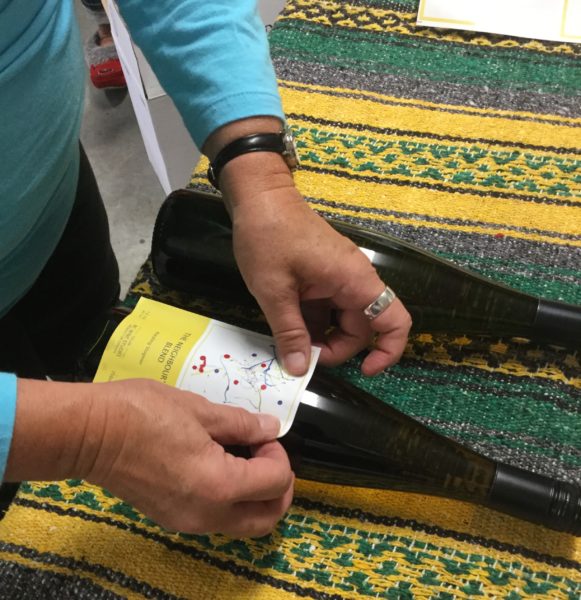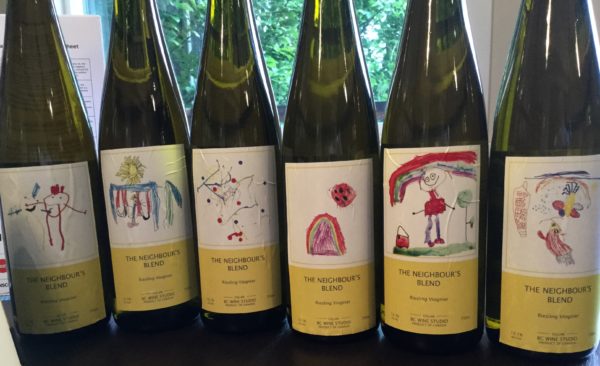 As Gini Bonner, Executive Director told me, Mount Pleasant Family Centre has been in operation for 40 years. It's a drop in centre that focuses on children up to five years of age. It allows children to play with and socialize through songs and activities. The staff are well trained in knowing just how to coax even the most introverted child; while parents are afforded some 'adult' time to interact with each other and bond as they chat about shared experiences. In addition to their facility at 13th and St. George, they have a second facility at Victoria and 11th, which focuses on working with refugees. They also offer outreach programs. While they are partially funded, they still need to raise between $50,000 and $60,000 each year to run their programs. Fundraising events, such as the one offered by Mark Simpson and the BC Wine Studio, go a long way in helping out. For hours, programs and other details, check them out at www.mpfamilycentre.ca
As Mark said to those gathered, "It's easy to get caught up in all the daily noise of big news items that we have little control over. Focus on the local, on those around you and on local businesses that support local causes."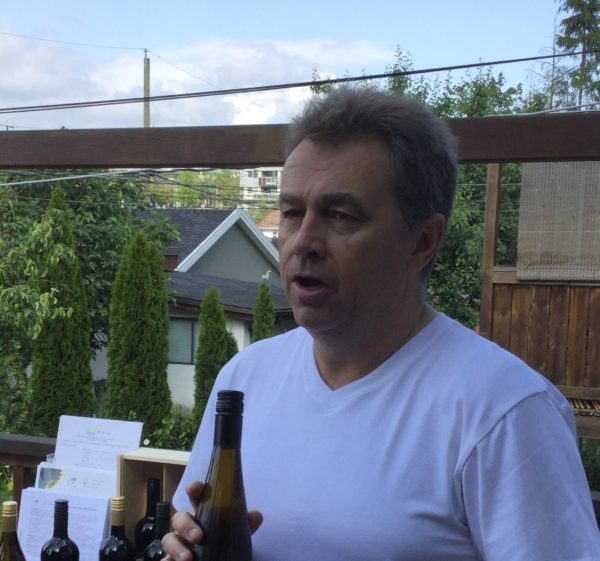 In addition to the Neighbour's Blend, there were many other wines available that evening. BC Wine Studio has two primary labels, Siren's Call and The Escapist. Siren's Call wines represent the premium tier while the Escapist series aims to offer consistent and approachable wines with a more attractive price point.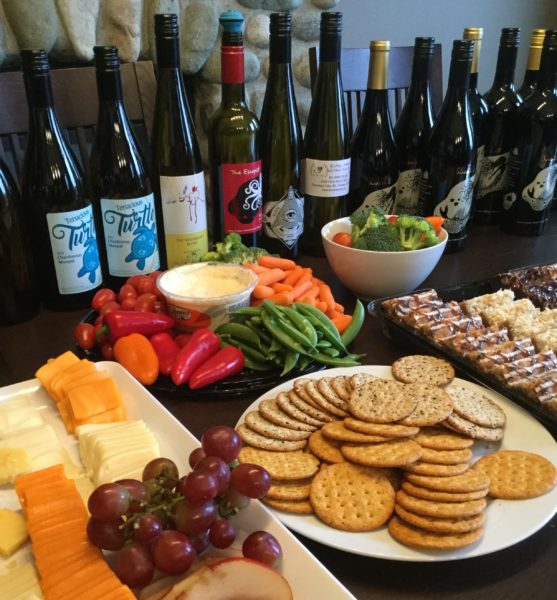 Siren's Call
Malbec                                                                        $27
Merlot                                                                          $22
Pinot Noir                                                                    $22
Petit Verdot                                                                  $27
Harmonious (Bordeaux styled blend with Syrah)        $35
Syrah                                                                           $35
Viognier                                                                       $21
Grüner Veltliner                                                            $22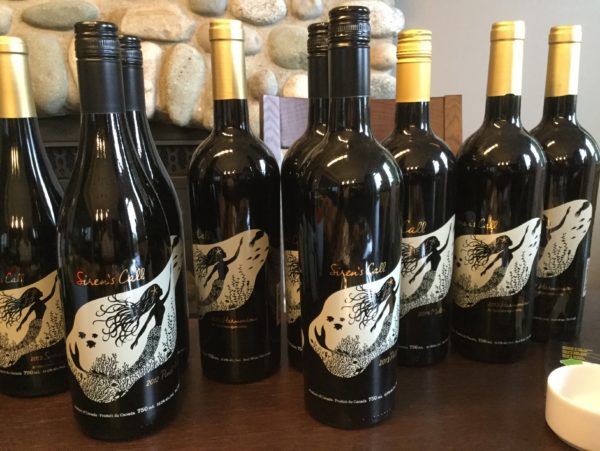 The Escapist
Pinot Gris                                                                   $17
Merlot                                                                         $19
Rosé                                                                           $17
Sparkling Muscat / Viognier                                        $23
You can place your order for Neighbour's Blend or any other of Mark's wines at http://bcwinestudio.ca/