Grief is a universal and timeless concept. From the loud, chanting funeral processions of the middle ages to the modern day influx on social media feeds upon the death of a treasured celebrity; grieving has always and will always be a facet of both individuals and of communities. It's a staple theme in academia, in the arts, and at least one cheesy episode of any given family sitcom.
Just over three years ago, freestyle skier Mike Shaw was catapulted into grieving and mourning after an accident on the ski slopes in Colorado left him in paralysis from the neck down. A life-changing shift took place the moment that he had landed in the snow. While he survived the incident, he grieved immeasurable losses: "My identity. My physical body. My passion. My sport. My 'LIFE'… It felt like the rug was ripped out from underneath me."
After his accident, Shaw was left not knowing what his future would look like. His recovery process was not only physical but emotional. This transformative experience and the lessons he learned offered a unique perspective on the world, on life, and his capacity to persevere are what he now looking to share with us: "Grit and resilience are beautiful things… There is a baseline of innate resilience in all of us."
It is with this mindset that Shaw seeks to hold an honest, insightful conversation on the TEDxStanley Park stage in March 2017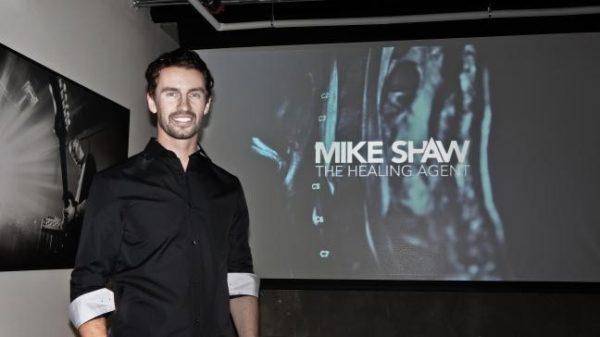 Jarring though it was for Shaw to lose his skiing career, by undergoing a well-supported grieving process, he was able to redirect his passion and take on the role of Director of Athletics with SafeStart Education and Athletics, a company with a mandate to reduce injuries for students and athletes through education and preventative learning.
Through both his professional role and his personal aspirations to share his powerful story of coping and growth, Shaw is striving to improve the modern experience and effects of grief and bring awareness to the cultural, financial and social situations of grief-management.
Early Bird Tickets for TEDxStanleyPark are available now. These tickets include bonus offers from Float House, Yuk Yuks Comedy Club and more so do not delay in signing on for an eye-opening day of discussion.
Be sure to use the promo code MyVanCity when purchasing your early bird tickets to get in on these tremendous bonus offers.
And click here to watch Shaw tell you a little bit about his TED Talk.
TEDxStanleyPark: Inspiring Brave Actions
Queen Elizabeth Theatre
Saturday, March 4th, 2017
www.tedxstanleypark.com
Mike Shaw
The Healing Agent
Instagram: @mikeshawski
www.mikeshawski.com