When you order, 'a glass of white wine', chances are you'll be served a chardonnay, as these days, it tends to be synonymous with white wine. However, there was a time, before the late 1970's when Riesling was THE white wine. And for good reason: Riesling tends to pair with a wide variety of foods and has the added advantage of being well suited to aging. (See my previous article – https://myvancity.ca/2016/12/07/flight-rieslings-old-new/).
Riesling is a grape that does best in cool climate regions of the world – Germany, Austria (yes they make more than just Grüner Veltliner), Alsace and select regions of Australia. In the United States, you'll find Riesling grown along the eastern seaboard, especially in New York and in Washington and Oregon on the west coast. Similarly, in Canada, Riesling does very well in Ontario and in BC.
The latest BC Wine Appreciation Society event featured a blind tasting of twelve Rieslings, both local and international. As it turned out eight were from BC and four were from around the world.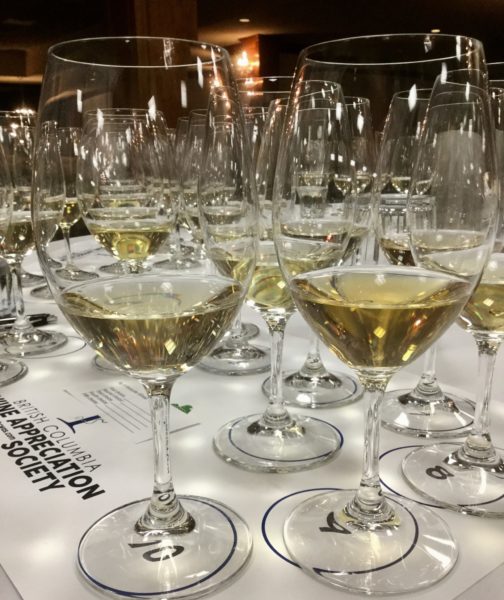 Before we began, BCWAS Brian Glaum, presented a cheque to James Iranzad from Wildebeast who was there representing the BC Hospitality Foundation. One thousand dollars was raised at our BC Wine Chat event held during the Wine Festival (https://myvancity.ca/2017/03/08/bc-wine-chat-walk/).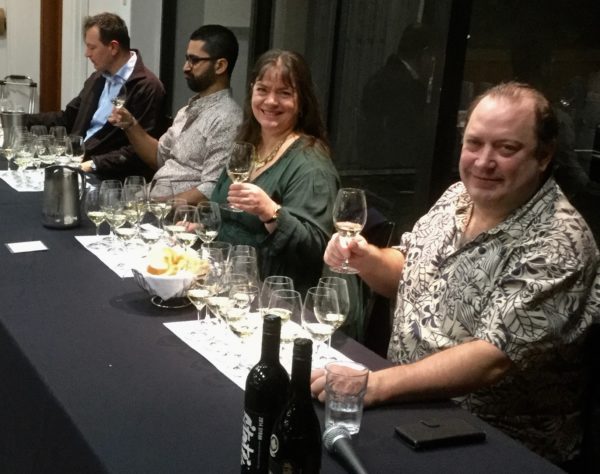 Now there are some people, who tend to think all Rieslings are sweet wines. The fact is it all depends on the style the winemaker wants to make. Rieslings can range from mouth puckering dry, high-acid wines all the way to luscious dessert wines and just about everything in between. These days, most Rieslings tend to be quite dry, which why they are so versatile with food. When you think of Riesling, think of flavours and aromas include any combination of the following – apricot, citrus, clove, floral, fruity, grapefruit, green apple, honey, lemon, lime, minerality, orange peel, passion fruit, peach, pear, pineapple, steely and toast. Some also have a quality that sounds disgusting at first, but in proper proportions is actually a positive (really, trust me on this). Depending on the individual, it is referred to as diesel, kerosene or petroleum.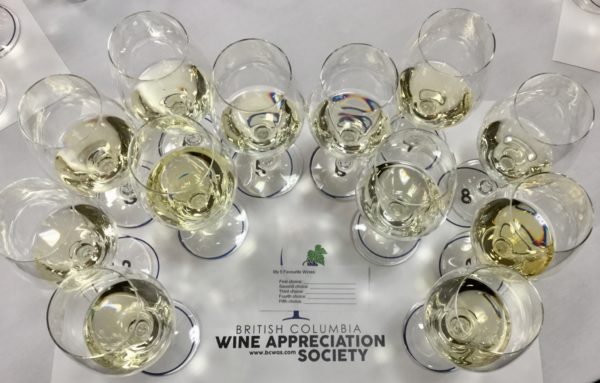 We sat down to 12 glasses of Riesling and were led through the tasting by Fort Berens proprietor, Rolf de Bruin, who spoke of the grape's history, where it is grown in BC and its rising popularity.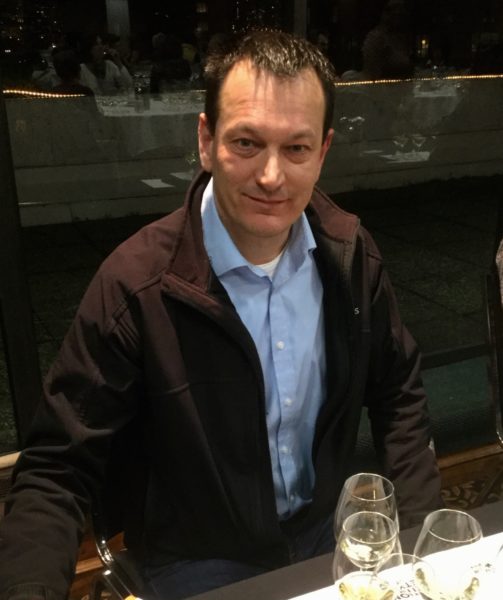 This was a double blind tasting, where the bottles wrapped in paper by one team, then another crew numbers them, not knowing what they are so no one knows which wines are which until the very end.
The group of over 70 people were asked to list their top five wines and the results were tabulated. The results included, Fort Berens (the best buy of the evening at only $16), 8th Generation, St Hubertus, Nik Weis St Urbans-Hof and Synchromesh.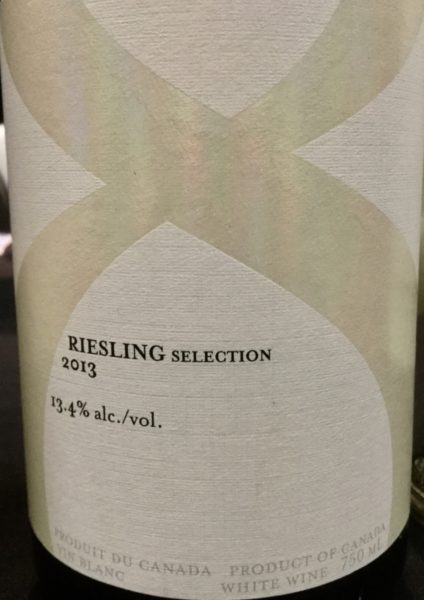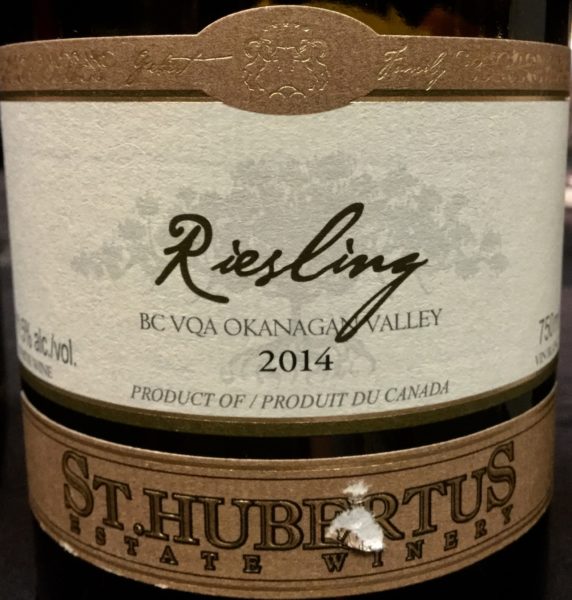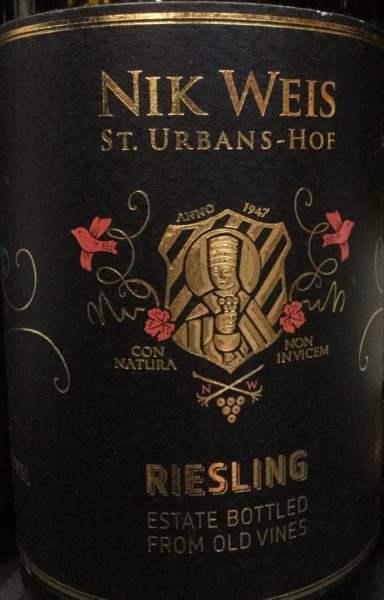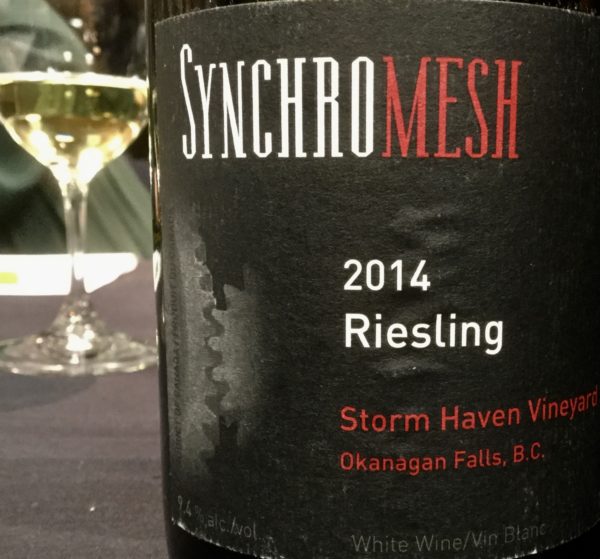 My scores didn't vary a lot, as most of the wines were very good and showed good varietal character. The better ones had greater precision and focus. My top picks included: 8th Generation, St. Hubertus, Culmina, Synchromesh, Fort Berens and Intrigue. I also quite enjoyed the Pewsey Vale Single Estate wine from Eden Valley, Australia and the Eroica from Washington, a joint venture between Germany's Ernst Loosen and Chateau Ste. Michelle.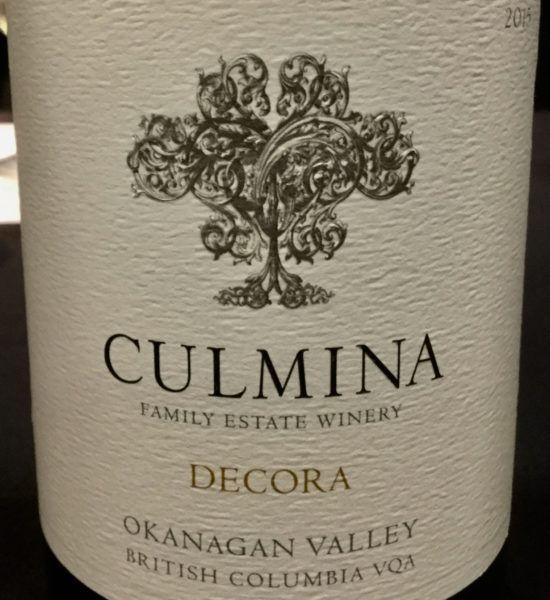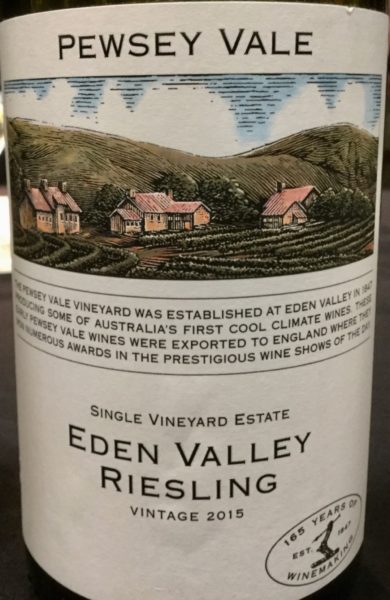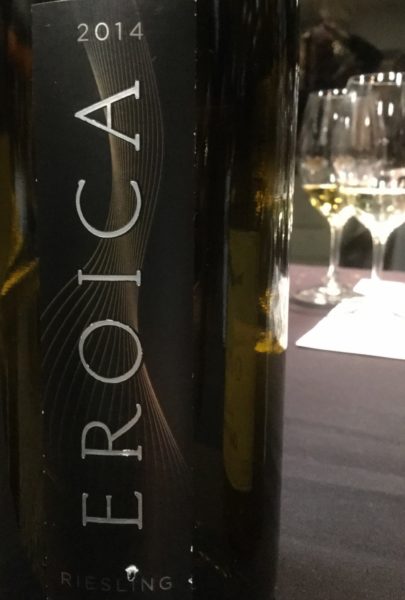 So if you are an 'acid head', a lover of these bright, fresh Rieslings, do yourself a favour and try these wines. When you find your favourites, buy several and put at least a few away for five, ten or even twenty years and try them again. You will be delighted.