Chef Mike Mikoda is still relatively new at the helm over at Bistro Pastis, but his love of classical French cuisine has inspired him throughout his 15 year career. And he's excited to have the opportunity to showcase his interpretation of time-honoured dishes at the third Annual #GoodFrance event on March 21.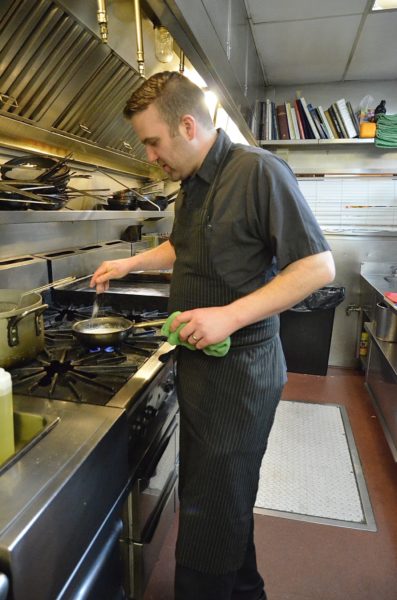 "I appreciate the ingredients, the beautiful clean presentations and the depth of flavour that is the hallmark of French cuisine," said Chef Mikoda. "Participating in #Good France puts us on the map for people looking for a bistro with great French food and ambiance. It's good exposure."
Chefs from more than 2000 restaurants worldwide will cook a multi-course dinner to pay tribute to the excellence of French cuisine. In Vancouver, three well-loved establishments – Bistro Pastis, Le Crocodile and Save-On Meats – are participating in this year's #GoodFrance event. Bistro Pastis will host French Consul General Jean-Christophe Fleury for the evening.
Chef Mikoda has put together a menu that reflects his culinary point of view and love of fresh local ingredients, while respecting traditional French gastronomy inspired by the legendary Auguste Escoffier. Diners will enjoy Foie Gras Parfait Profiterole with Duck Salad, a main course of either Sole Normande or Lamb Navarin "Printanier", a sampling of French cheeses, and lastly, one of Chef Mikoda's favourites, crème caramel.
I was lucky to get a sneak peek at the preparation and plating of the Sole Normande – an entrée featuring a perfectly cooked piece of sole filet.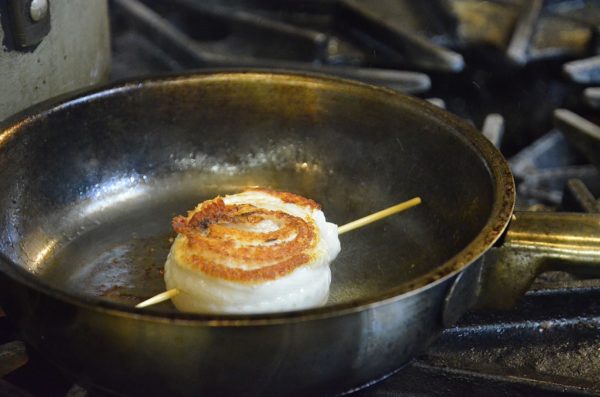 The sole is served resting on a cream sauce and accompanied by shrimps, clams, button mushrooms and asparagus spears. A beautiful – and I happily discovered – delicious dish! I am still smiling at the memory.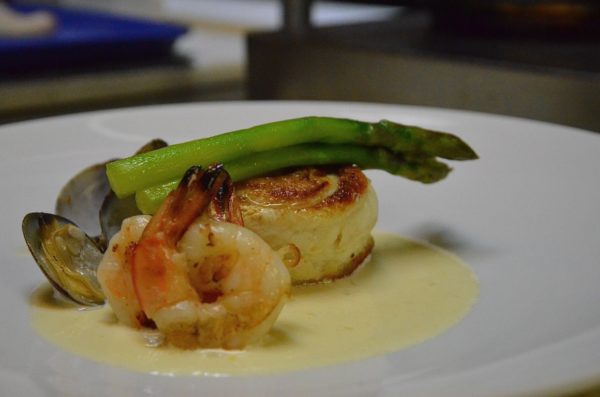 A limited number of tickets for the March 21 #GoodFrance dinner at Bistro Pastis are $69 per person plus taxes and gratuities. Reservations can be made in 15 minute intervals between 6:30 and 7:30 pm. Bistro Pastis will donate five per cent of all sales to The Potluck Café Society, a registered non-profit organization and social enterprise that provides food, training and job opportunities for residents of Vancouver's Downtown Eastside.
For more information, contact Bistro Pastis at 604-731-5020, or book online.