I cannot believe it took me so long to try out the popular Chinatown restaurant – Juniper.
Thanks to a friend I had an opportunity to attend a media tasting menu evening in February. The food was so good and I'm definitely going back before the winter menu is but a faint memory. Handy when you can join forces with two other foodie bloggers and just go crazy with the menu. We didn't have every dish on the menu but we did tuck into many of the options.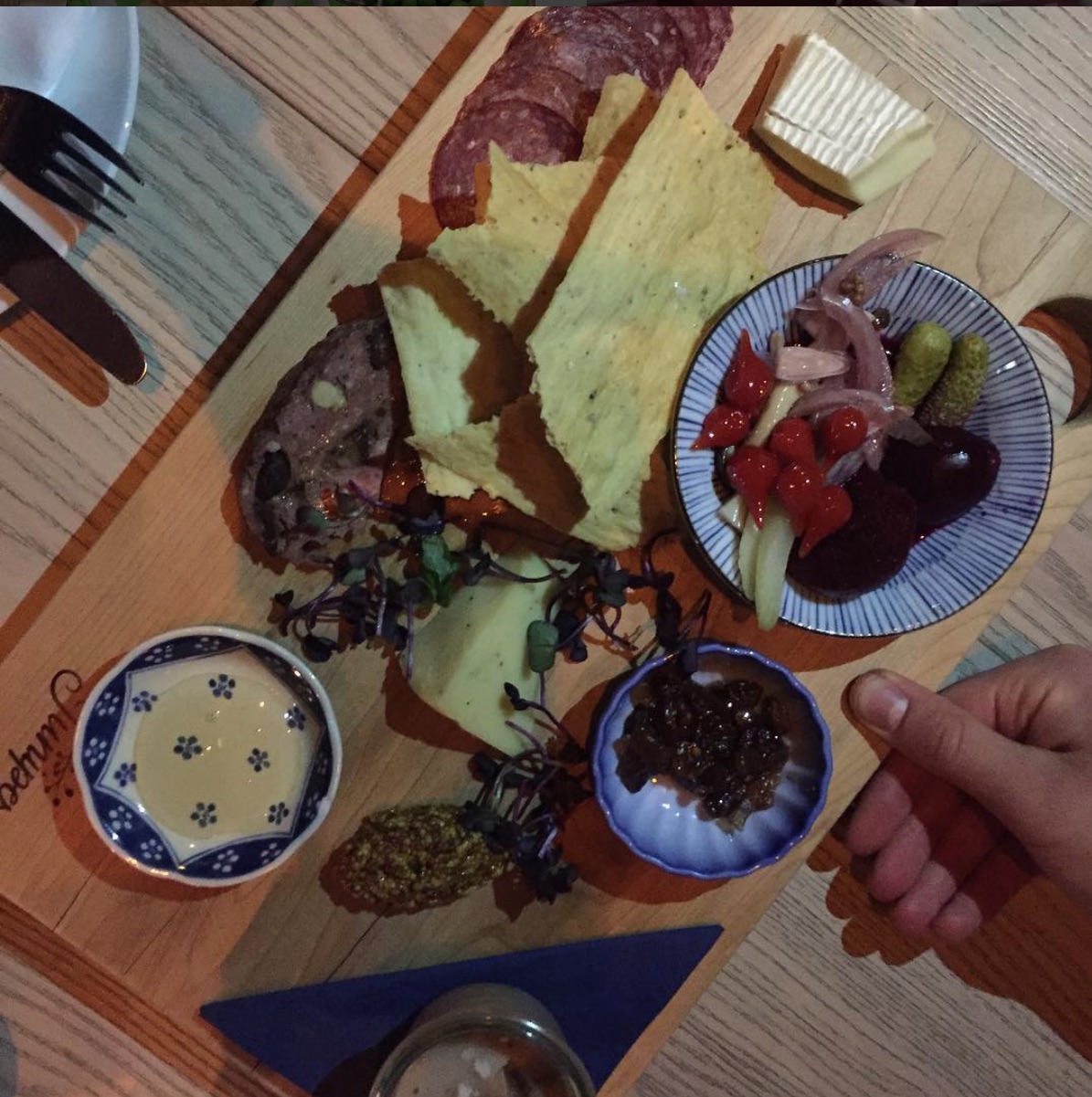 We started with the Mixed Board which consists of Chef's choice of meat, cheese, pickles. My favourite dish on the Board was the rillette which was rich and creamy.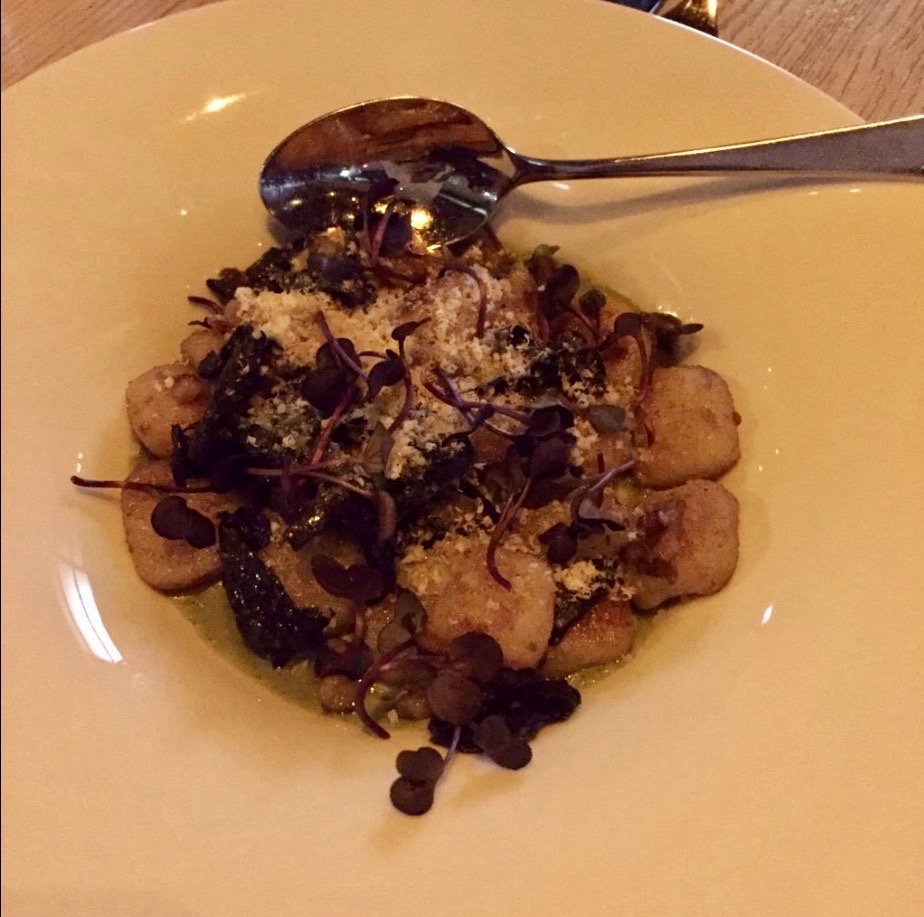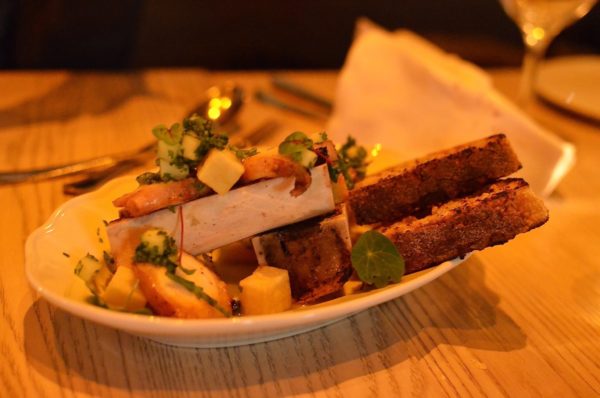 "The game meats do play an important role in the kitchen in dishes such as Elk Tartare with blueberries, juniper, burnt hay aioli; Bison Short Rib with creamed brussels sprouts and a bone marrow jus; Braised Venison Agnolotti; and Crispy Duck Wings and a Whole Duck Breast served with sticky beets" says Executive Chef Josh Gale.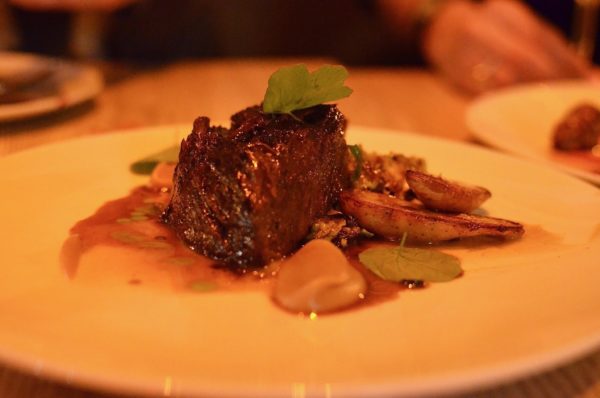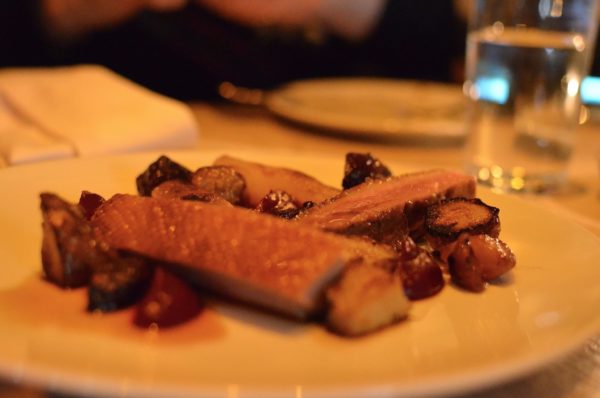 It was actually my first time trying marrow. The bone marrow was served with grilled octopus, crispy potato, and sea beans. I couldn't believe how flavourful and delicious it is. If you haven't had it you must try it at Juniper.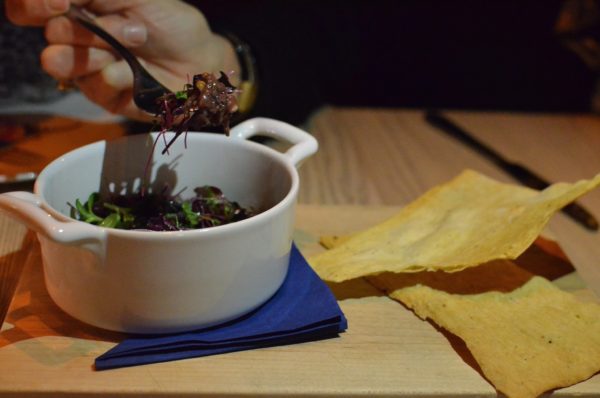 Not only is the food excellent but the bar serves the best cocktails and the wine list will not disappoint.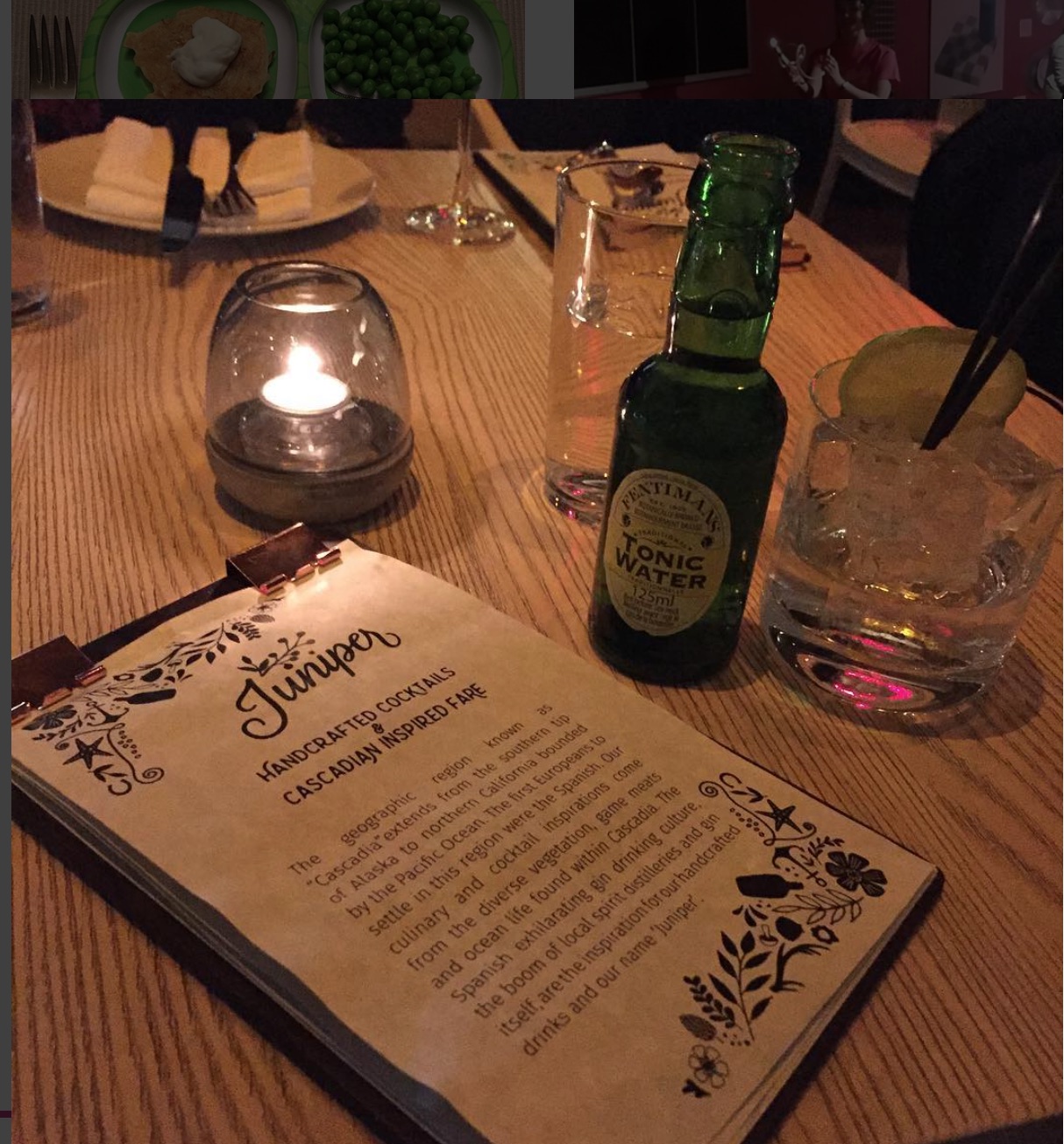 The rotating Winter Menu launched in February so don't wait as it won't be around too much longer. Mains in the $19 to $27 range. Boards serve two or more $21 to $29 . Reservations suggested.
JUNIPER
185 Keefer Street, Chinatown
Vancouver, British Columbia
V6B 6L4 Canada
Hours: 4pm 'til late, Monday to Sunday | Happy Hour: 4pm to 6pm daily
Mixed Board at $29.SOCIAL MEDIA
Instagram: @junipervancouver
Twitter: @eatatjuniper
Facebook: /junipervancouver
Website: www.junipervancouver.com