Which marine mammal has the densest fur in the animal kingdom? How many arms does a pacific octopus have? What is the most common piece of garbage found on B.C. shorelines? Put your aquatic knowledge to the test at the Vancouver Aquarium's trivia-themed After Hours on Thursday, May 11.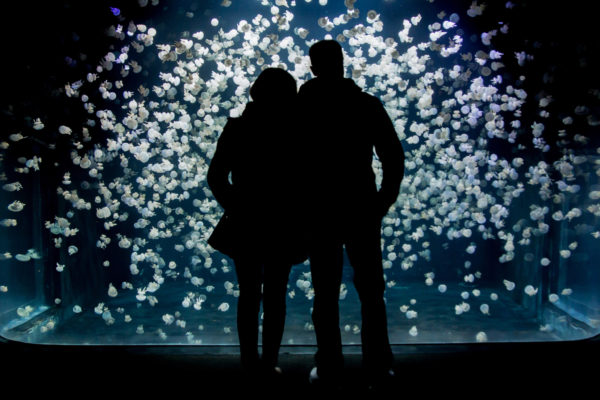 This first-ever Vancouver Aquarium Trivia Night will be open to guests 19 and older and cocktails, beer, and wine will be available for purchase throughout the Aquarium. Guaranteed to learn something fascinating and fun, guests can explore galleries on their own or get involved in these special programs and activities that will have them urchin to know more:
·         Participate in a Q and Ray in the Discover Rays gallery while having an up-close-and-personal encounter with stingrays as they glide through the water.
·         Discover the dangerous animals that live in the Strait of Georgia – just off Vancouver's coast – during an interactive talk by our interpretive team.
·         Dive into facts about amazing aquatic animals and their dynamic habitats by embarking on a scavenger hunt or playing Jeopardy-inspired trivia.
·         Catch a screening of the new, exhilarating 4-D film, Coastal Predators.
·         Experience hands-on learning with marine invertebrates like sea stars, sea anemones, and more in the Wet Lab.
Where:                Vancouver Aquarium (845 Avison Way)
When:                  Thursday, May 11, 2017
6:00 to 10:00 p.m.
What:                   Adults-only access to the Aquarium, including the Wet Lab, all galleries, the 4-D theatre and Discover Rays. Food, cocktails, wine, and beer will be available for purchase.
Tickets are only available online at vanaqua.org/afterhours. Guests are encouraged to purchase tickets early as they often sell out. Tickets are $23 for members and $31 for non-members.
After Hours is a 19+ event. Photo ID is required for entry. All ticket sales are final. Membership cards will be required for member-priced ticket holders.
Vancouver Aquarium Marine Science Centre
The Vancouver Aquarium Marine Science Centre is a non-profit society dedicated to the conservation of aquatic life. vanaqua.org
@VanAqua | #AfterHoursVA