Love comes in all shapes and sizes and nowhere is this more true than at Vancouver Aquarium. On Thursday, July 20, summer love takes over After Hours as guests spend quality time with their date, bestie, or pals and 50,000+ aquatic creatures during the amourous adults-only event.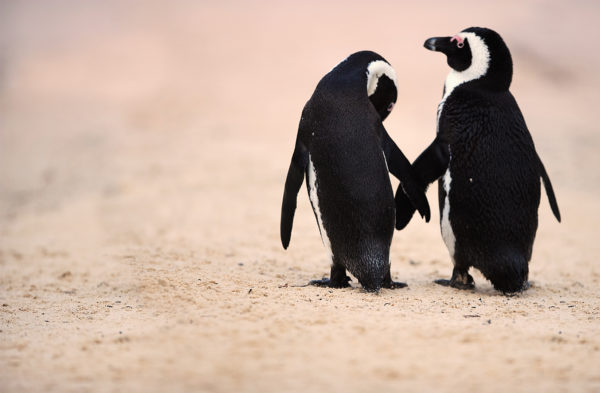 The perfect night out, After Hours invites guests to enjoy food, wine, beer, and a specialty cocktail while exploring the Aquarium's galleries and making new connections. Steller's Bay – the Aquarium's newest exhibit – is a must-see as guests can get up close with the Steller sea lion squad, watching them bask in the evening sun from the fishing village-inspired boardwalk or swim with incredible power and grace though the huge underwater viewing windows. In addition to the ever-changing scenery, there's lots of fin-tastic things to see and do:
·         Touch a stingray as they glide through the water in the Discover Rays touch pool.
·         See birds of a feather as African penguins waddle about inside the Aquarium.
·         Discover the secret lives of sharks as things heat up in the Tropic Zone.
·         Catch a screening of the thrilling 4-D film, Coastal Predators.
·         Experiencing hands-on learning with marine invertebrates like sea stars, sea anemones, and more in the Wet Lab.
Where:               Vancouver Aquarium in Stanley Park (845 Avison Way)
When:                 Thursday, July 20, 2017 from 6:30 to 10:00 p.m.
What:                  Adults-only access to the Aquarium, including the Wet Lab, all galleries, the 4-D theatre and Discover Rays. Food, cocktails, wine, and beer will be available for purchase.
Tickets are only available online at vanaqua.org/afterhours. Guests are encouraged to purchase tickets early as they often sell out. Tickets are $23 for members and $31 for non-members.
After Hours is a 19+ event. Photo ID is required for entry. All ticket sales are final. Membership cards will be required for member-priced ticket holders.
Vancouver Aquarium
Vancouver Aquarium, an Ocean Wise initiative, is one of the world's leading accredited aquariums, dedicated to the conservation of aquatic life. www.vanaqua.org
Social Media: @VanAqua | #AfterHoursVA