The San Francisco World Spirits Competition is among the most influential and prestigious spirits competitions in the world, and British Columbia's Nütrl Vodka is honoured to have been awarded a silver medal in the 2017 edition.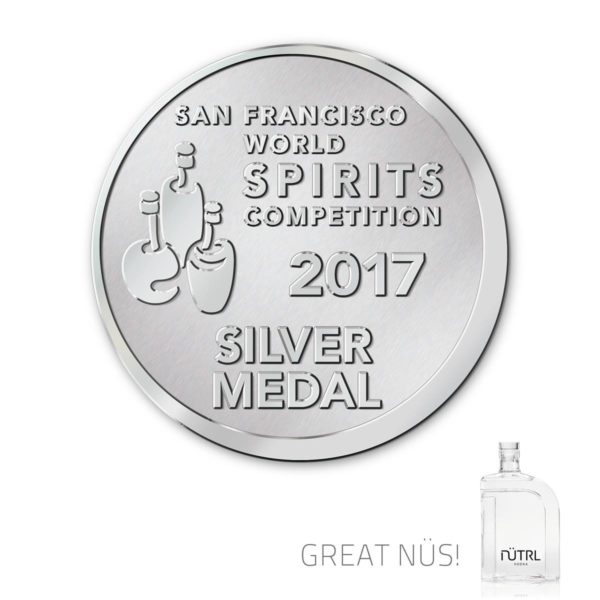 First held in 2000, the San Francisco World Spirits Competition has grown into one of the most respected of its kind. Its judging panel includes some of the most esteemed palates in the industry and the blind tasting process ensures the integrity and impartiality of the results.
Nütrl was created to be the purest expression of grain distillation and the finest example of a neutral grain spirit. Distilled in in small batches in a traditional copper pot. It's painstakingly made using only 100% BC Rye.
Nütrl is vodka, pure and simple.
Nütrl Vodka is slowly distilled over an abundance of copper using a precise 76-step double distillation process which produces the signature rich texture and warmth, that's free of impurity, colour, and harsh flavour. Its neutral flavour is achieved through balance not absence.
"We are thrilled to have been awarded this important medal," said Managing Director Adam McDonnell. "With our vodka arriving on the shelves of LCBO stores across Ontario, it's a nice to get a nod like this. It's great to be recognized for great taste!"
Nütrl Vodka can be found online www.nutrl.com, on social media platforms, and of course on the shelves at the LCBO, BC Liquor Stores, Manitoba Liquor Commission, and fine independent retailers in Alberta and BC.